MSU Museum
A museum housed in a century old library becomes a new 21st century interdisciplinary center of knowledge, collaboration and innovation with a new look and language.
This engagement challenged us to simplify the complex. The MSU Museum wanted to create a paradigm shift: away from a repository of interesting items and artifacts to a learning center for impactful collaboration. As part of Michigan State University, the Museum has to balance university brand standards while establishing a unique identity that it can own. The Museum was at a pivotal moment: it had to navigate organizational and societal changes, as a partnership with the highly-acclaimed Science Gallery came to a close and society in general was looking to other venues for inspiration and innovation. Lastly, the Museum had to get everybody on board, from staff to the provost, with wide appeal to students and faculty.
Embracing these challenges as an opportunity, our strategy team asked: "What happens when all these worlds collide?" These unintentional collisions informed our strategic approach: MSU Museum as a catalyst of creativity.
The MSU Museum team acknowledged they had a problem with awareness. Even among those in the know, it was often referred to as "the dinosaur museum" as a way of differentiating it from its campus neighbor, The Eli and Edythe Broad Art Museum. Day-to-day operations involved curation, community outreach, collaboration with other collecting institutions and stewardship of over 1 million artifacts. Defining purpose, however, needed to be broader and more aspirational.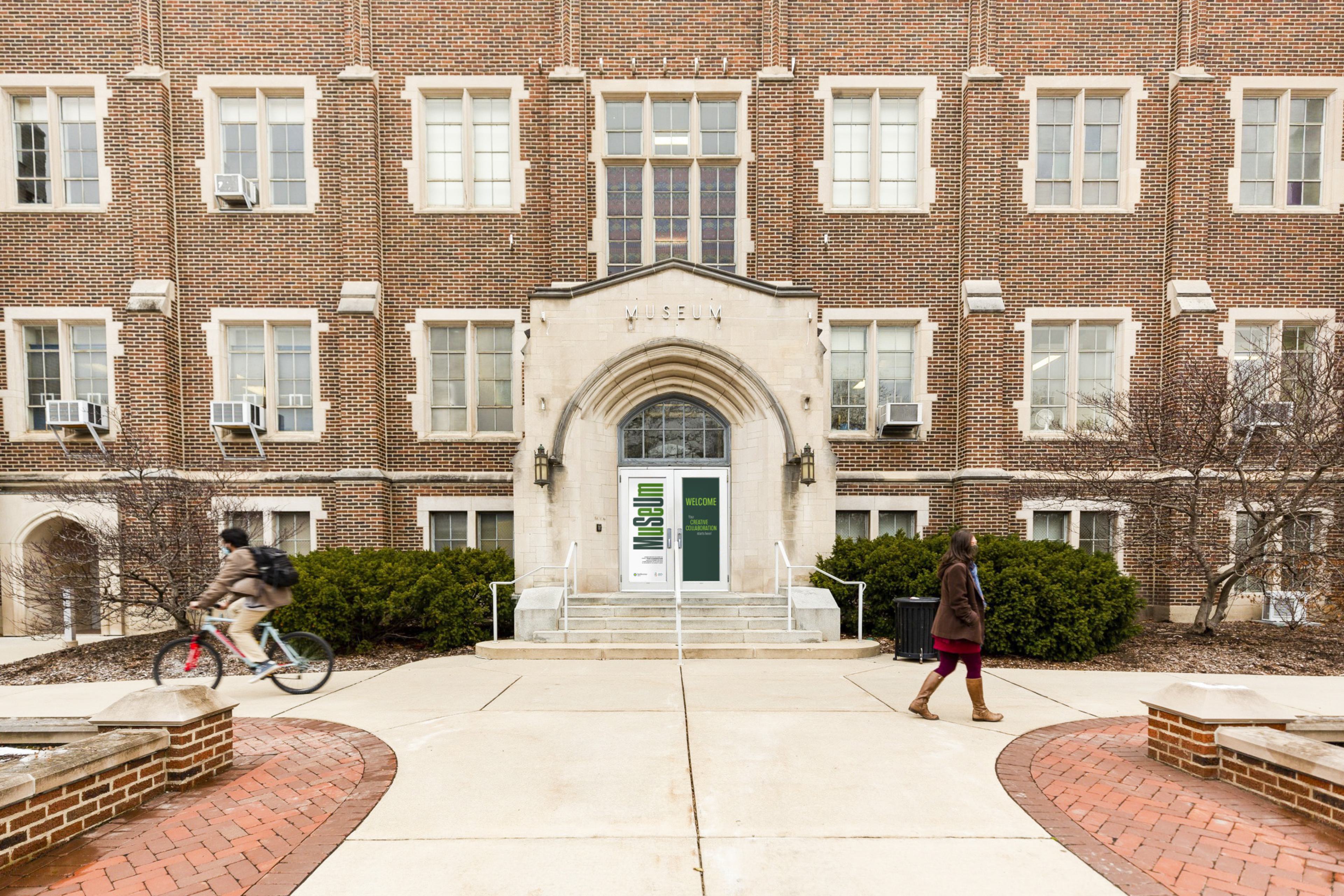 How Do You Create the New Platform for a Whole New Kind of Museum?
Behind the Idea
Through stakeholder interviews, we uncovered that the diversity of talent and the spirit of collaboration were strengths that ignited projects. Inspired, our strategy team and Museum stakeholders aligned around the brand idea: Catalyze Creativity. This is where Museum staff would have the most impact—reaching out to faculty, students and other museums to innovate, solve problems and create something better in our world.
The MSU Museum Brand Idea
Catalyze
To cause or accelerate. To make something start happening or start being successful. To make it active.
Creativity
To make something new, unique and refreshing.
Brand Narrative
The MSU Museum is an innovative and experimental collaboratory that exists to catalyze creativity. A space where people can openly explore, express, and experiment with ideas across disciplines and interests, and indulge their natural curiosity about the world.
Design
Our team found the synergy within the name Museum itself. Neatly tucked into the word, MSU stood tall and powerfully, giving the museum the instant credibility it needed as it navigated a new realm as a "collaborative museum."
The basis of the name allows for a succinct read and display.
The alternating pattern of upper-and lower-case letters creates a lively and memorable compositional rhythm.
The parent university's initials "MSU" are recognized by their uppercase setting and dark, Spartan Green color.
Brand Descriptor
A
Creative
Collaboratory
A New Platform
To be successful, it was essential for our team to incorporate the new collaborative nature of the museum across MSU Museum's entire identity. This new 21st century interdisciplinary museum needed to make every area—arts and sciences, technology, and humanities—a dynamic, engaging and interactive experience. From exhibits to research, this was to be a museum that invited dialogue and discussion by creating a platform to advance conversations to solutions and actions.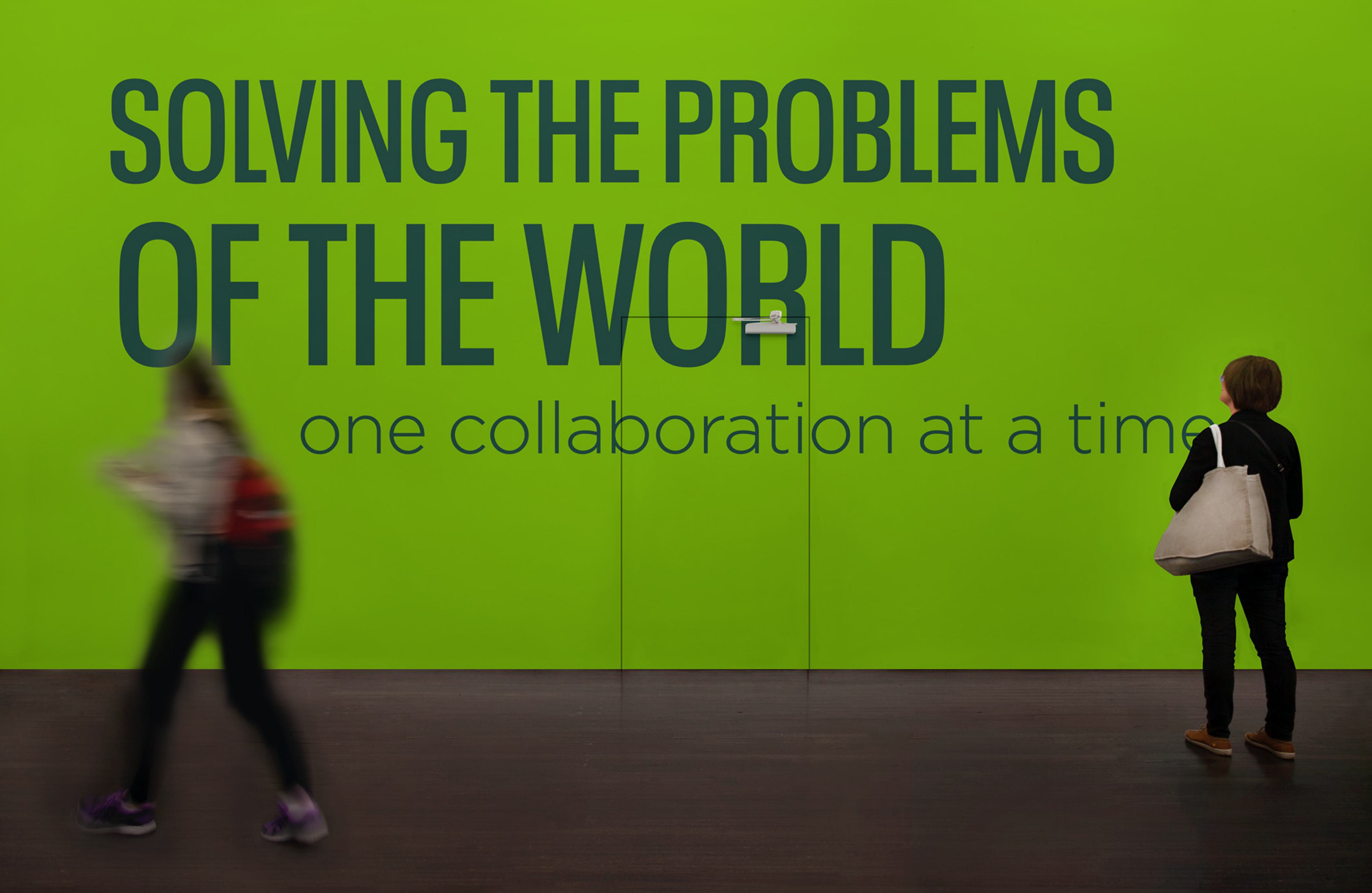 Brand Pillars
Bold
Imaginative
Open
Thought-Provoking
Manifesto
Designed to rally the internal team as they embarked on who they are now and going forward.
If
you want to know what's out there.
It's in here.

The MSU Museum.
A place where past meets present.
Where we come together to make sense of our world.
Looking at the big issues
Answering the tough questions
Tackling the problems of our time, and coming up with solutions…
Creatively,
Collaboratively,
as we transform what it means to be a museum.
Join us and share your knowledge and talents and see why we are so much more than before.

We are the MSU Museum:
A Creative Collaboratory.

We really can change the world.
Together.
To ensure alignment and consistency, we developed a brand book to guide the staff in their new roles as collaborators, empowering them to realize the full potential of their reinvented place of work. Reinforcing a key pillar, we designed each page to be thought-provoking, encouraging stakeholders to be bold in their application of the brand.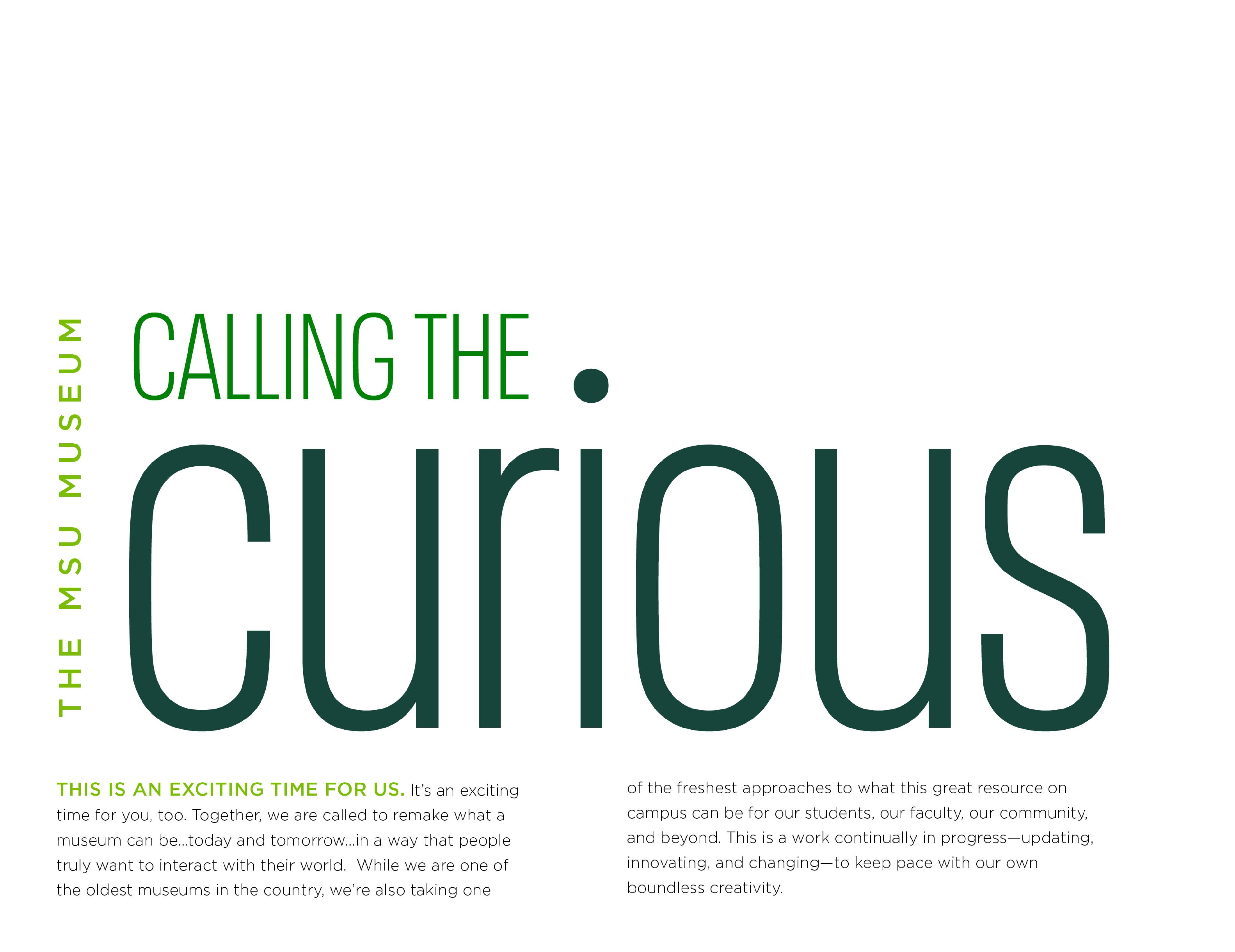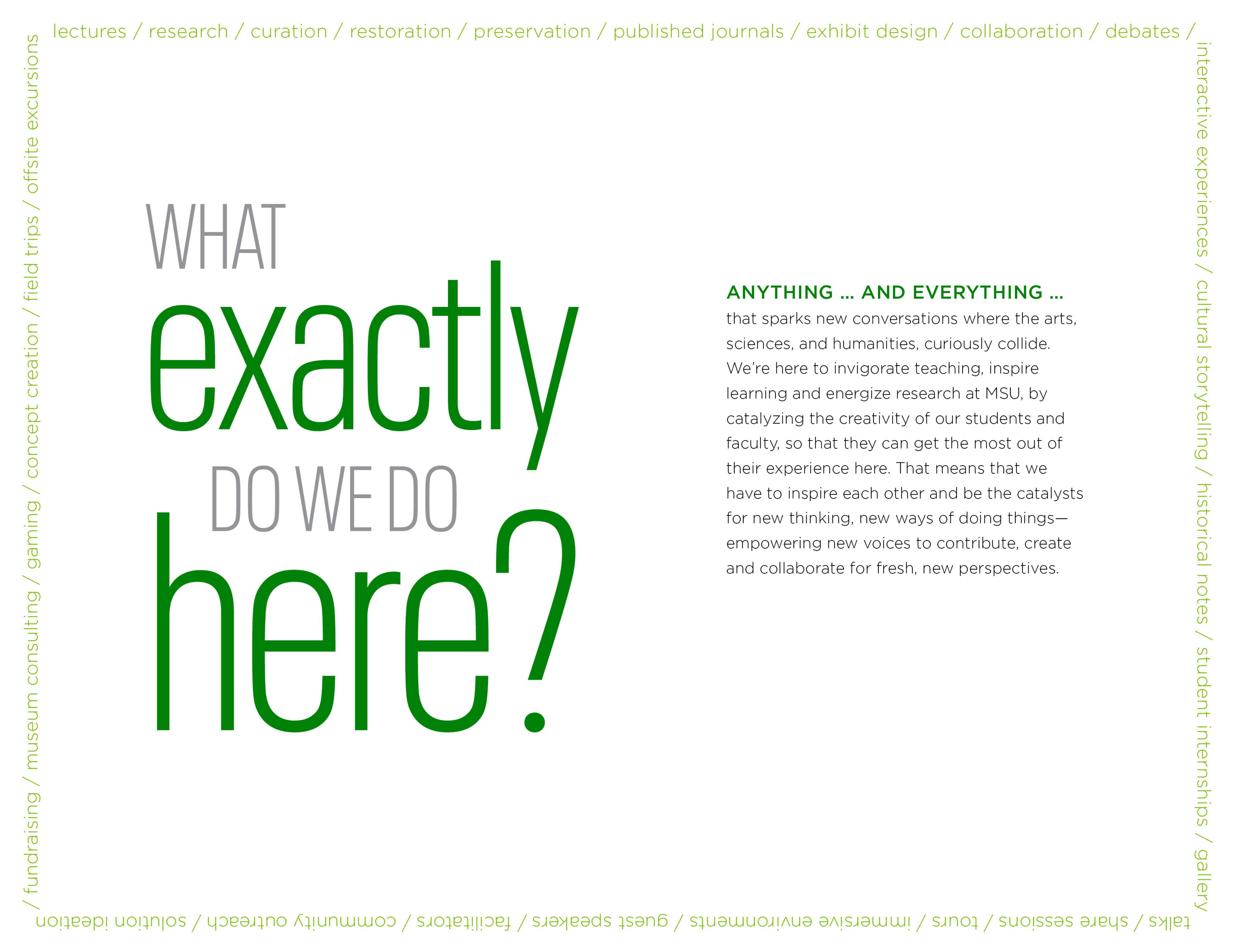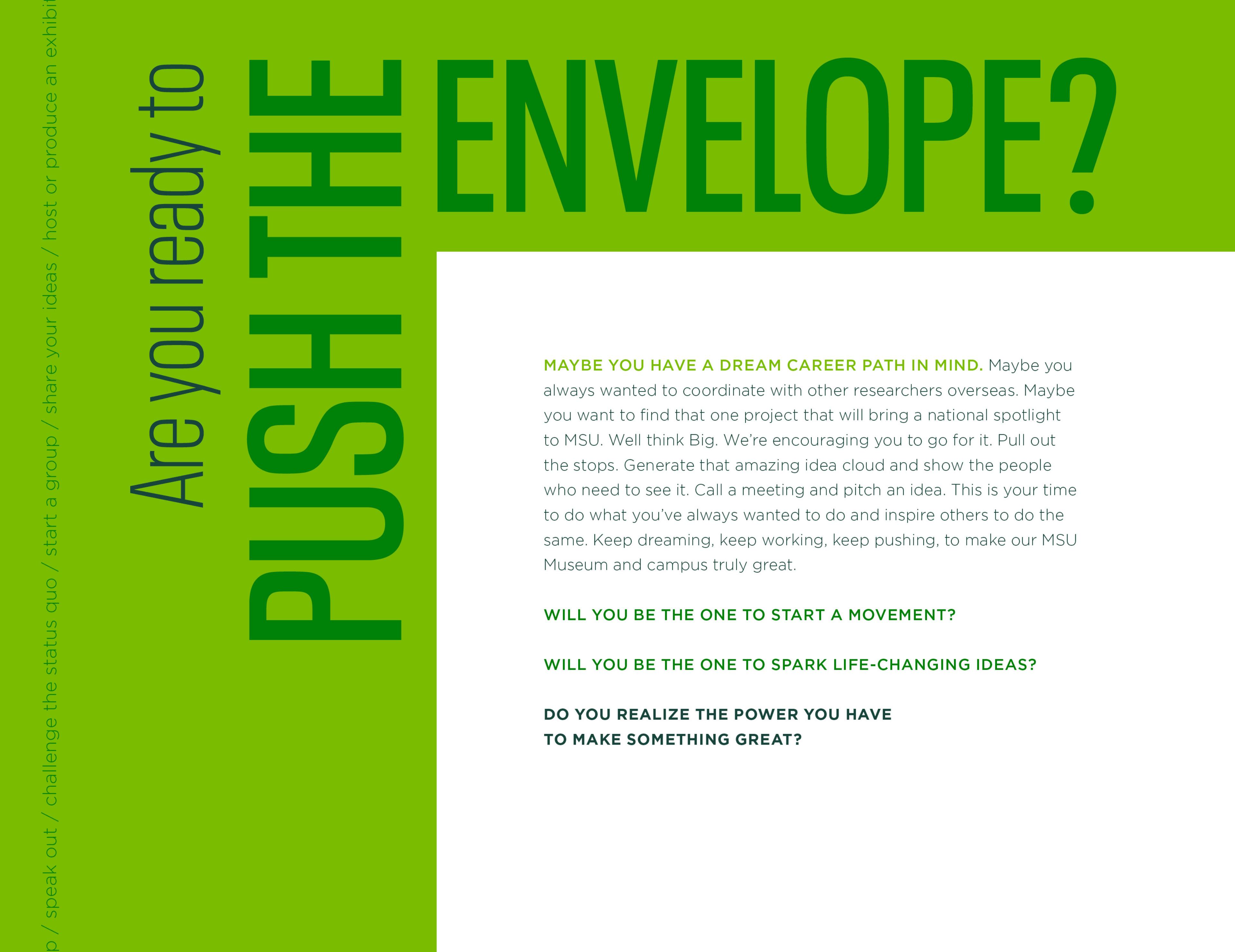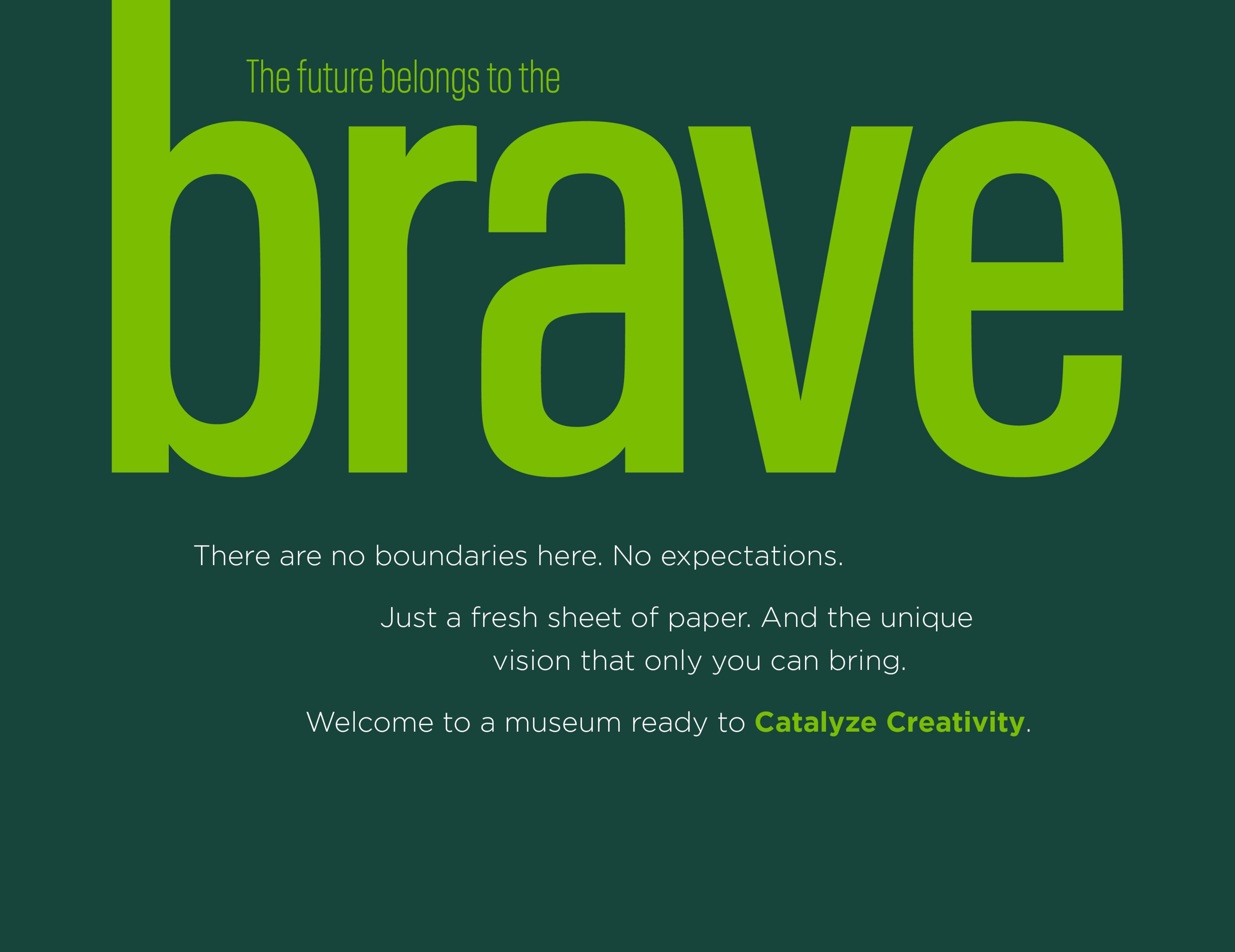 Identity Guides
Our team delivered an identity guide to inspire and manage all verbal and visual expressions for MSU Museum. Designed as a springboard for their marketing and communications efforts, the guide provides the range of sample applications necessary to live the brand across digital and analogue channels.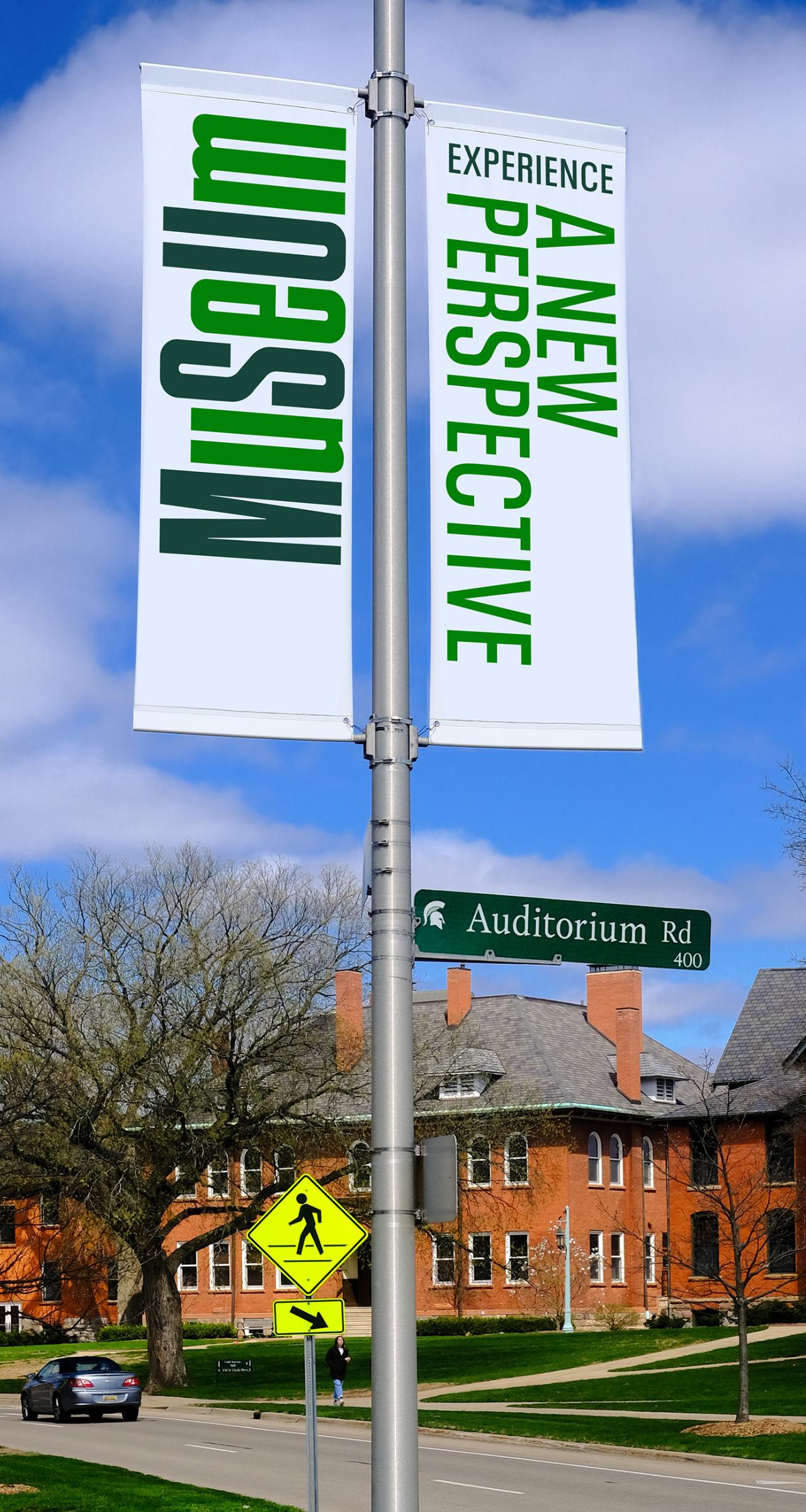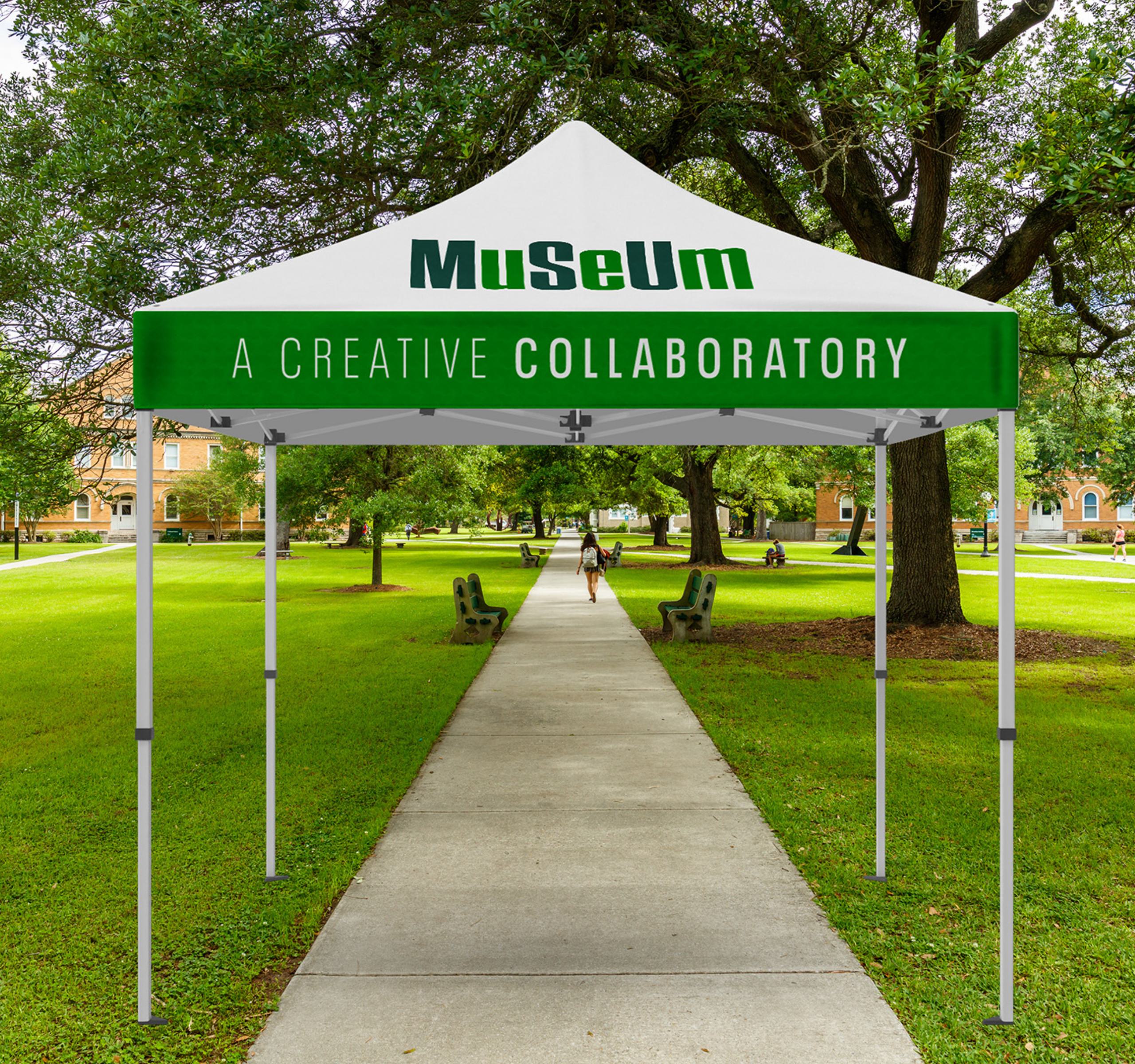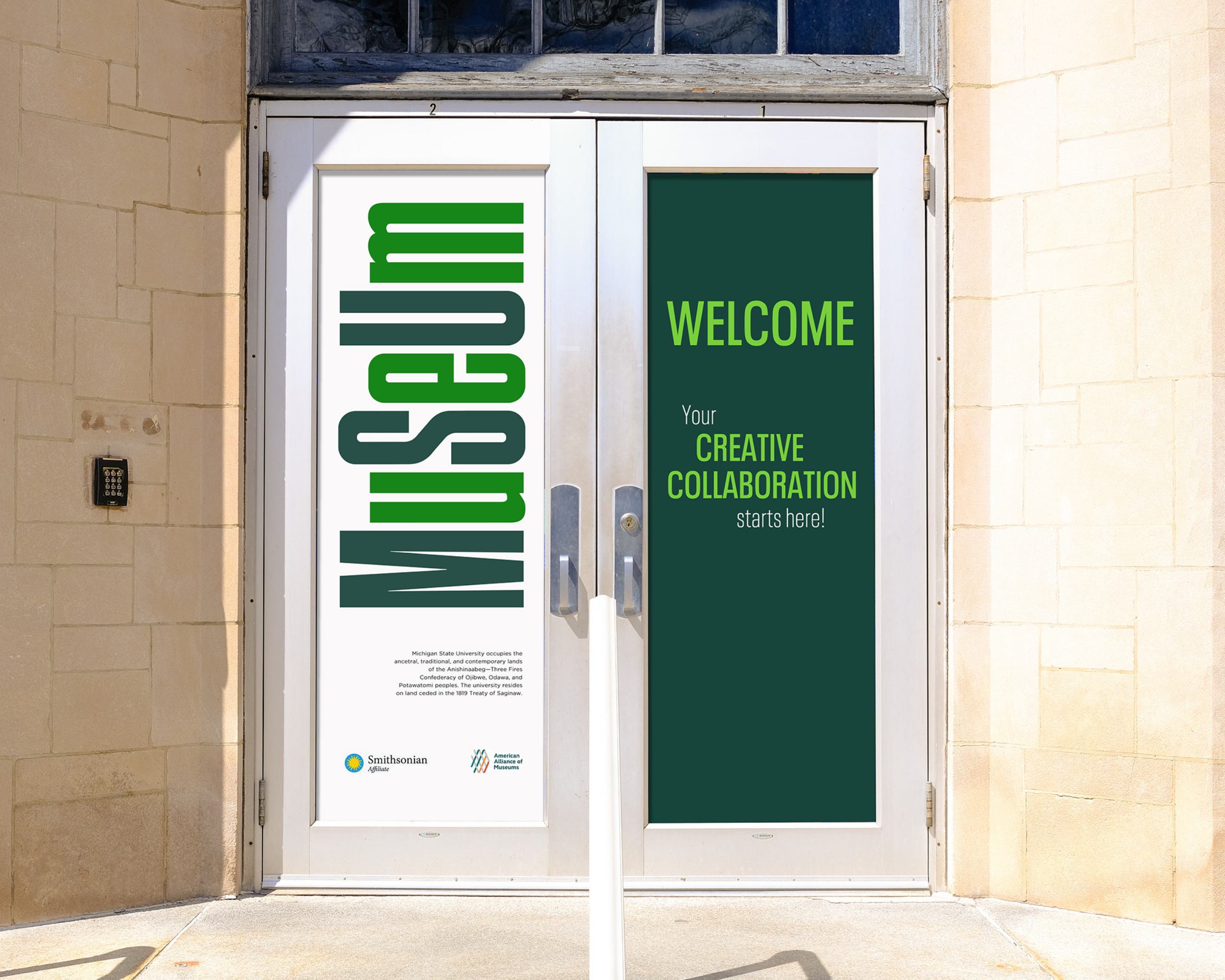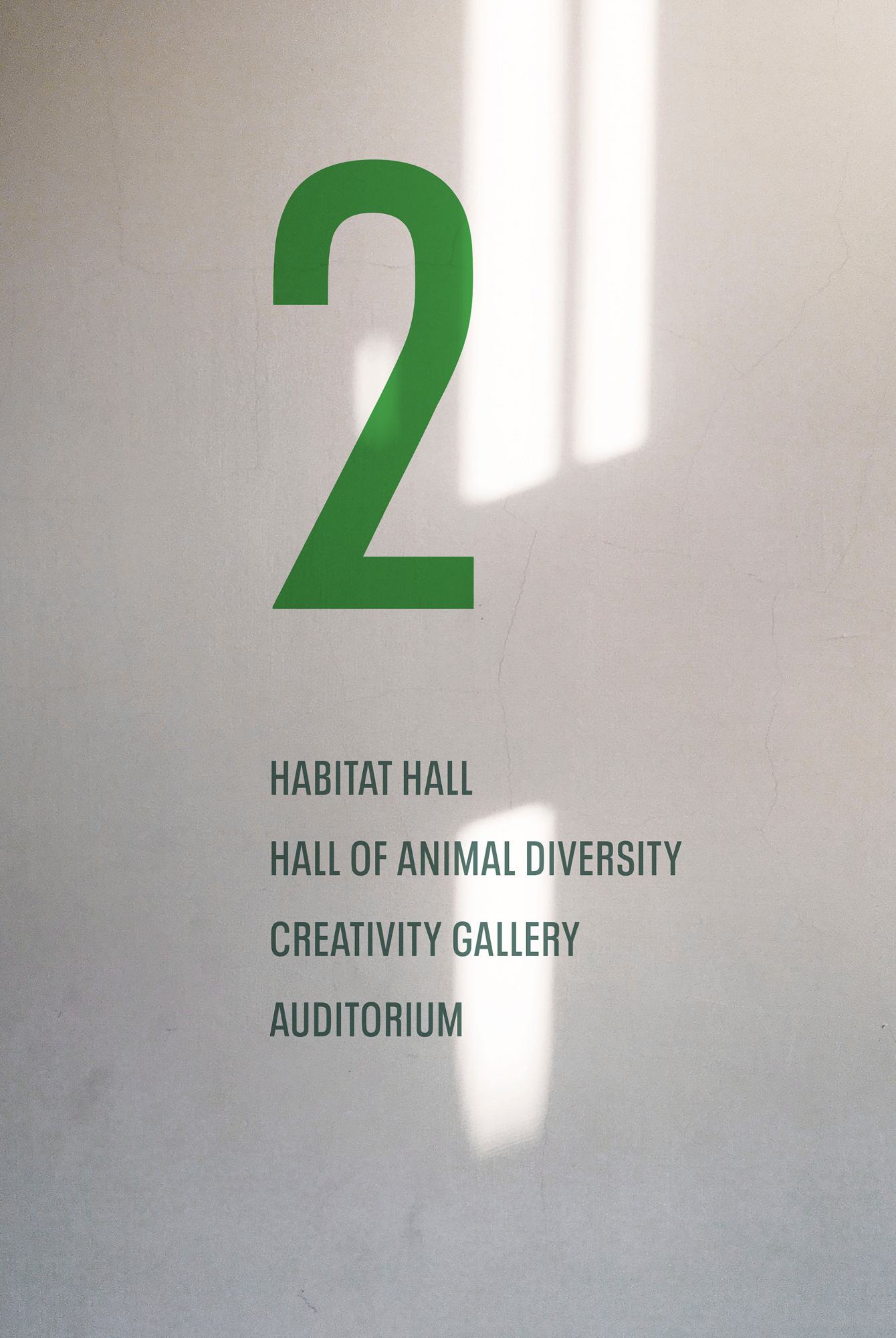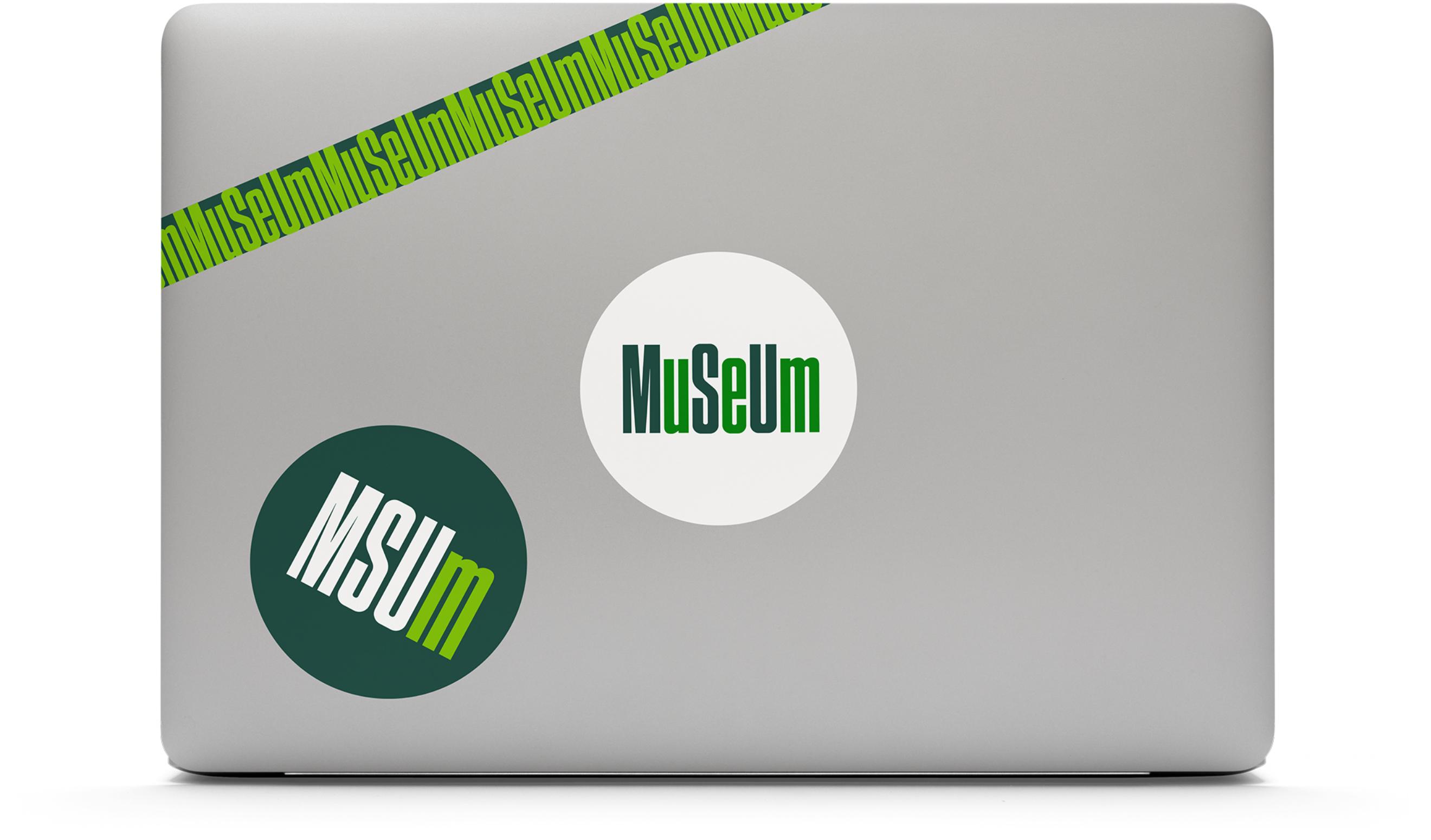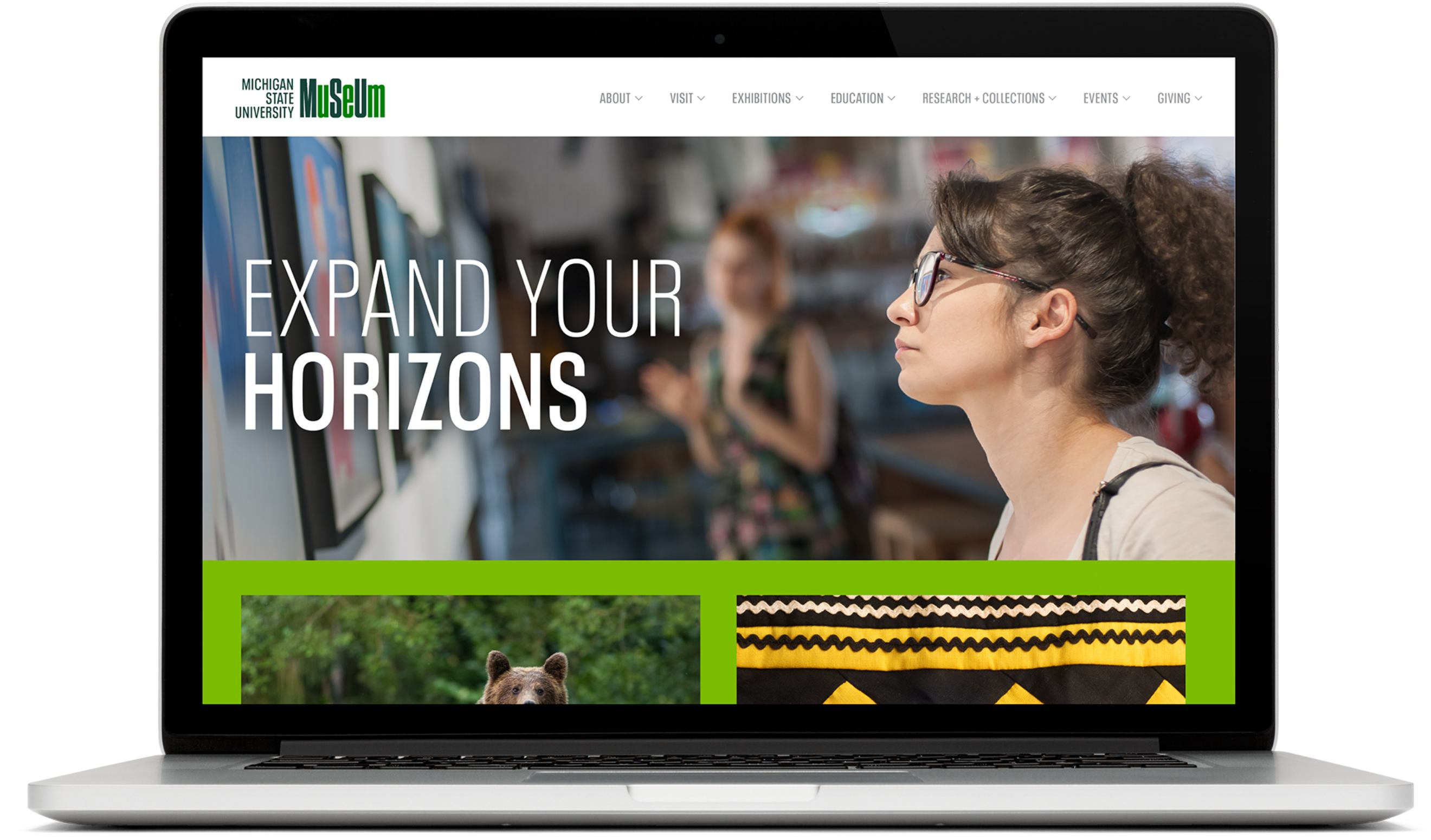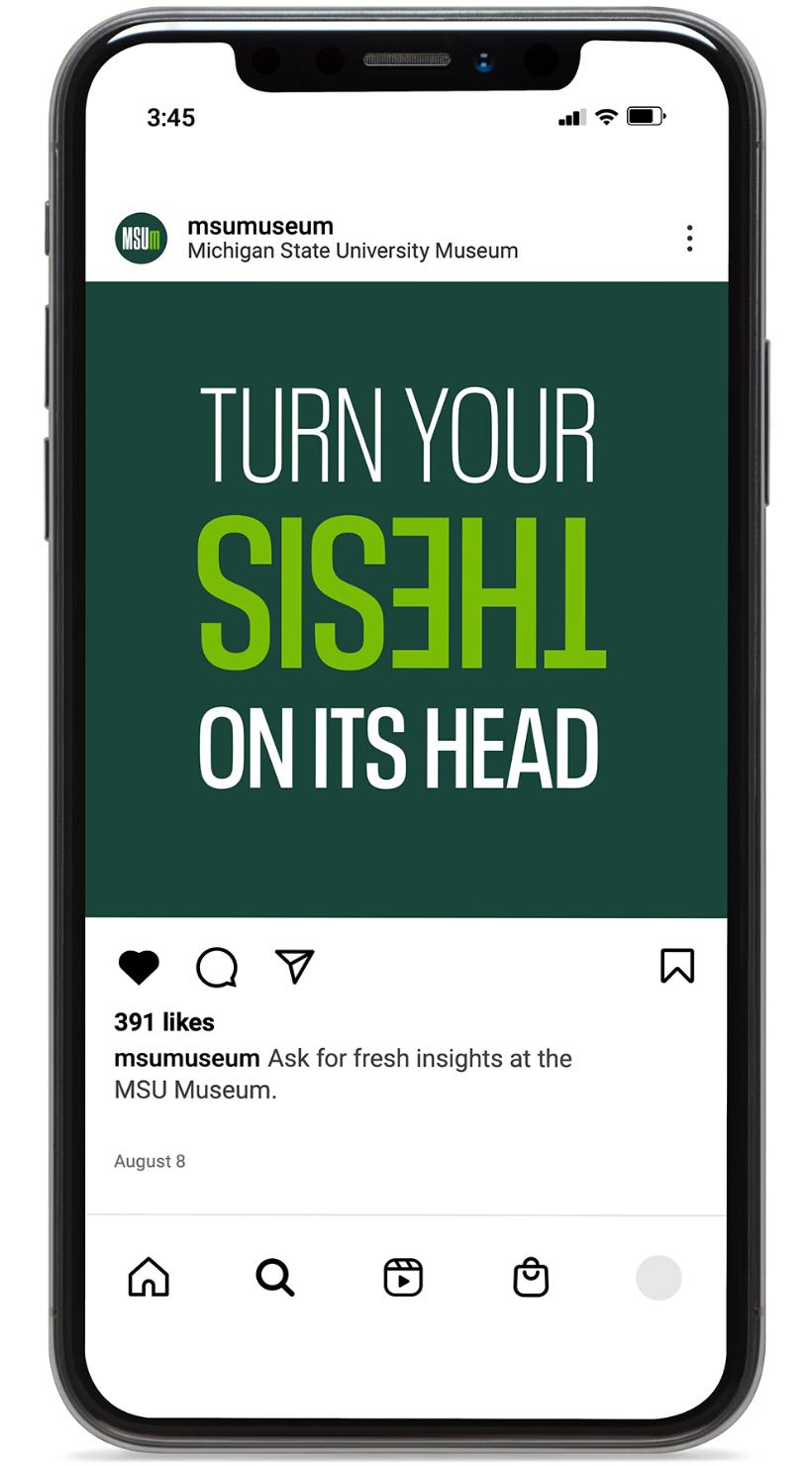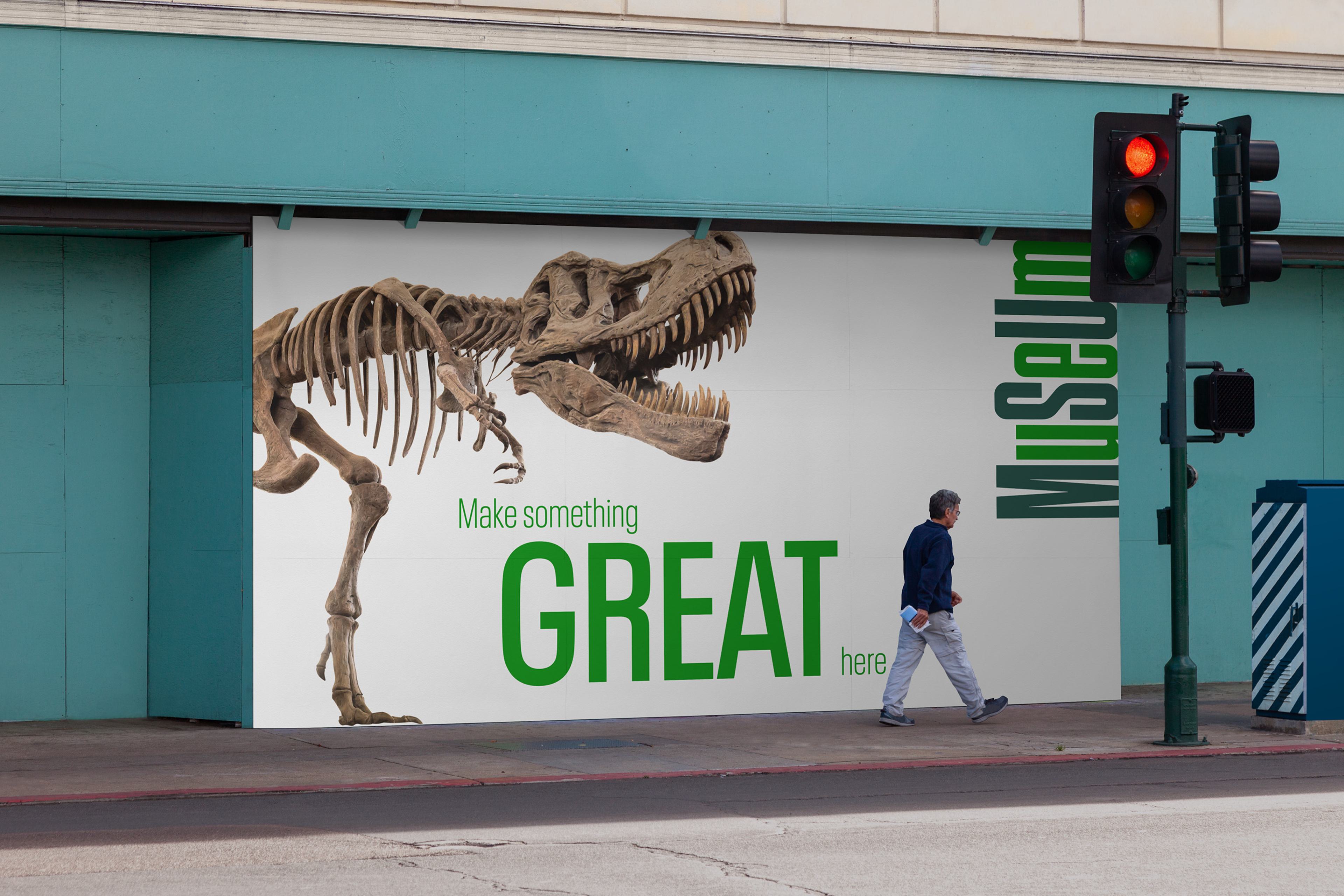 "Our timeline was aggressive as we sought to quickly catalyze our plans and begin resonating in new ways with our audiences. BasedOn worked professionally, diligently and collaboratively to craft an effective brand identity, mark and strategy. We're thrilled with the results."

Devon Akmon


Director of the MSU Museum
and CoLab Studio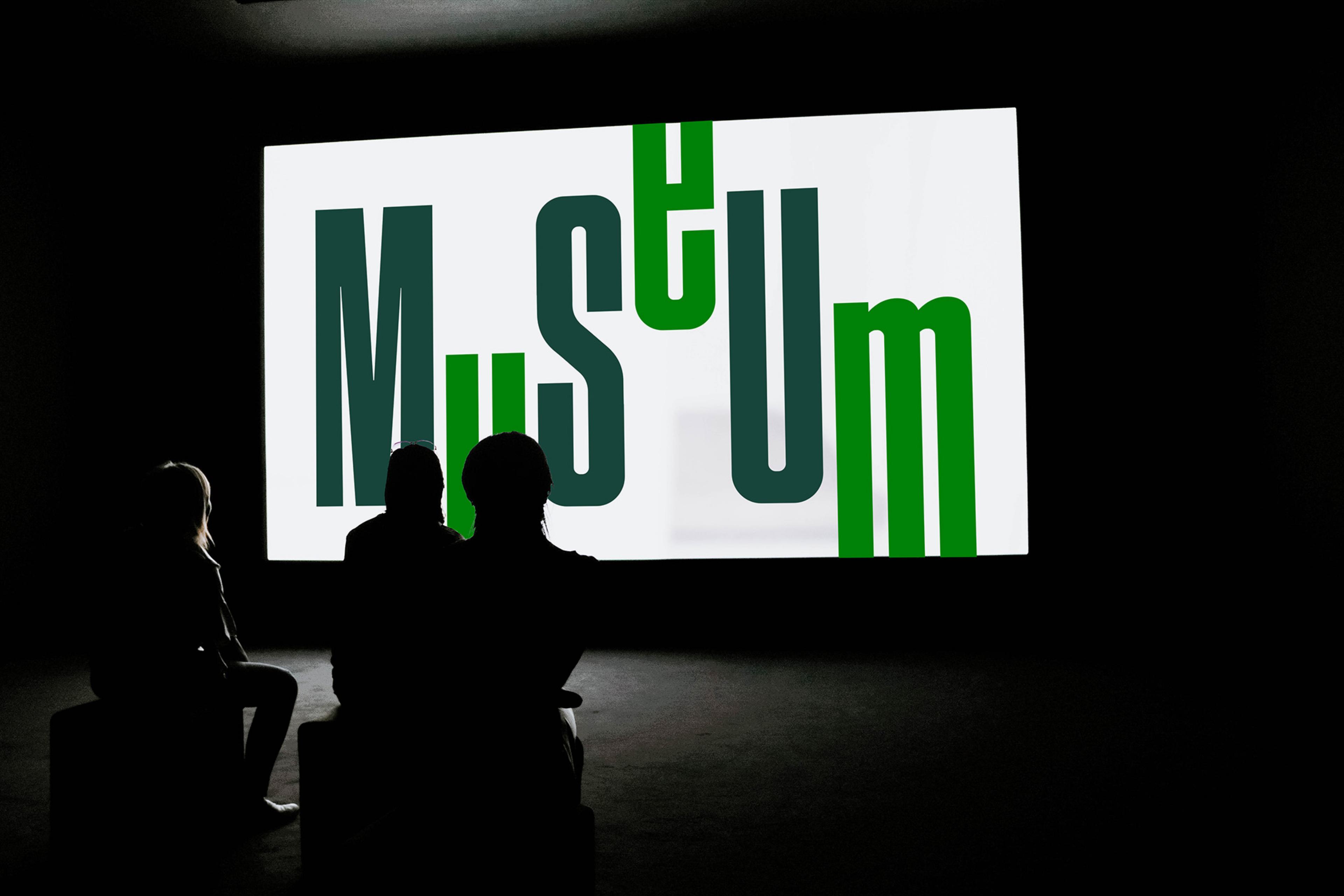 Summary
This was a 360° identity challenge that brought a 115-year-old museum into the modern age, pushing the boundaries of what it means to be a museum today. From pondering the big questions to suggesting little things each of us can do to make the world a better place, the MSU Museum is forcing us to reimagine the role of museums in our dynamic, changing society and world.