Mike Ilitch School of Business
The Ilitch family lends its name and entrepreneurial know-how to the Wayne State University School of Business, energizing Detroit education.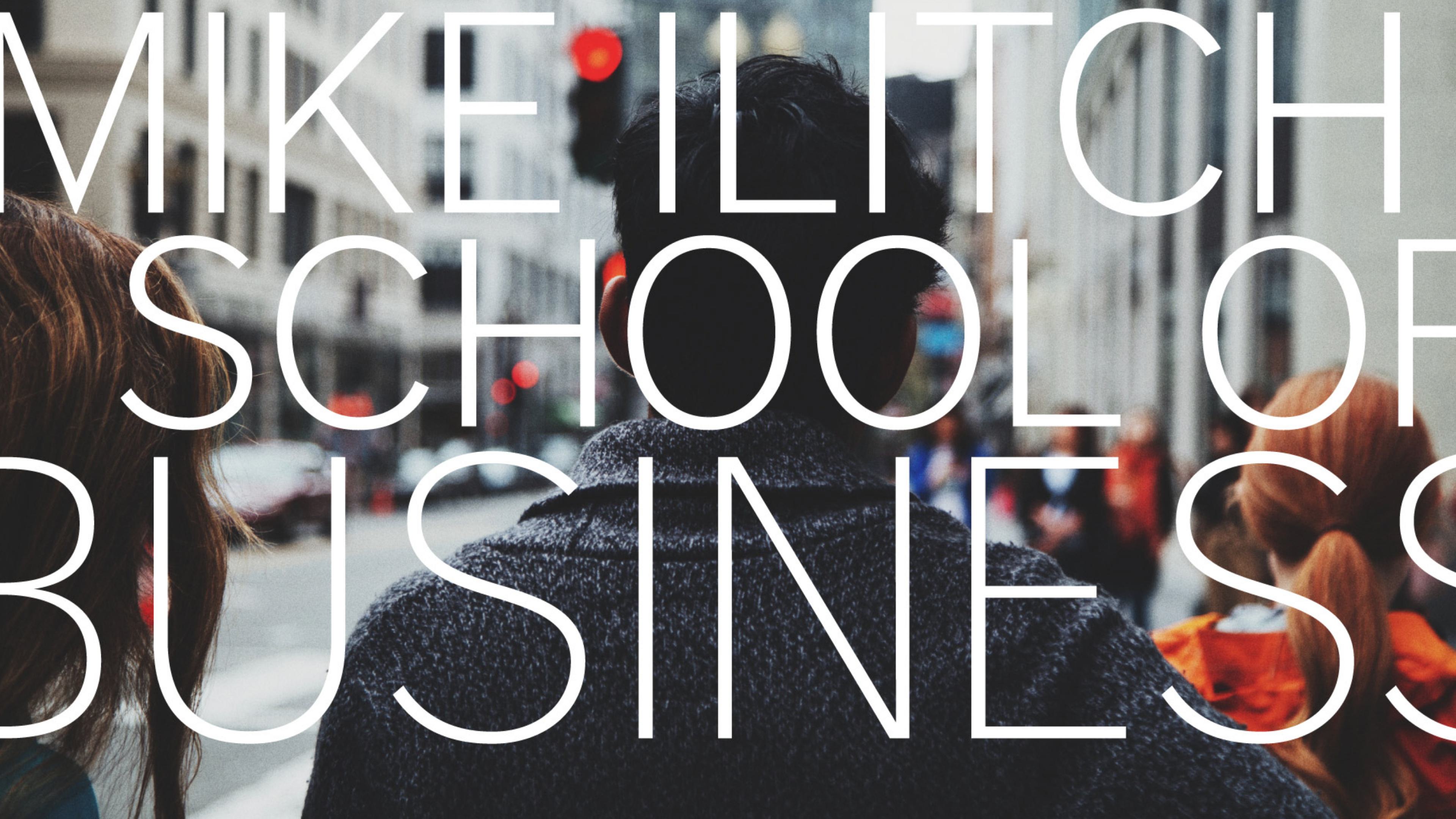 A large gift from the Ilitch family enabled Wayne State University to construct a new building for their business school, right in the heart of The District Detroit. This was the perfect opportunity to energize both the Wayne State Business School and Detroit itself, stretching the campus from midtown to downtown. Long a champion of Detroit as owners of the Tigers, Red Wings and iconic Fox Theater, the Ilitch family had a vision of what Detroit could be before the rest of the world believed. Now, as key players in Detroit's renaissance, they've added to their vision and realized their dream of a Mike Ilitch School of Business (MISB) as part of Wayne State University.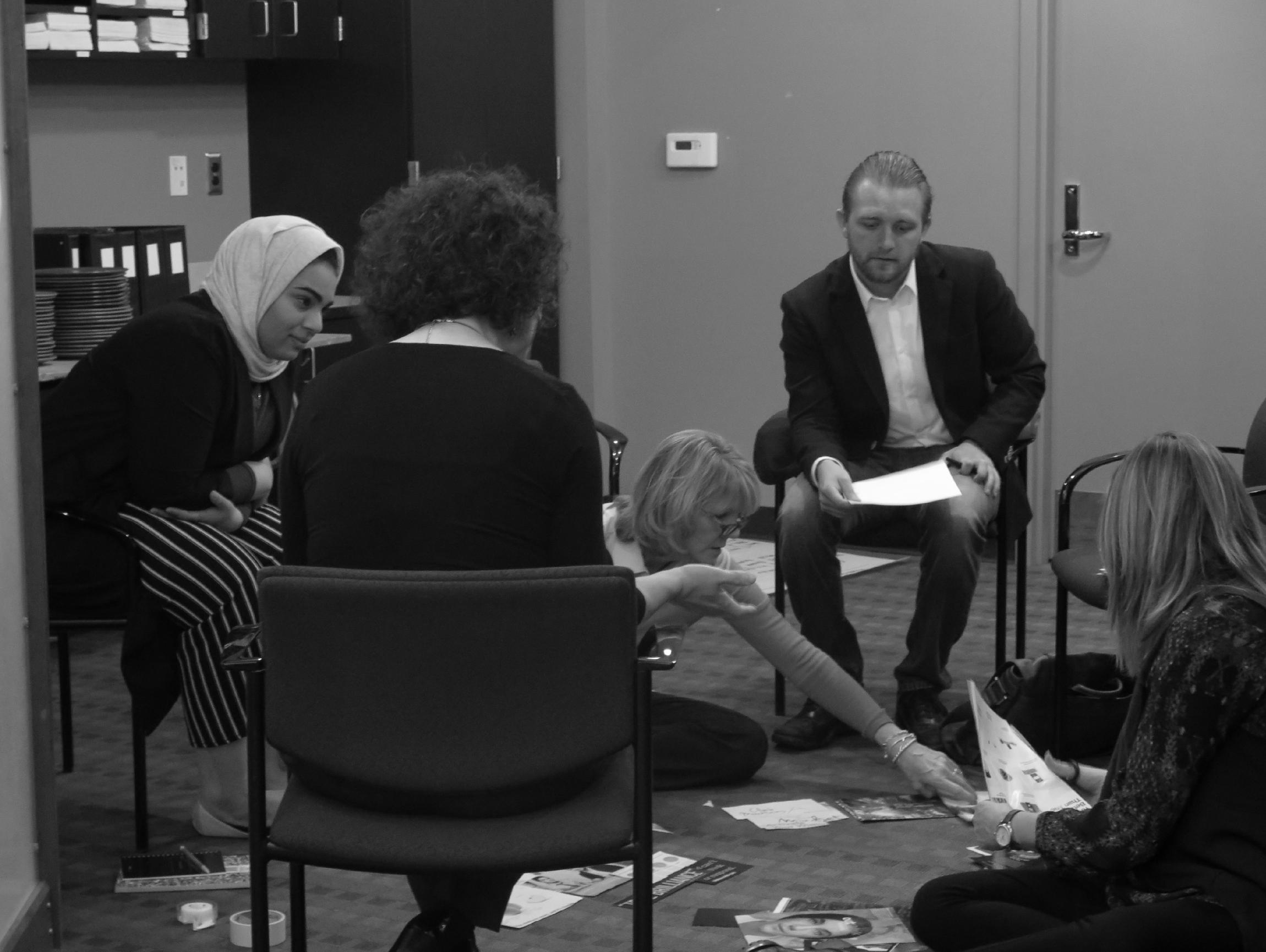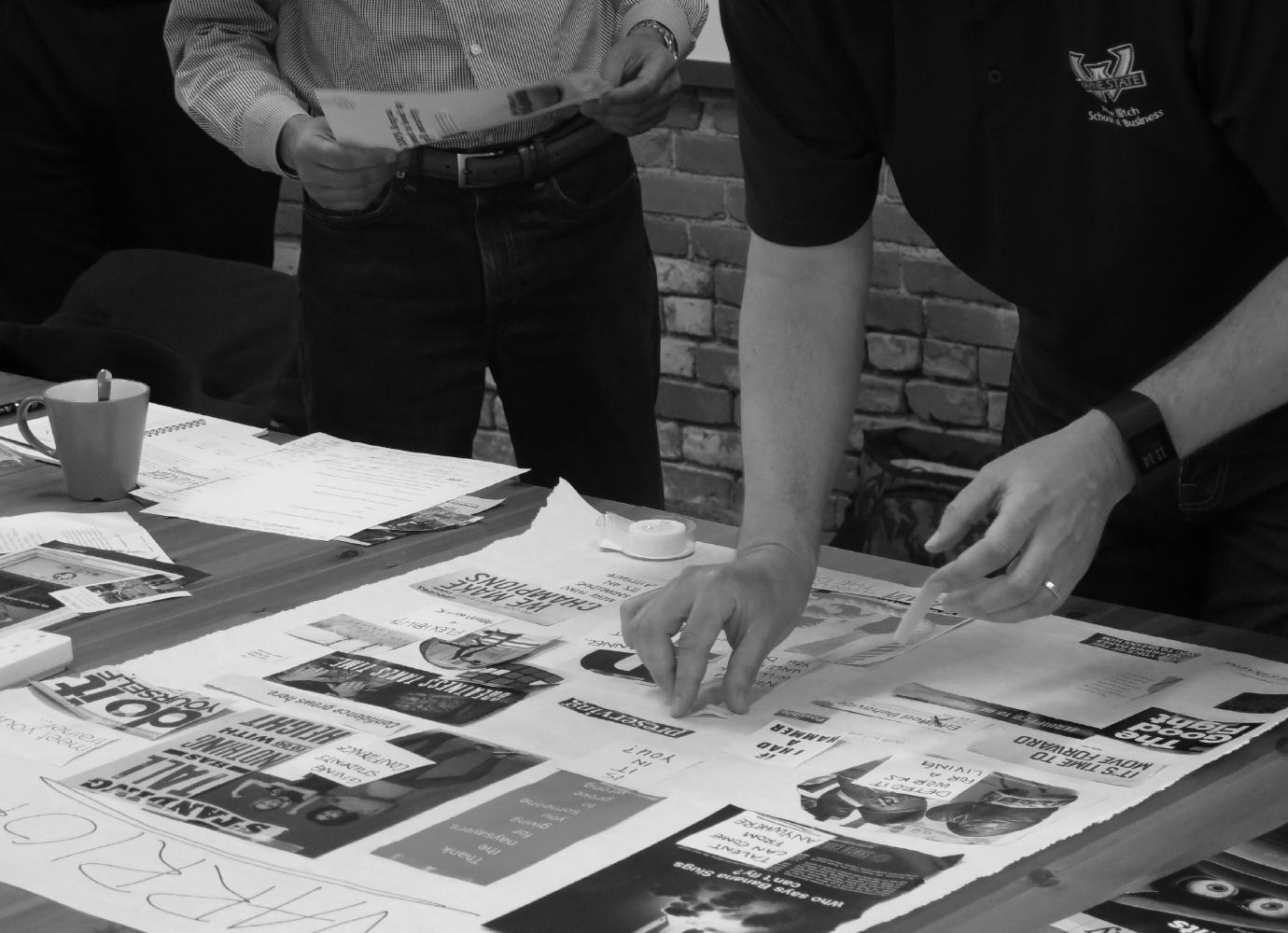 Our work began early—prior to construction—as we consulted with the project's urban developers to frame a narrative to inspire the school's architects and stakeholders. Through research, we identified a theme that tied together the school's location, benefactor and university—a theme of opportunity won through dogged determination. Our interviews with alumni, leadership, stakeholders and students confirmed that insight: the school embodied Mike Ilitch's willingness to take a risk, to create an opportunity where no one else saw it. The District Detroit, where the school was constructed, was itself a testament to opportunity reaped from risk. Taking the building, which was designed with expansive windows throughout as inspiration, we designed a verbal and visual identity around the brand idea of A Window Of Opportunity.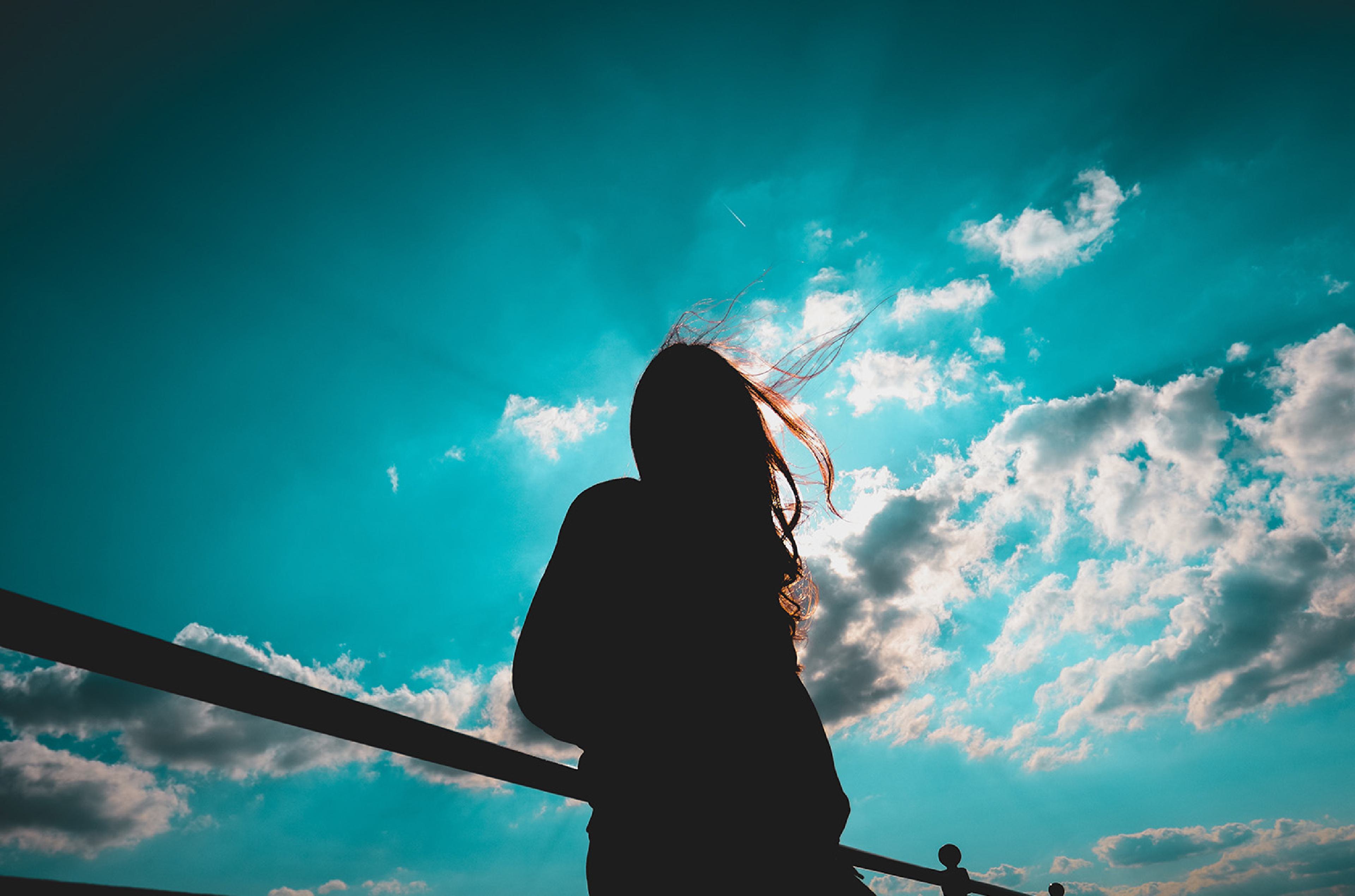 A Window of Opportunity
The Mike Ilitch School of Business Is Dedicated To
Advancing the Spirit of Enterprise.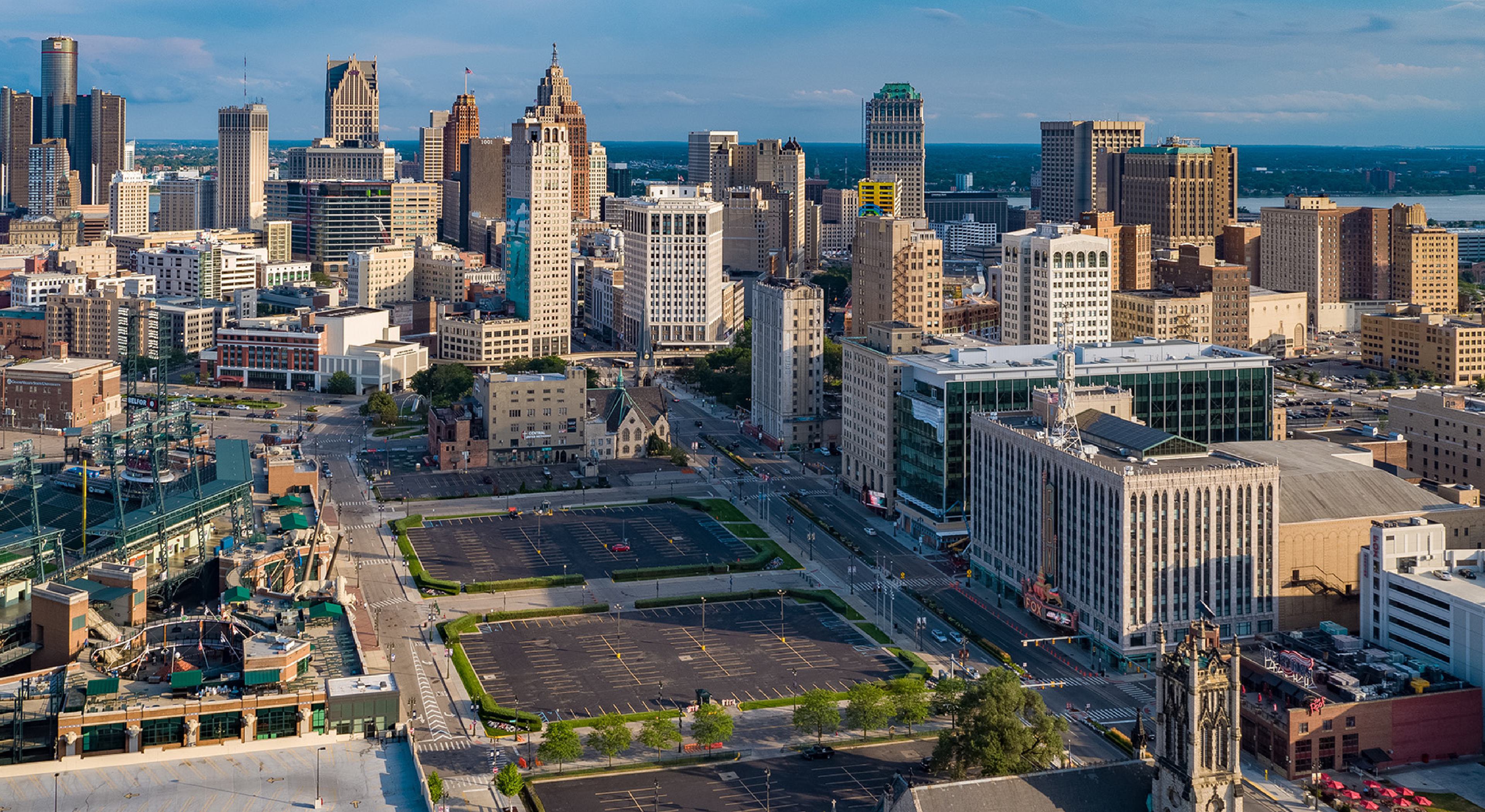 The Mike Ilitch School of Business Delivers
Bold Business and Life Experience…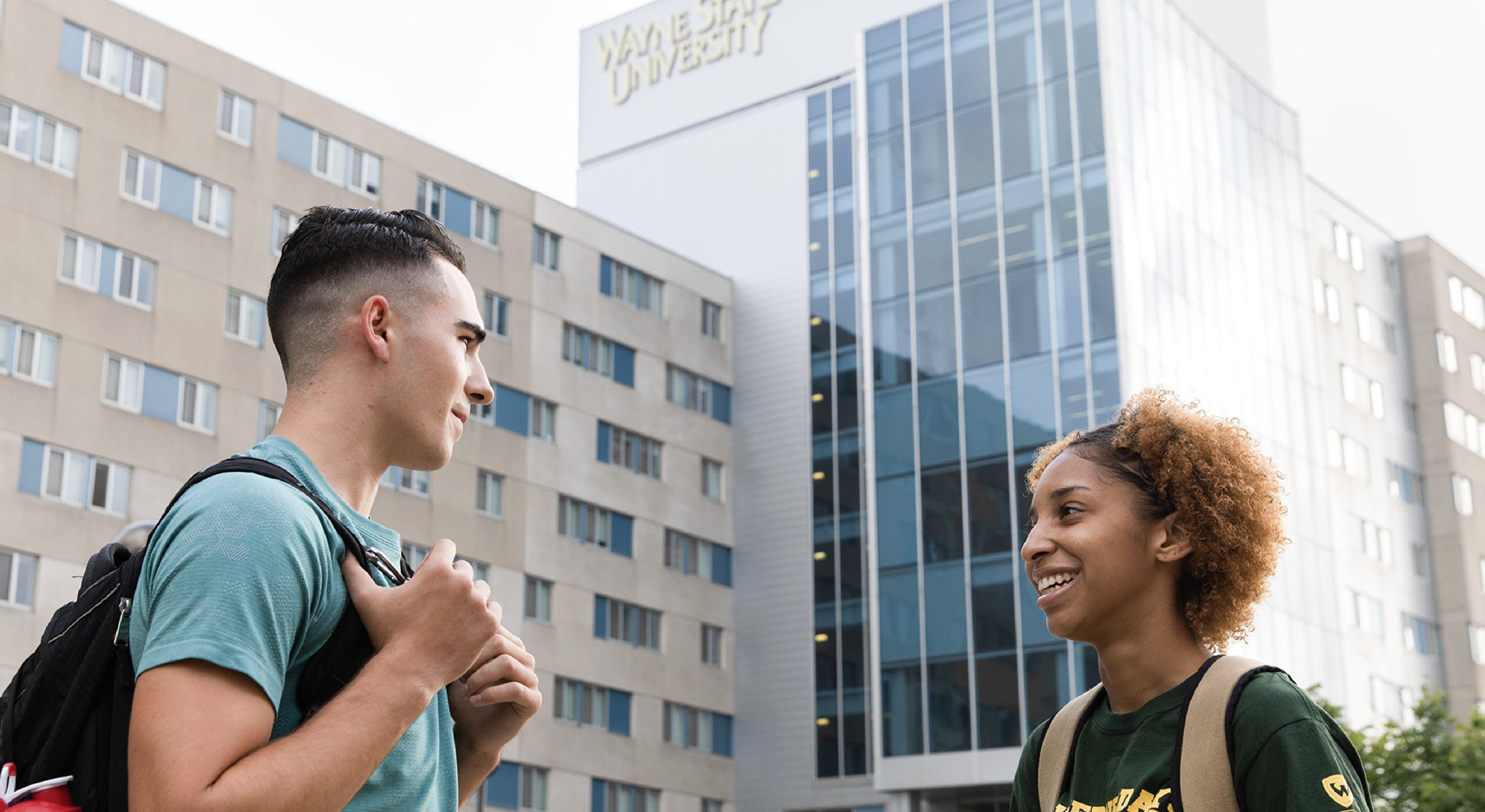 …In the Center of Industry and Action.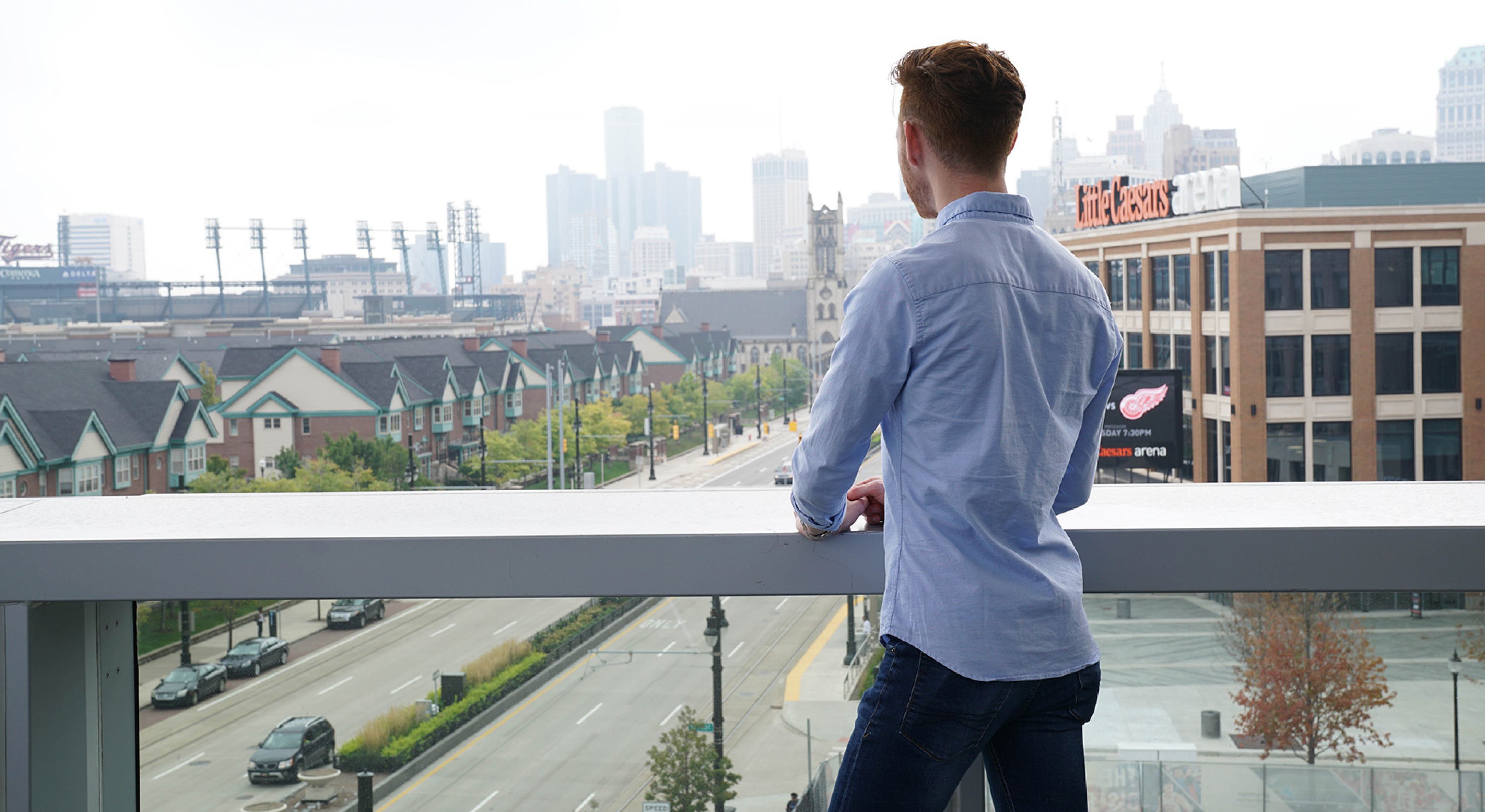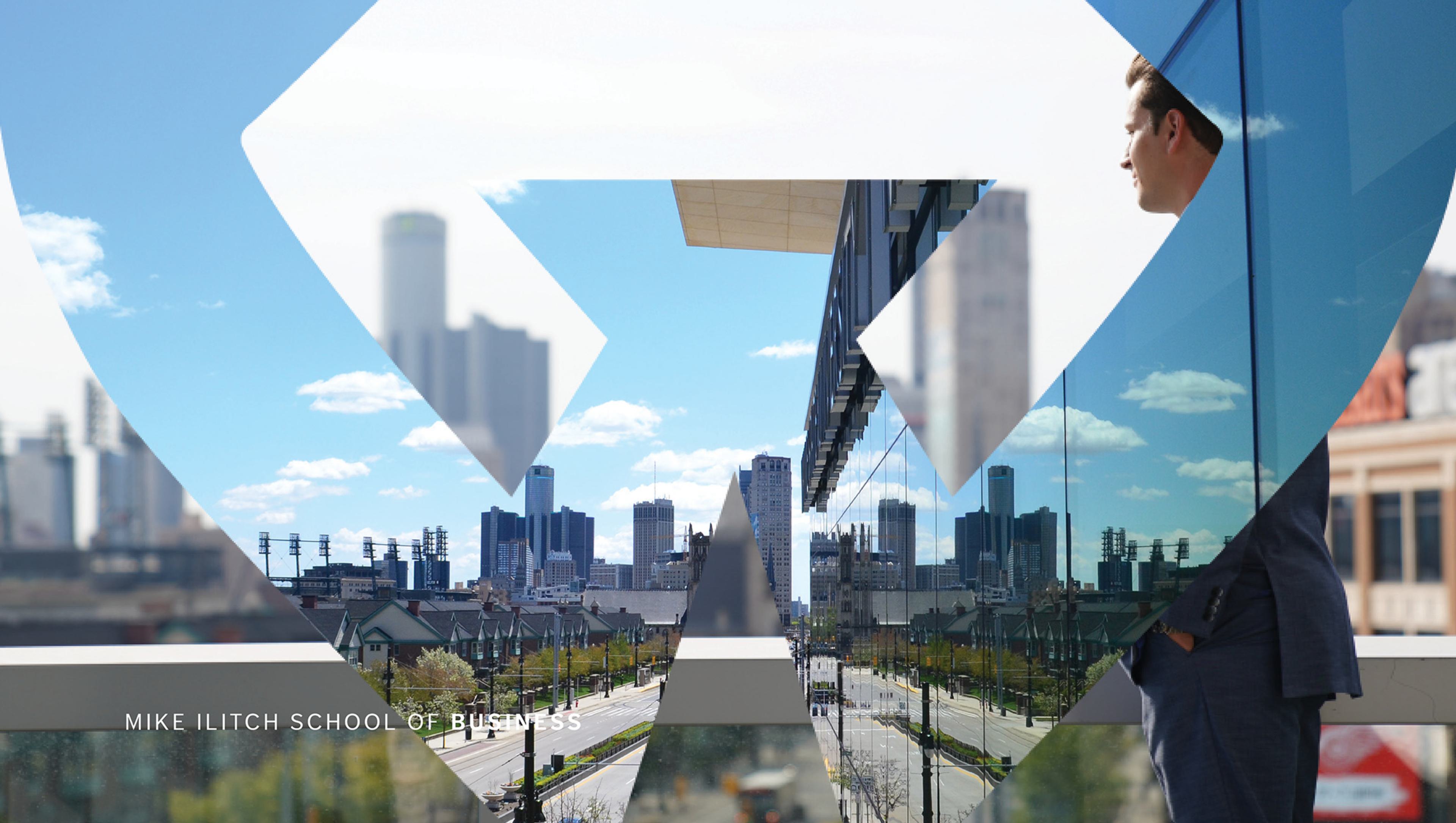 The Mike Ilitch School of Business is dedicated to advancing the spirit of enterprise. This is where the Ilitch family organization, Wayne State University and The District Detroit come together to create something new and meaningful. Here, as a proven business success, MISB has the opportunity to energize and elevate Wayne State University's School of Business status with students, faculty, alumni and the community as it blazes a trail for Detroit education. We envisioned a personality for MISB with words that captured this spirit of enterprise and guided both our verbal and visual language.
Personality
Ambitious
Imaginative
Open
Bold
This school represents seamless access to business and community leaders, resources and experiences in and out of the classroom. Far from the isolated, self-contained campuses of competitors, MISB has an ideal location for an energized, connected learning experience in the center of action within The District Detroit, a sports and entertainment district. Born of the city, it naturally has a true diversity of people, perspectives and experience that opens minds and opens doors.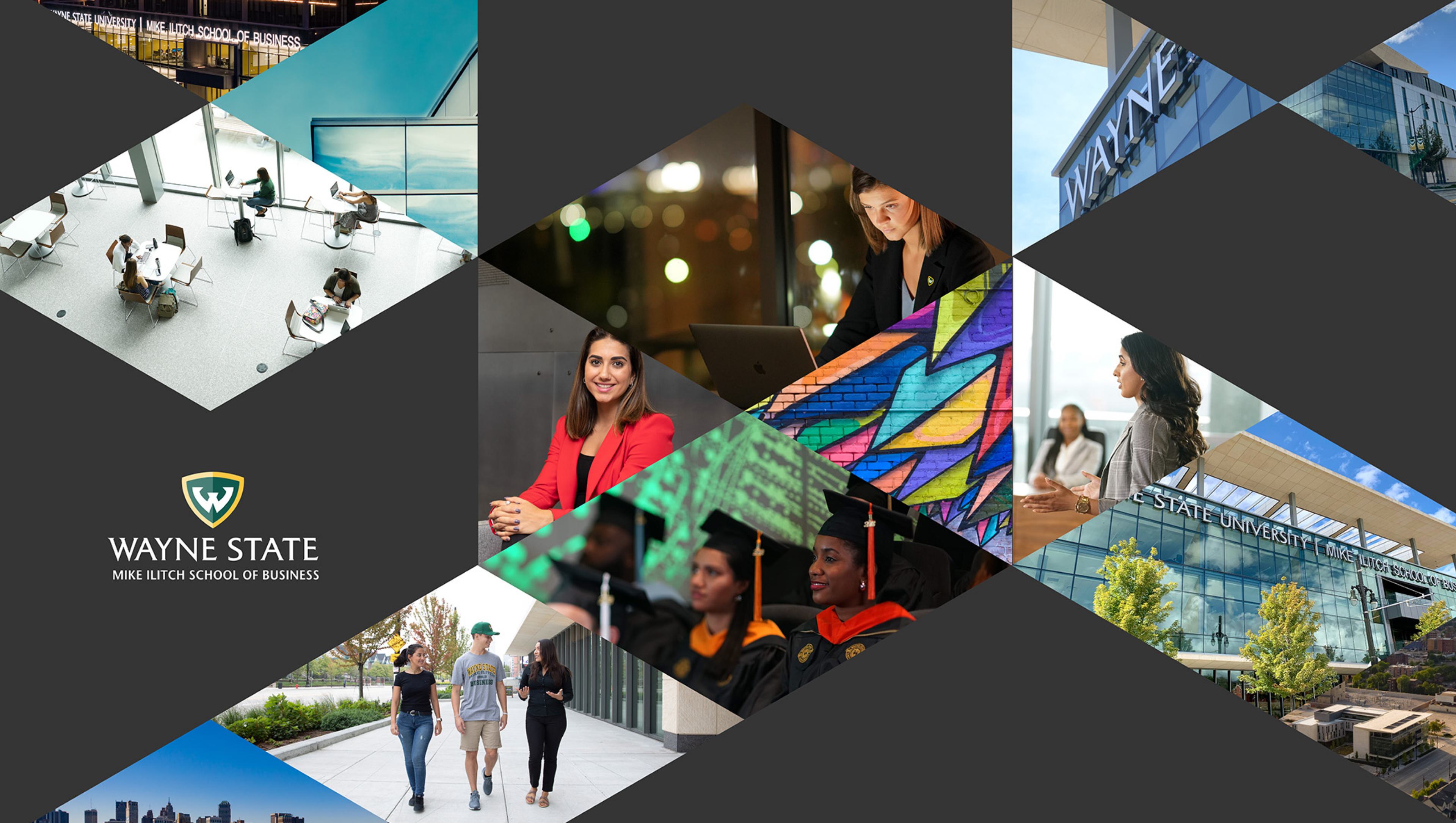 Manifesto
Boundaries?
At the Mike Ilitch School of Business, we see no boundaries.
Because we look beyond what's right in front of us. And explore with open minds and imagination.
Come to this school in search of new opportunities and experiences. To discover personal passion and potential.
This school is a window into the real world. Where diversity broadens perspective. Where experience deepens understanding. And where the synergy of city and school, residents and students brings opportunity into focus.
This school is a window into a world where we can each make our mark. Where we can begin to map out our way in the world. And where bold initiative and resourcefulness prepare us to make a meaningful difference in the world.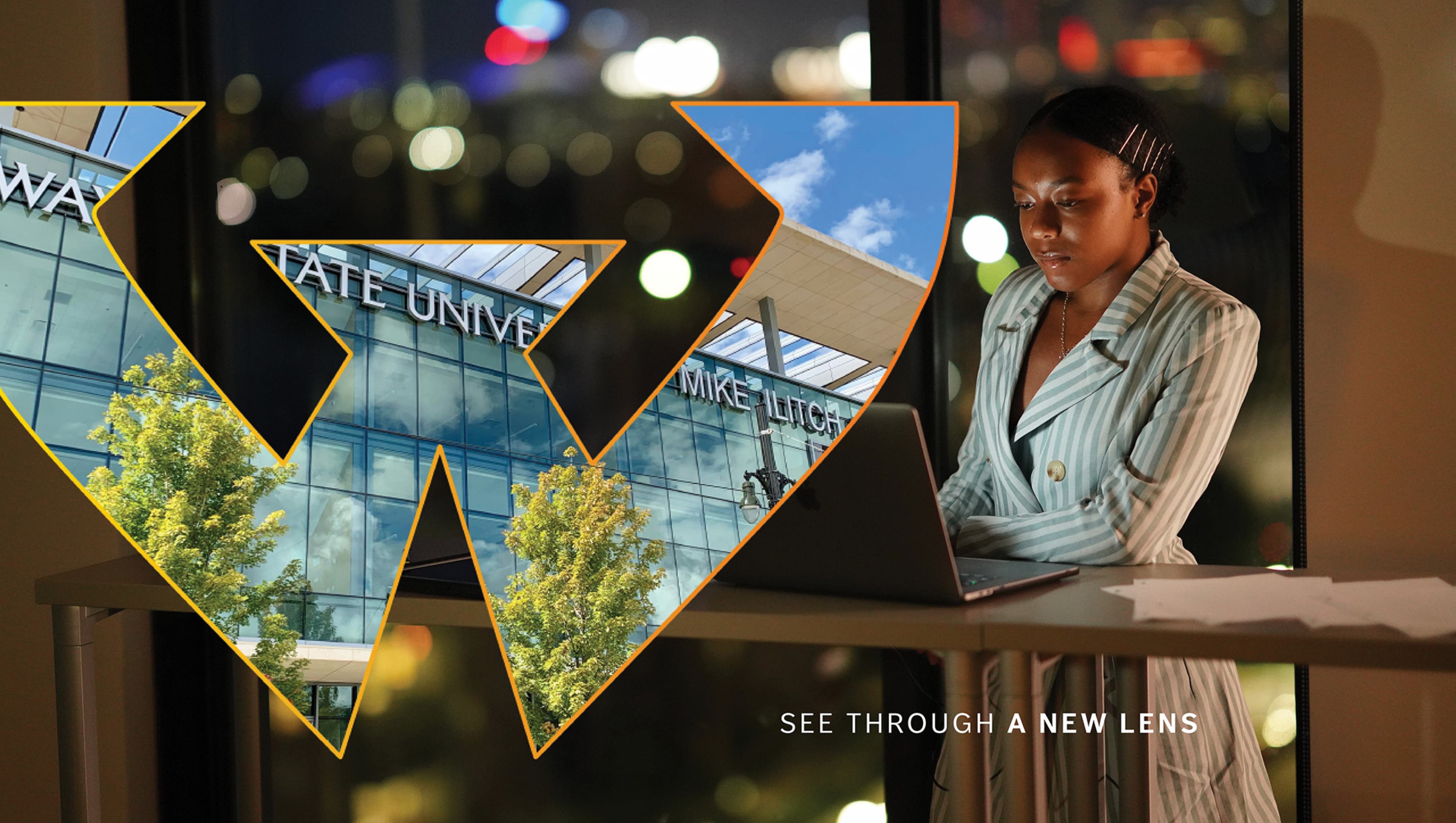 For our visual language, we selected images that serve as symbolic windows to the world. Expansive photos and backlit subjects add drama. The 'W' icon implies energy and ties to other Wayne State University Properties for greater recognition. Where greater space allows for more content, such as the WSU magazine, we're able to highlight the diversity of people, perspectives and experiences in photo montages. Similarly, immersive environments invite the viewer in as we welcome new Wayne State Warriors into the fold. Finally, visuals are always energized, action-oriented and exciting as we highlight life within the building and out-and-about in the city, electrifying the WSU campus and brand.
This project also allowed us to stretch creativity beyond our usual deliverables to encompass brand ideas literally built from the ground up. Being involved from the planning stages of the building allowed us to seed the brand idea in new and innovative ways. We enjoyed being invited to suggesting color schemes and non-traditional ideas that influenced the architect, Smith Group, and we found it extremely rewarding to see our ideas for the auditorium and a 40-foot mural implemented.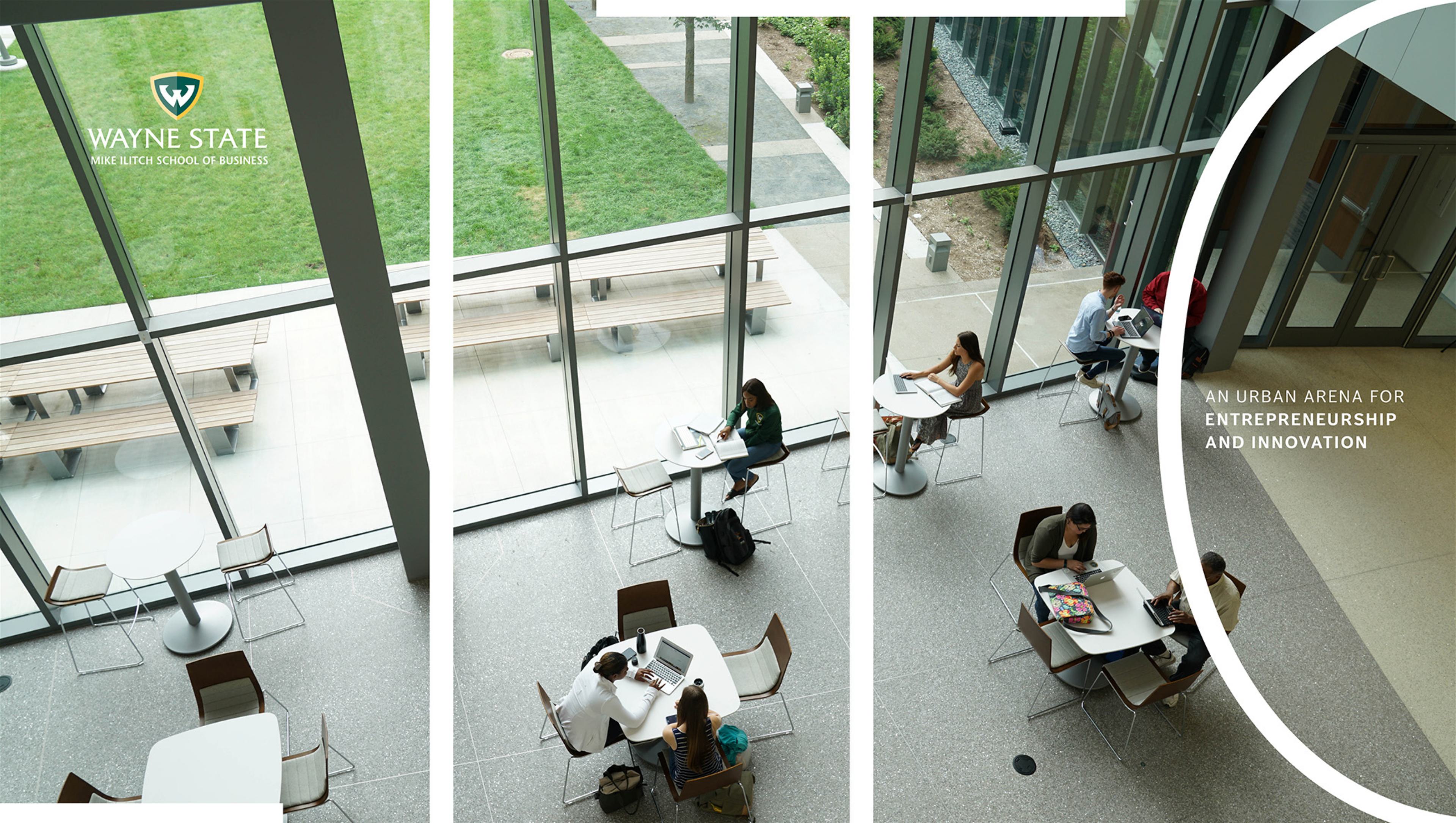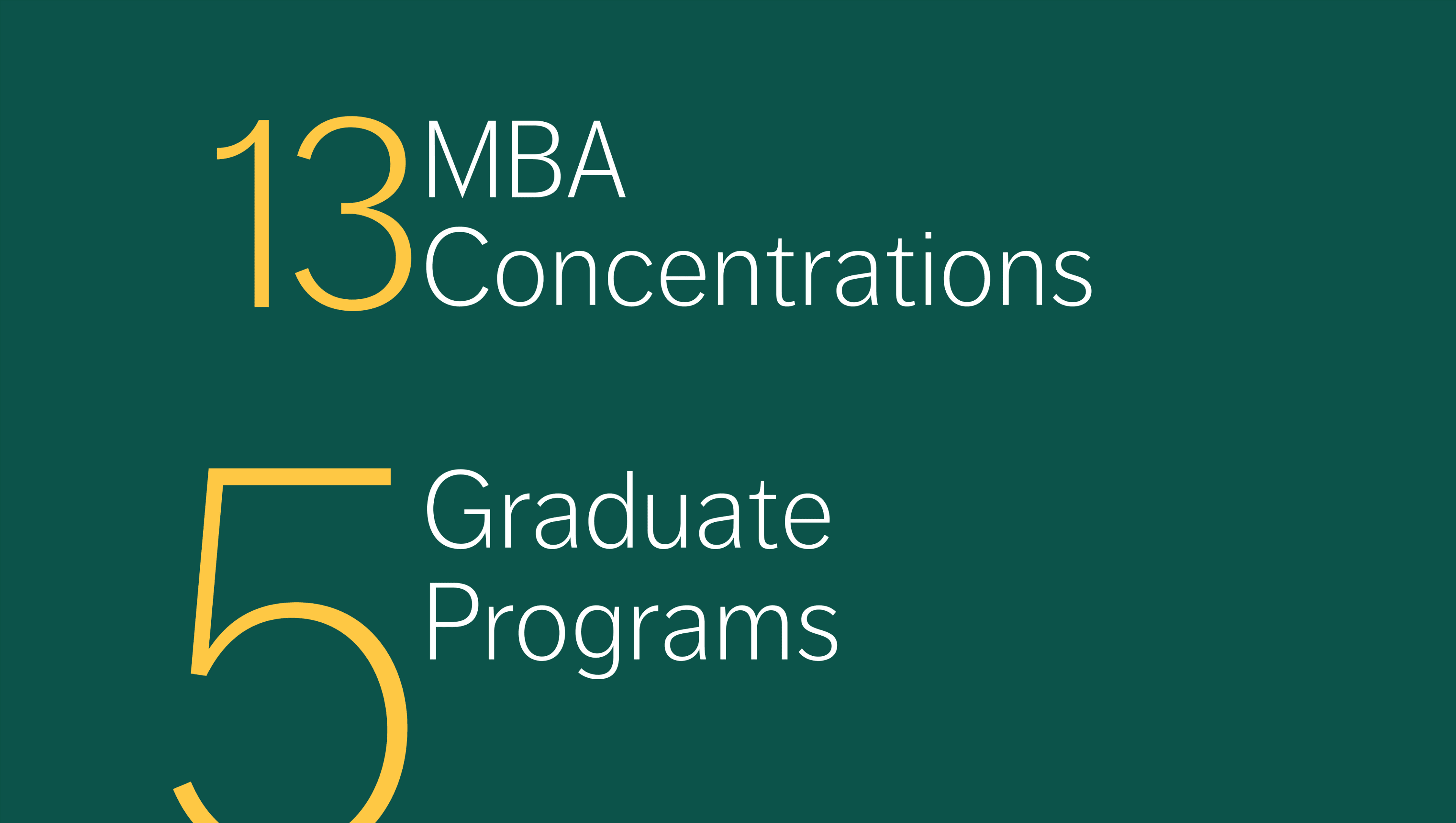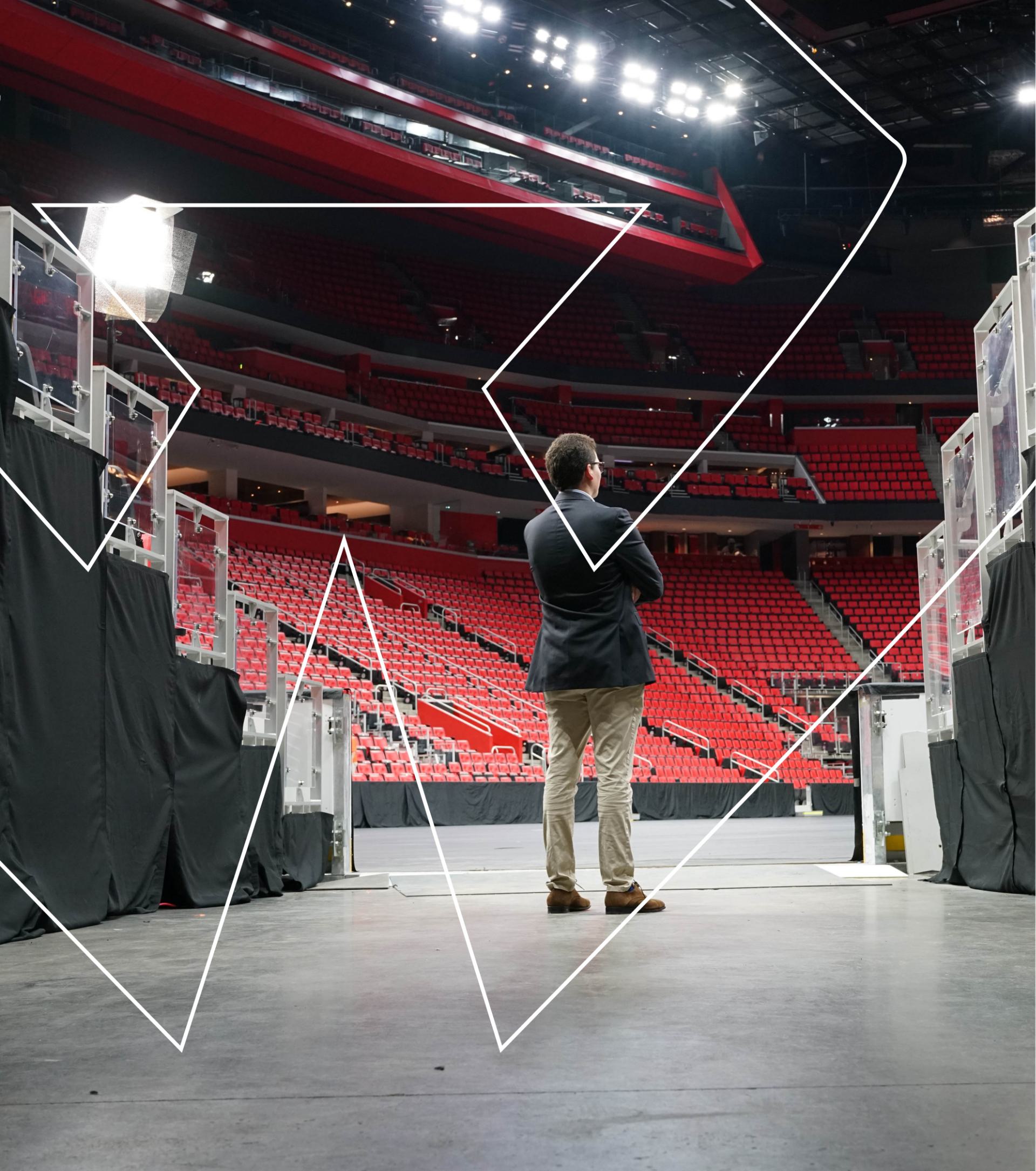 Beyond The

Classroom
Offering a world class business education, the Mike litch School of Business at Wayne State University understands that international study is a life-changing experience. As a business student in good academic standing, you are welcomed and encouraged to pursue a study abroad program!
#ilitchbusiness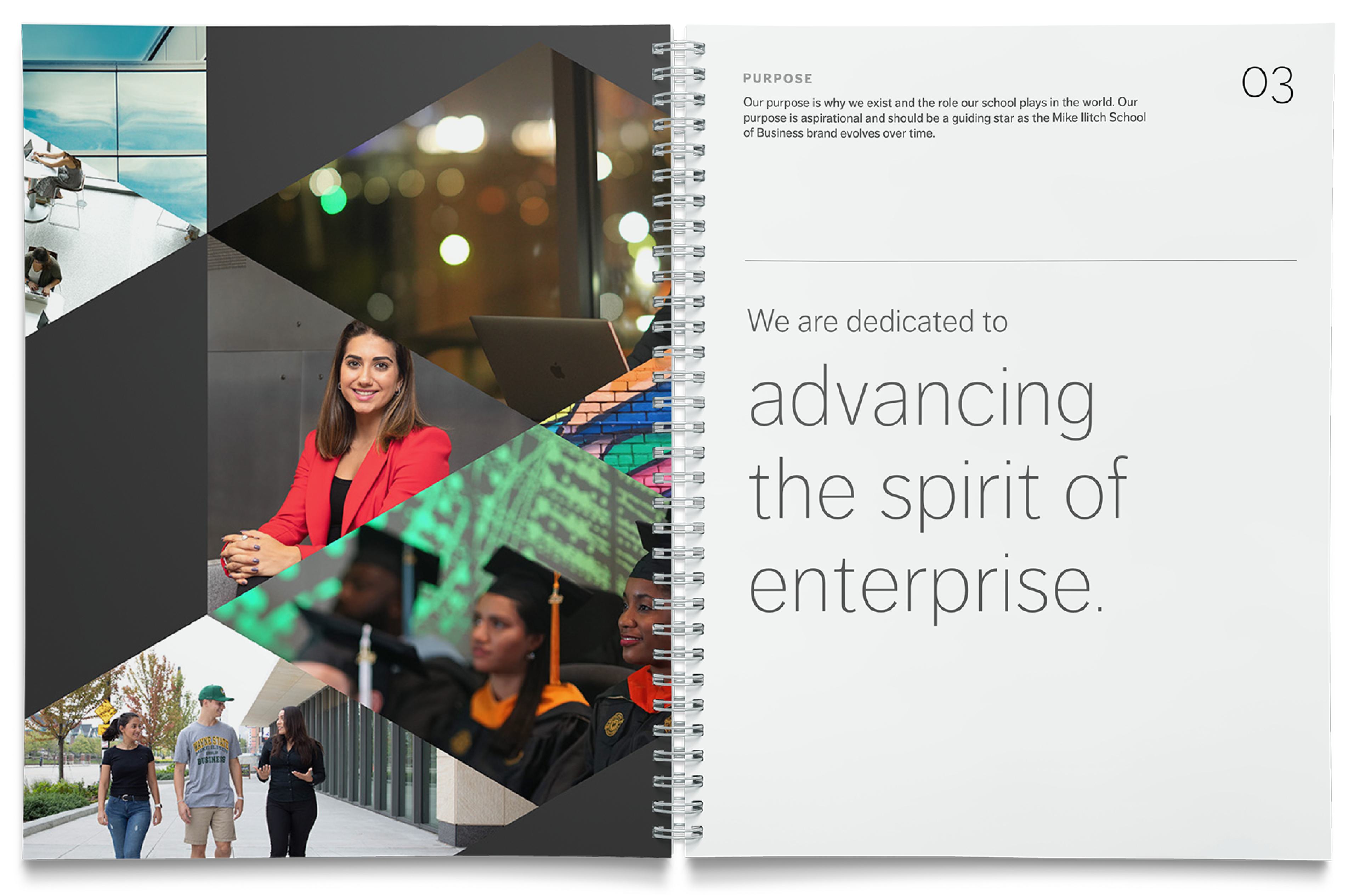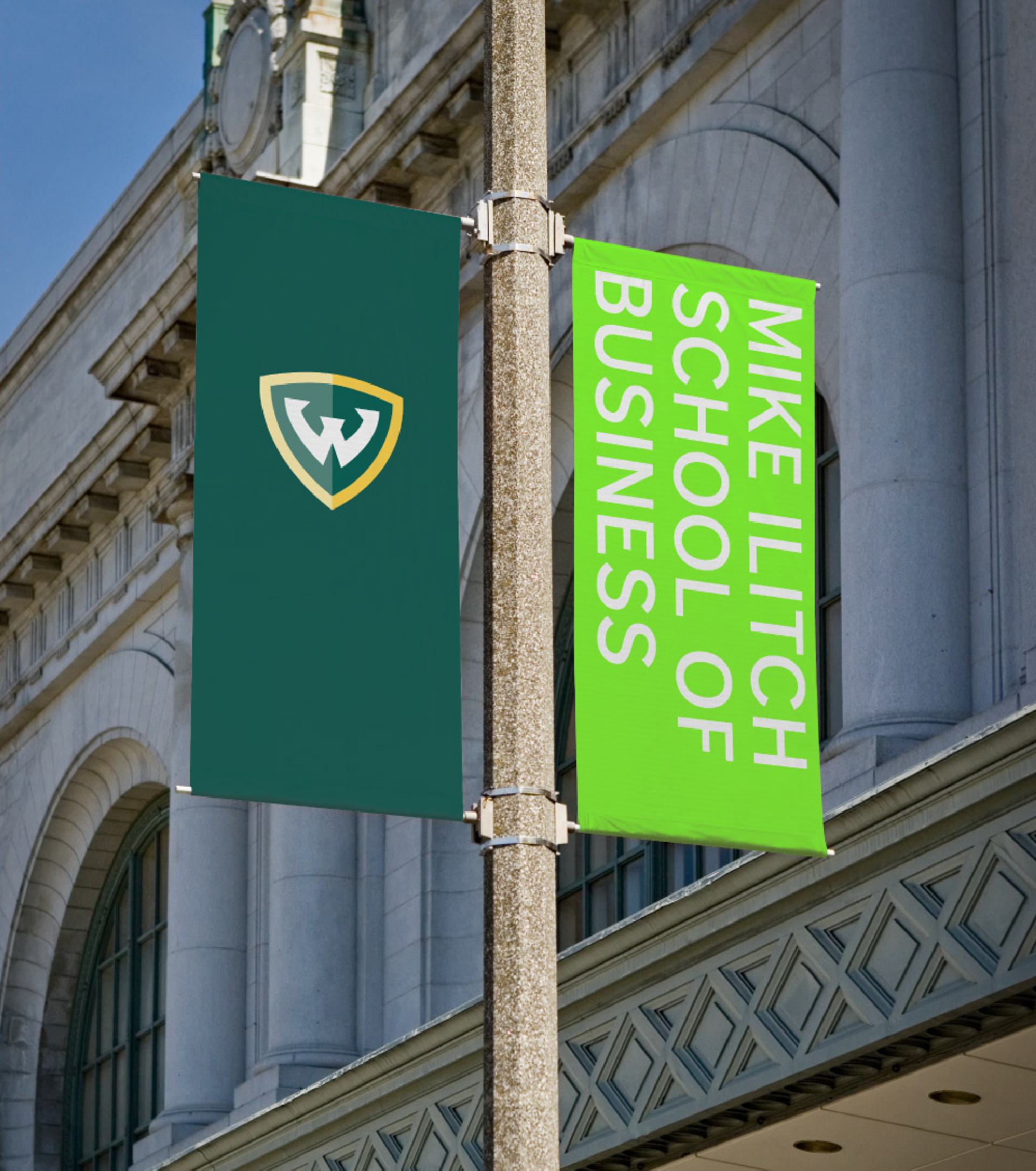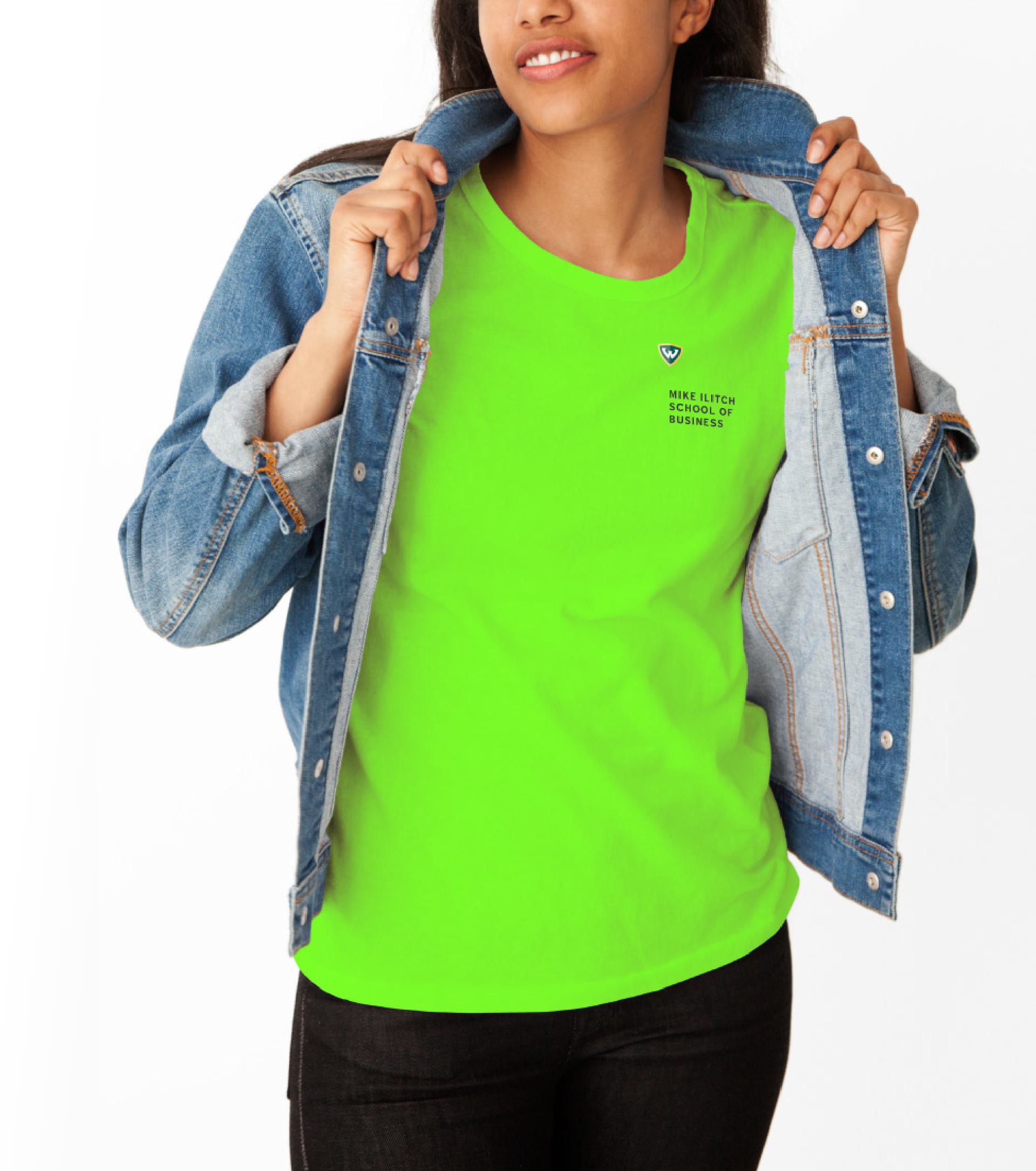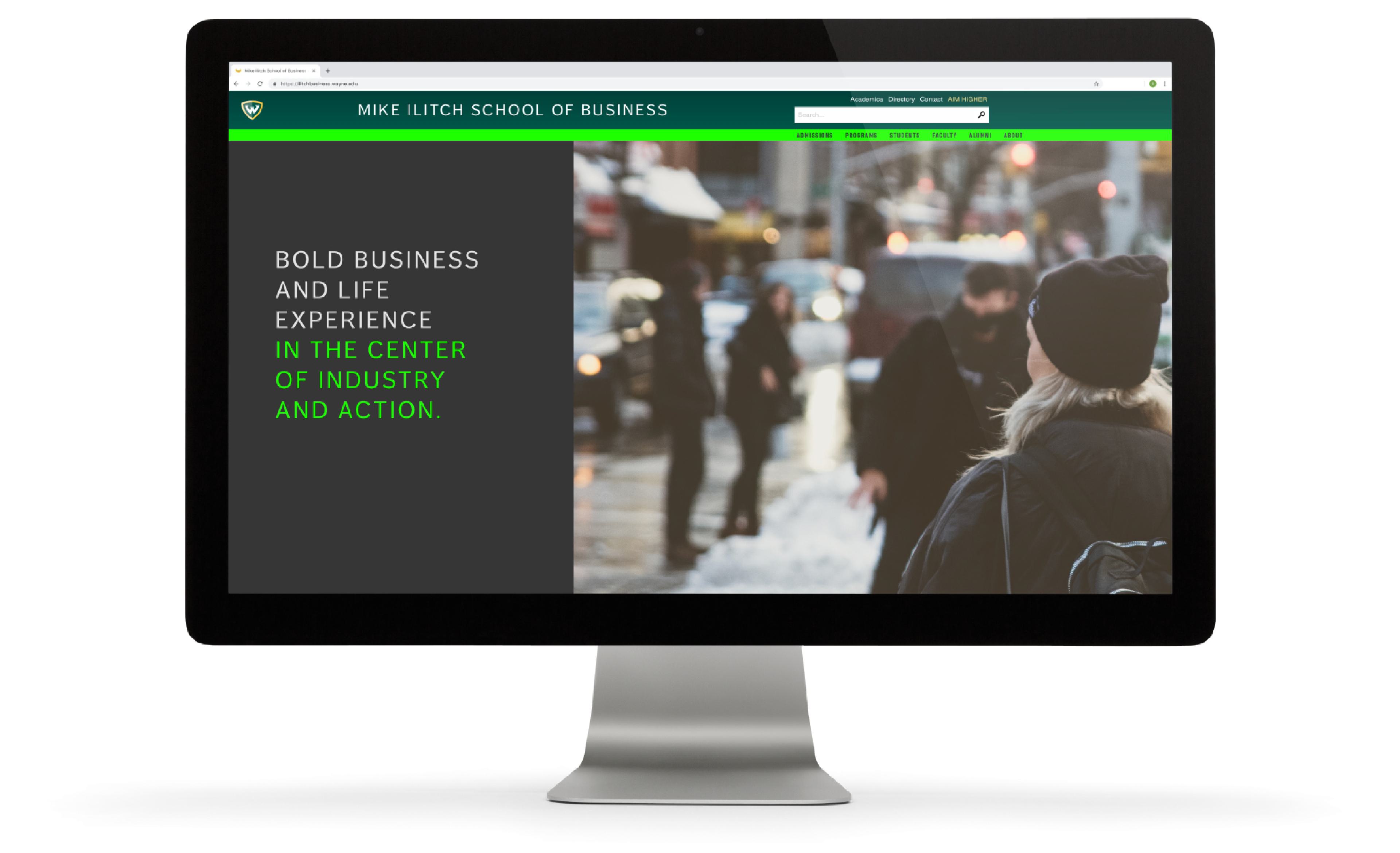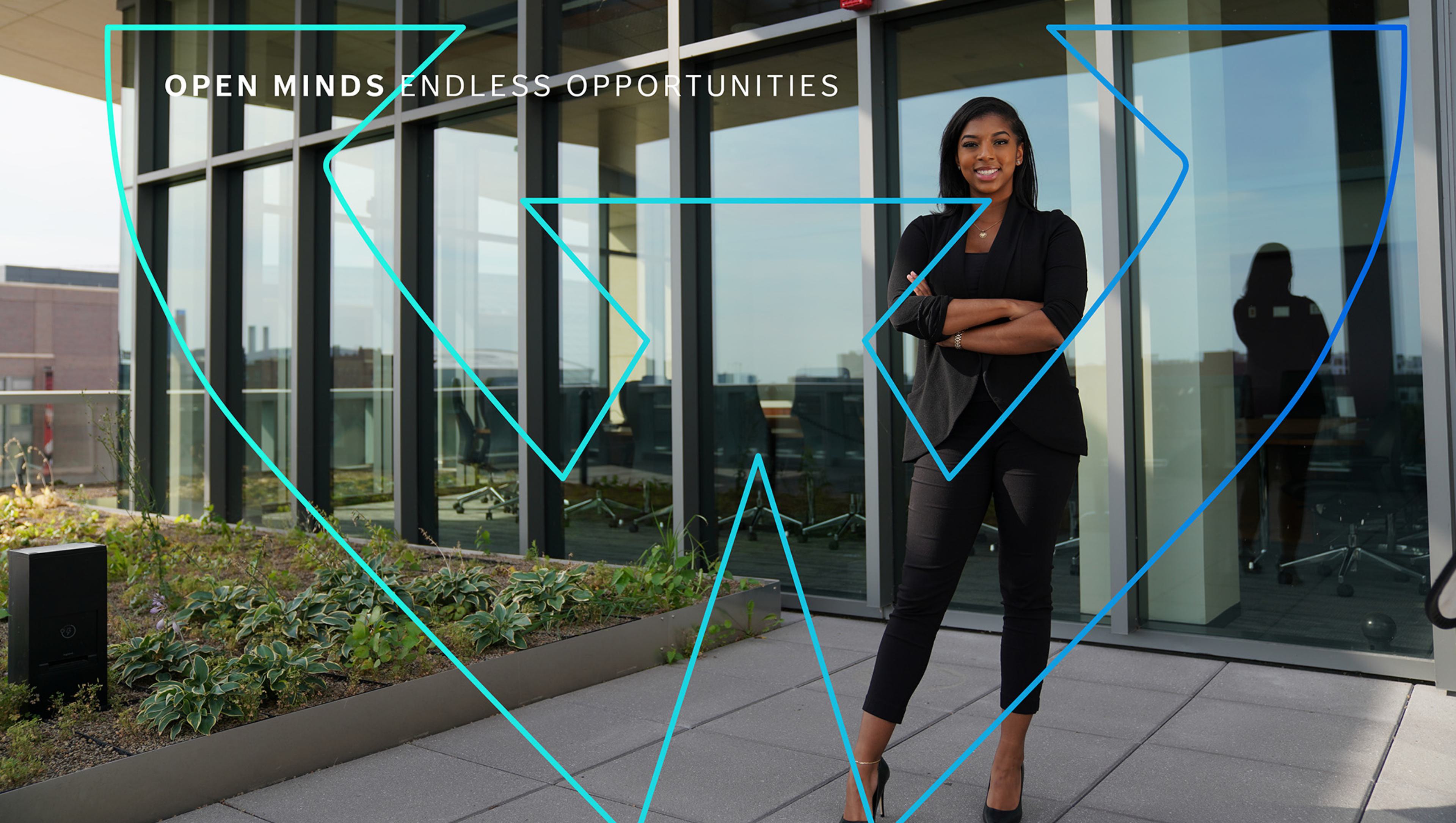 Summary
As a studio, we always set out to do something remarkable. Here, the results speak for themselves: applications rose in the double digits for graduates and undergraduates alike. Since the school has been completed, our brandwork has helped solidify WSU as a Top 10 Urban University outside of Medicine. Our studio created an identity that has changed a campus and student life in the perfect place to learn about business—in the heart of it all, in The District Detroit.