Elton Park
A developer looks to create a neighborhood and an identity on a historic land parcel in Detroit's Corktown.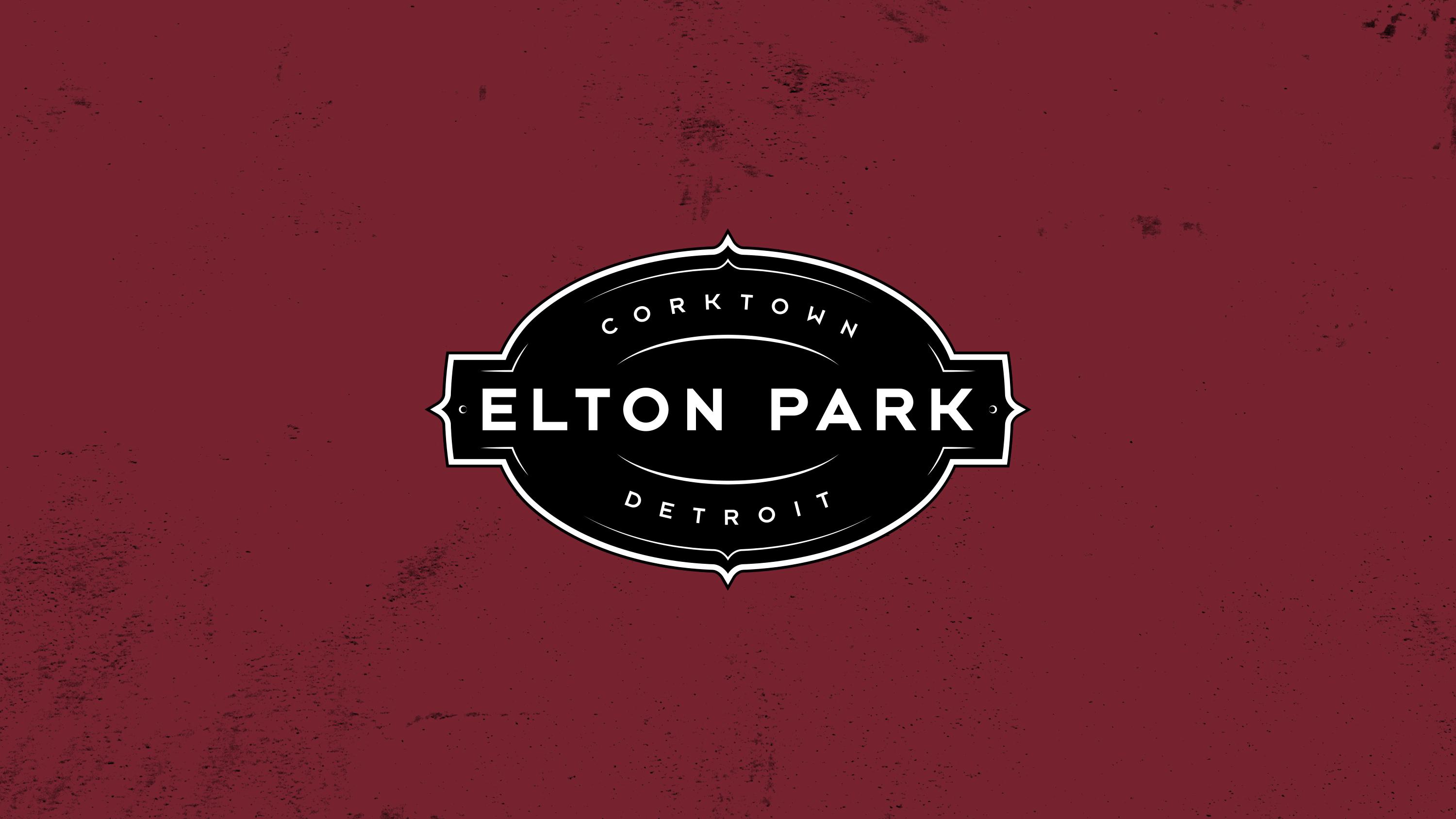 As a new development in Corktown—the oldest neighborhood in Detroit—the Soave Corporation needed an identity for their latest land venture that was both contemporary and historically relevant. Given our deep roots living and working in a Detroit-based studio we were well aware of the reasons why some revitalized neighborhoods had proven more successful than others over time. Leveraging our expertise in placemaking, our work began with naming this development and creating an identity that "focused on the details" to create an intimate, approachable feel right in the middle of our city.
To ensure that the development fit into the spirit of the neighborhood, we conducted extensive research into Corktown's original buildings, businesses and community. We drew on that research to name Elton Park and all four buildings and properties anchoring the neighborhood. From 1920s city maps, we discovered that two elliptical parks, Elton Park and Crawford Park, now lay beneath I-75 and M10. Inspired by the connection, we decided to resurrect those names for the neighborhood as a whole as Elton Park and as one of the buildings adjacent to that lost park: The Crawford.
The Checker Cab Company inspired The Robertson, named after the man who designed the signature checkerboard pattern on their cabs, as well as the Checker Building and nearby Checker Alley. Meanwhile, 2100 and 2200 Trumbull remained "8th Street Row" in keeping with the names of row houses in the 1920s. These details enabled us to create an authentic neighborhood true to its roots.
Brand Principles
Intimate
Eclectic
Stimulating
Subtle
Getting the brand framework right was essential to positioning this development for community buy-in, a quick lease-up and success. Through discussions with their team, we explored their values and aspirations for Elton Park, and we created principles that describe the kind of place they envisioned upon completion that would feel energized and welcoming; a place that would feel like home to many and would encourage living, working and visiting this unique neighborhood. We created a brand idea as their north star and a framework to keep communications and the project focused, then looked to verbal narratives and messaging to build out the story of Elton Park.
Brand Idea
Elton Park exists to enrich the Corktown experience.
The Properties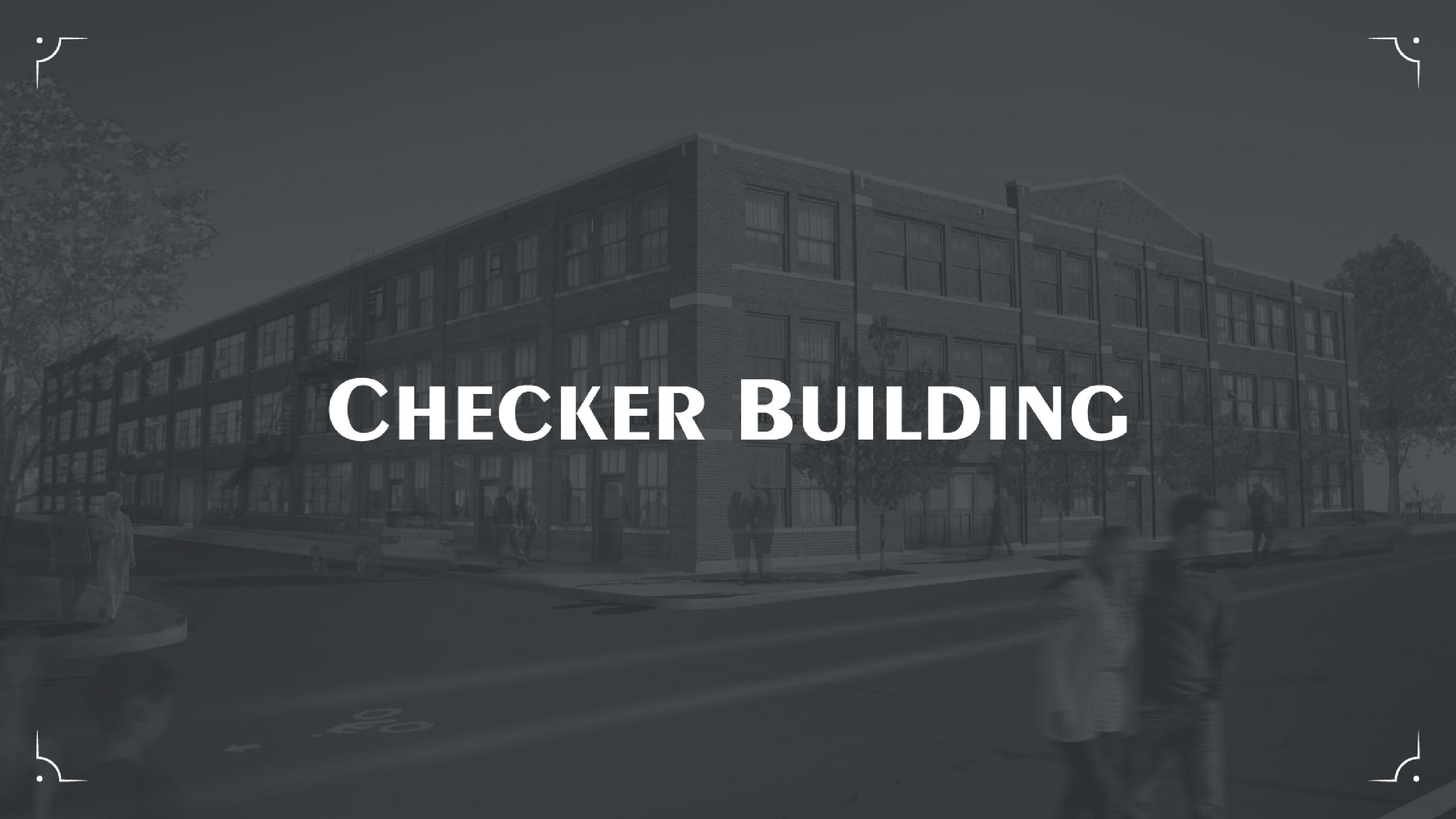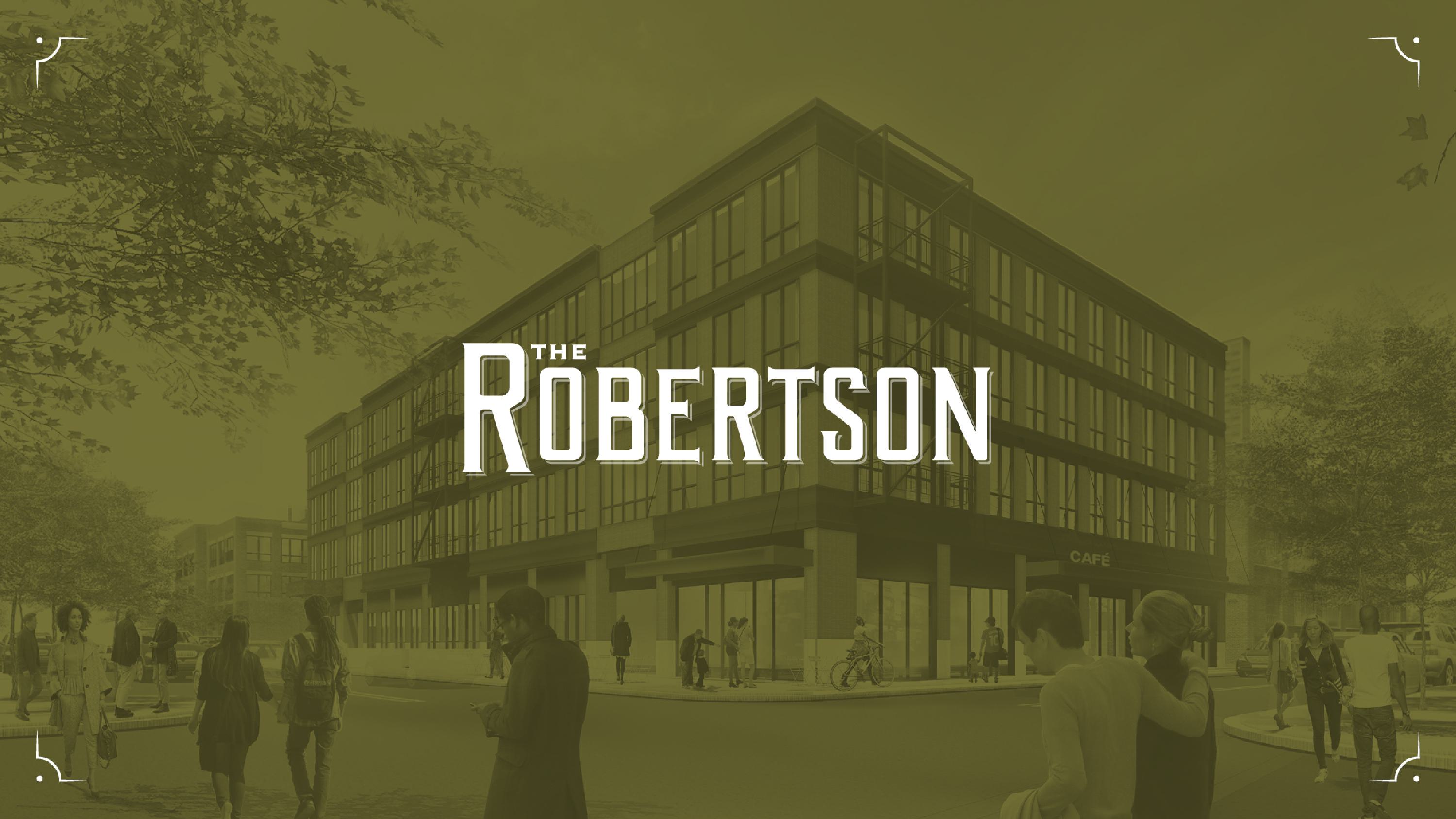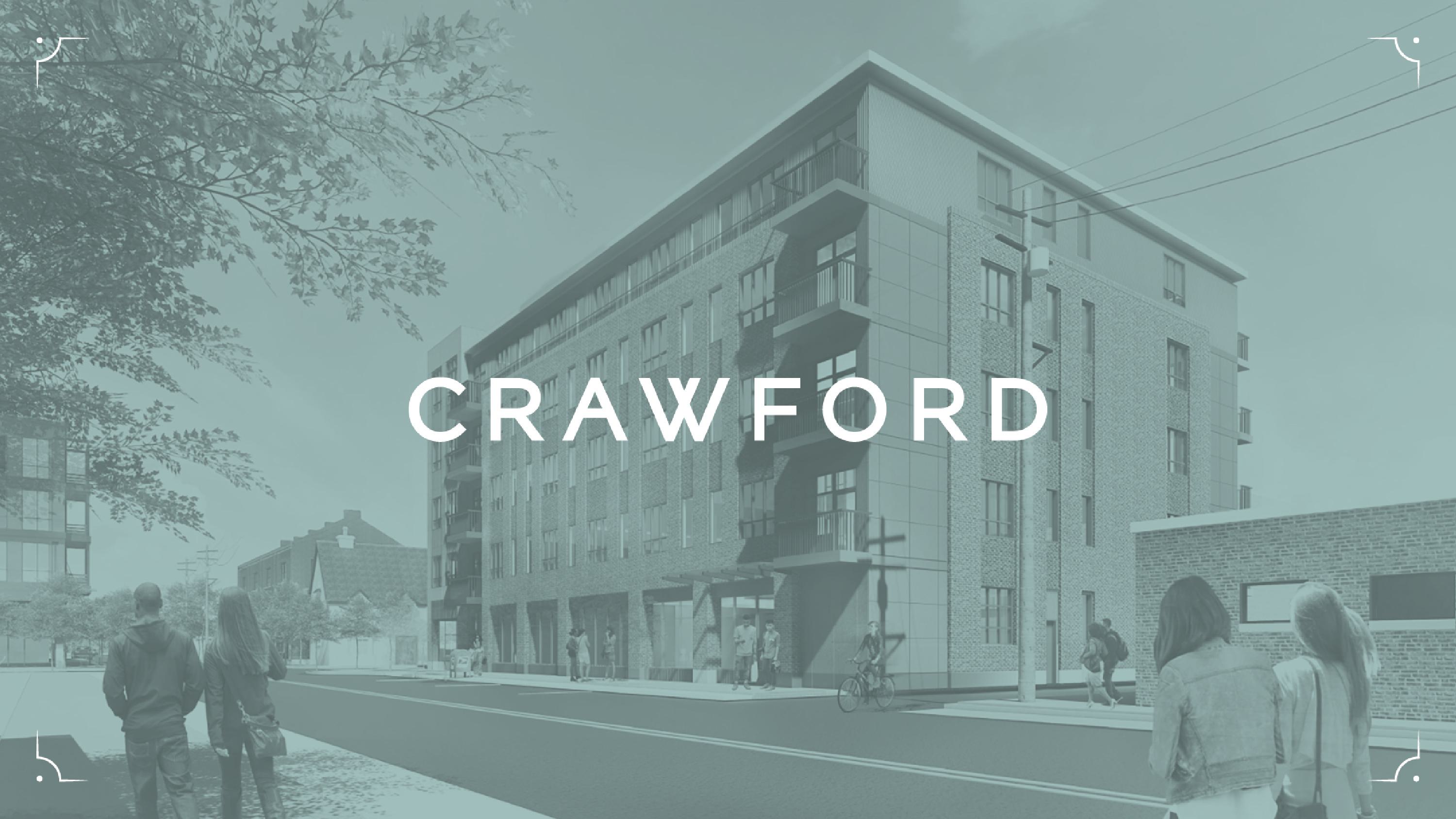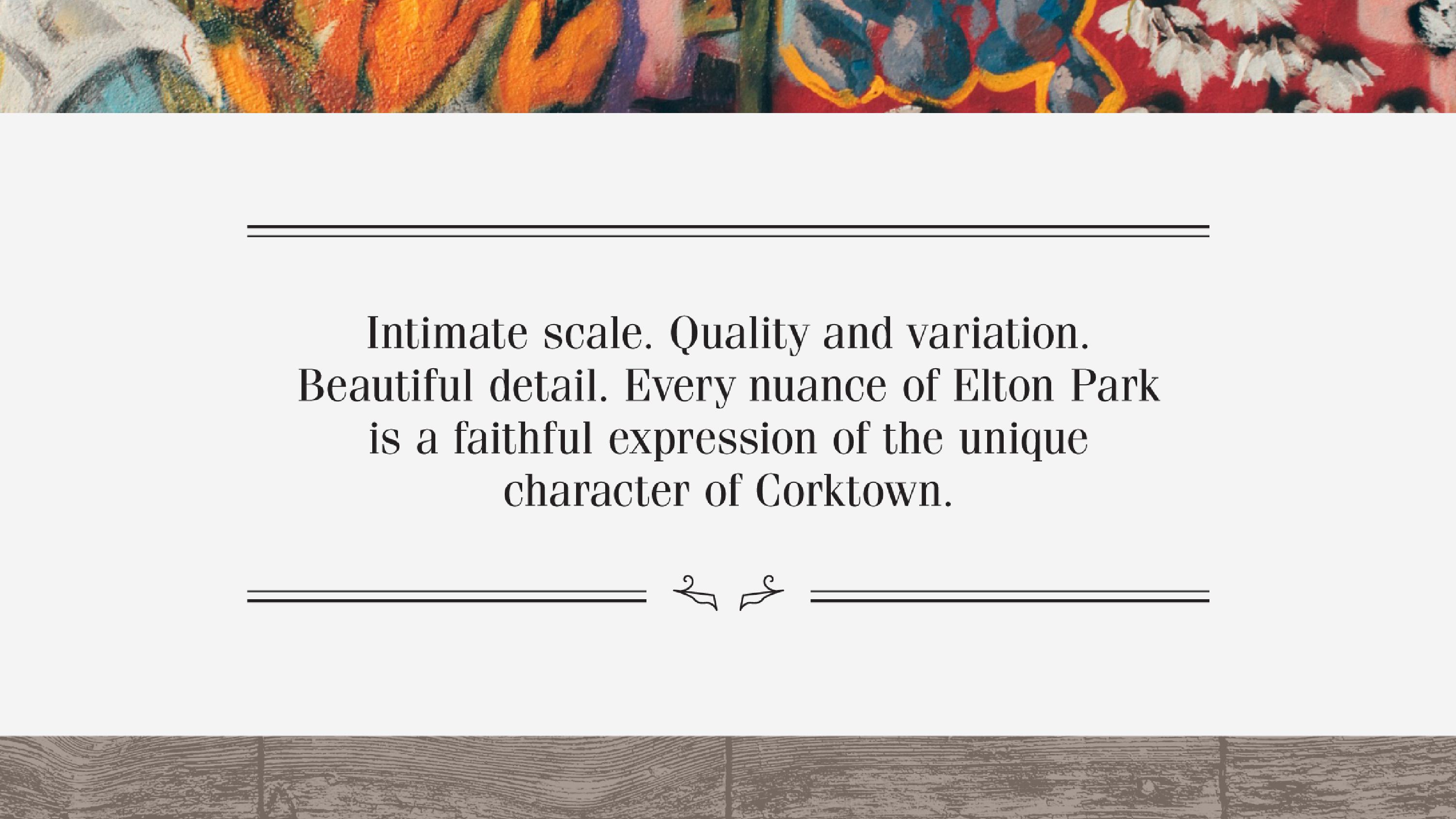 Our verbal designers sought to create for Elton Park a feeling as if it had been there forever; drawing you in from Trumbull Street and Michigan Avenue, inviting you to be a part of the experience as you meandered through Corktown. To capture those nuances, we created warm and approachable language, inspiring people to join in and be a part of things starting from the very sidewalks. Headlines in messaging provide the spark for exploration, meeting new people and enjoying life as one takes in all the charm of such eclectic surroundings.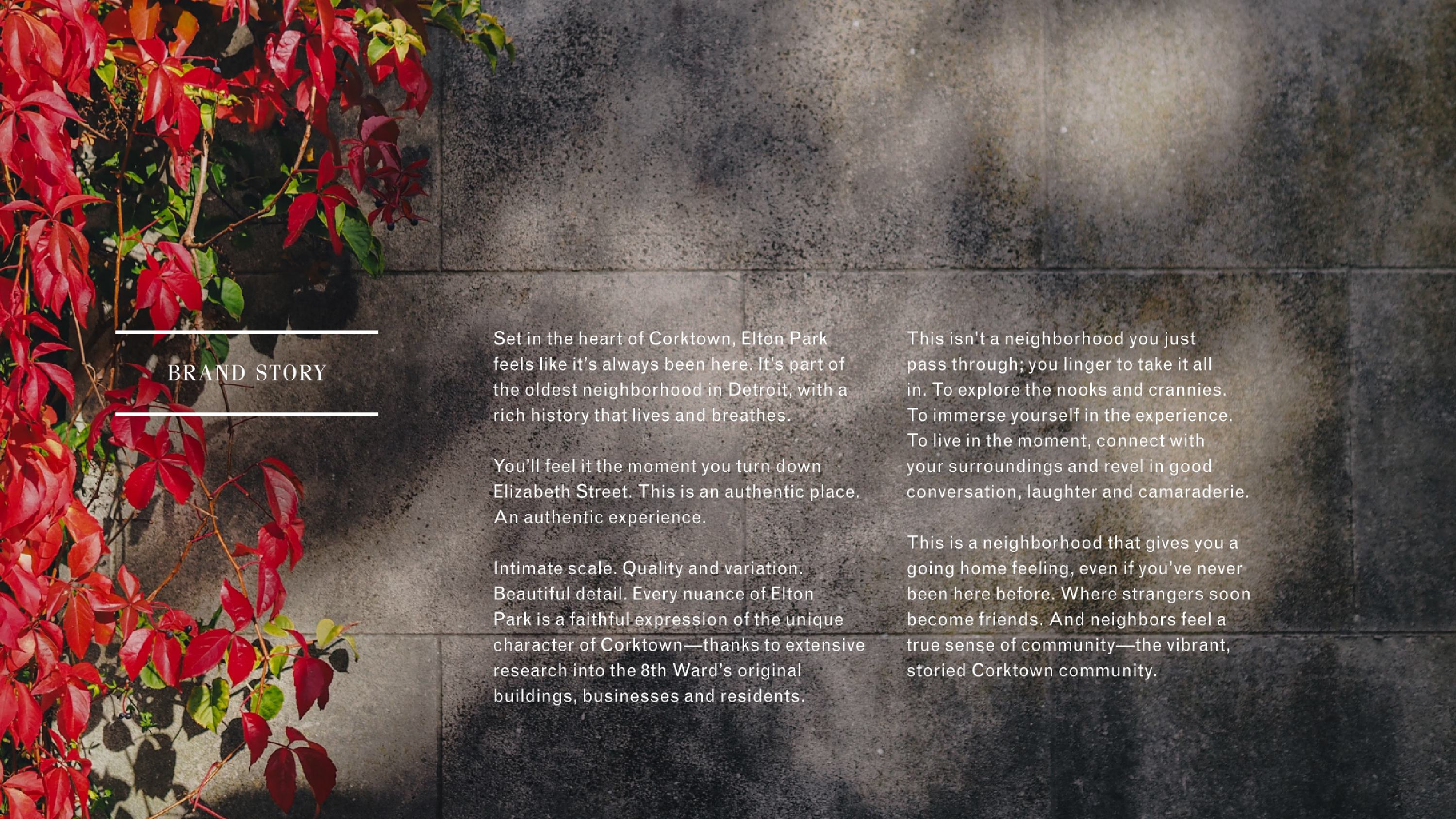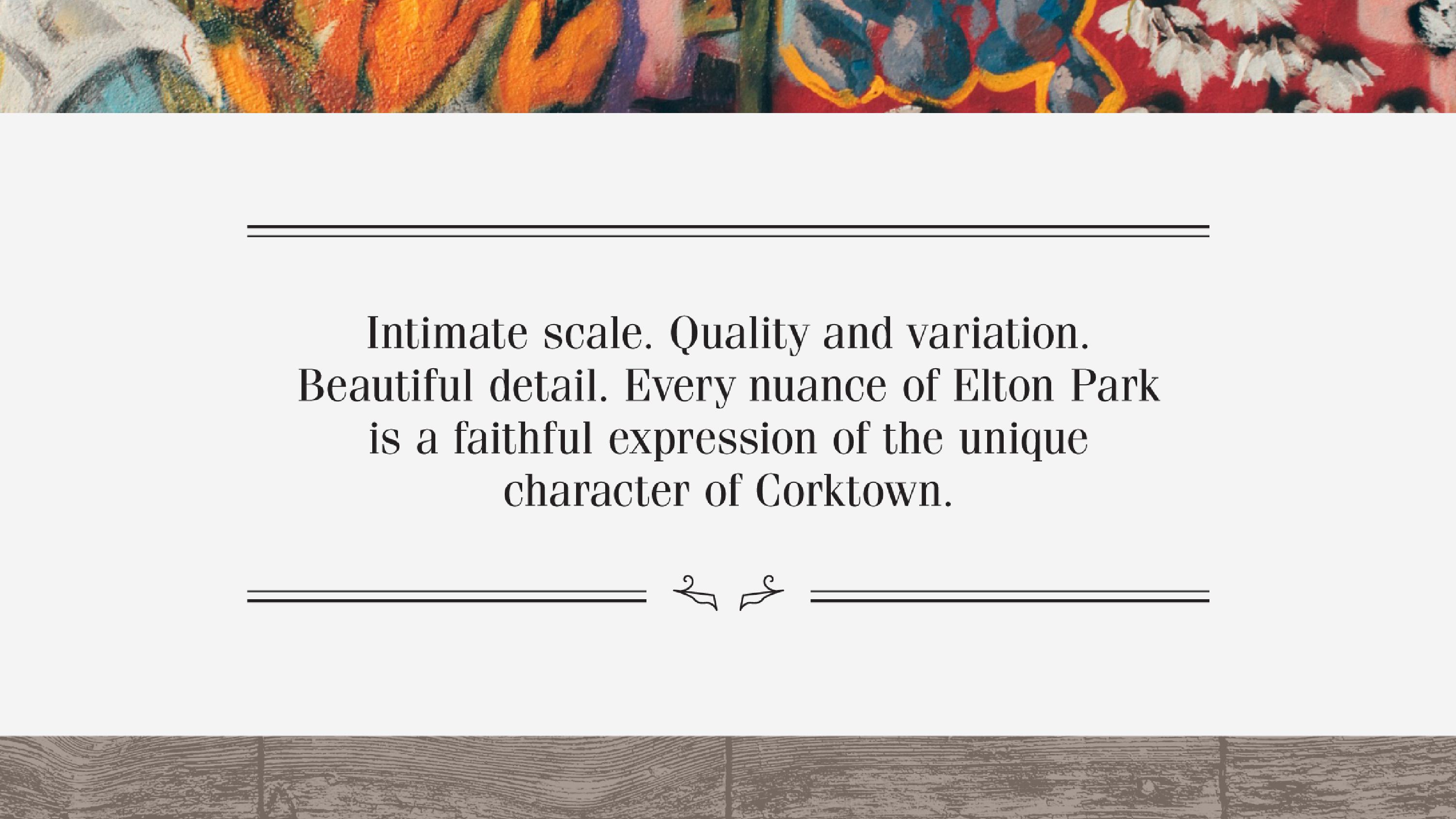 Our visual designers developed a muted color palette, with textures weathered with time, signifying the historic nature of the neighborhood. We created a visual identity system of eclectic embellishments to add stimulating and subtle details to designs, inspired by similar-looking elements found within historic maps of Corktown, and used here as a framing motif. Patterns were another component, with one repeated outline of the brandmark resembling decorative ironwork reminiscent of the neighborhood. Taken together, these elements create a versatile and thoughtful toolbox for future designers and art directors.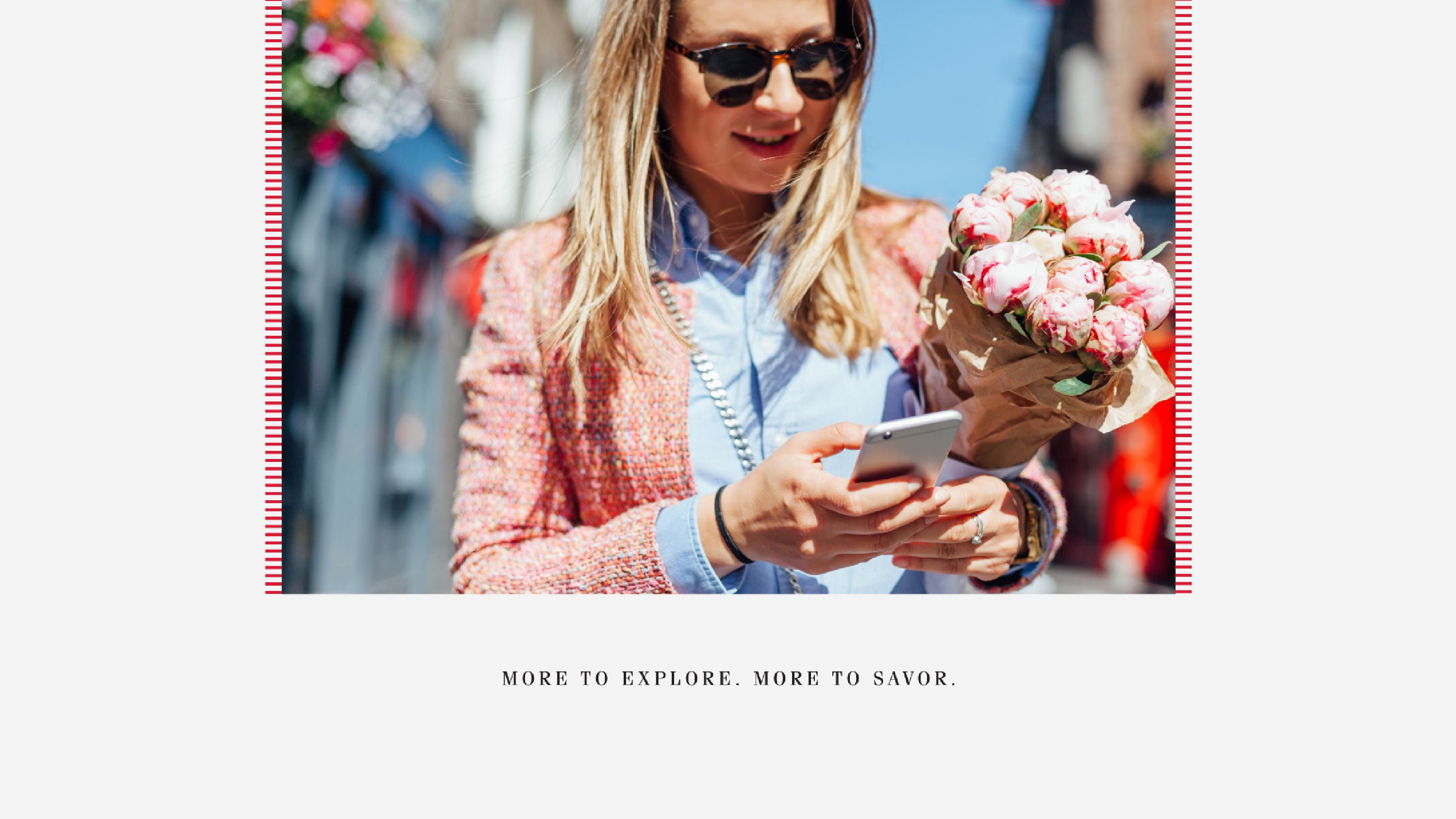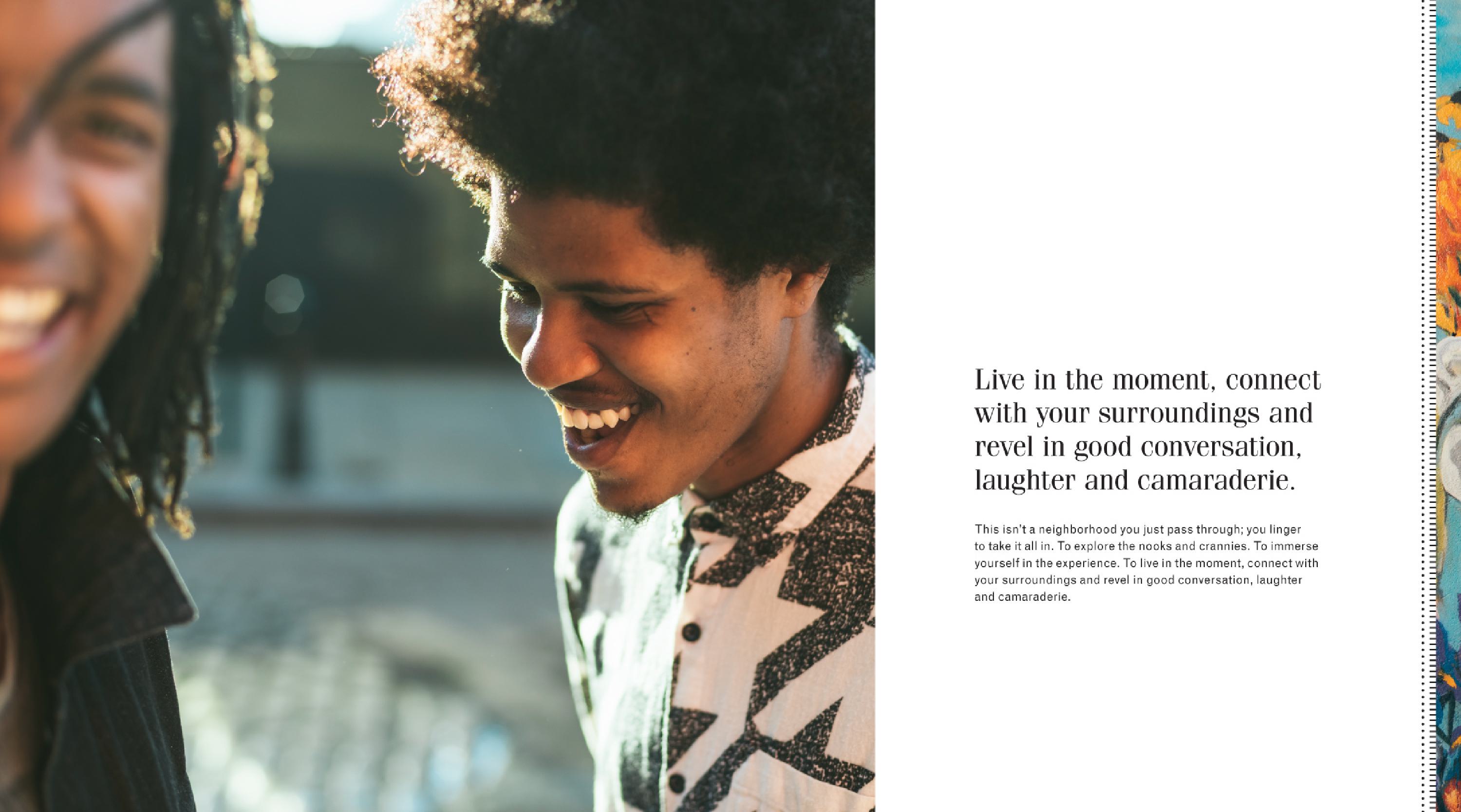 To activate the brand across traditional and digital channels, we created sales tools and promotional collateral for all Elton Park touchpoints. To demonstrate how the brand could flex and evolve over time, we developed an Image Brand Book of their Identity System, showcasing their principles with beautiful lifestyle photography that was rich and emotive, while laying out their guidelines for best Practices. For print collateral, we produced an embossed Elton Park brochure which included floor plans and descriptions for each building and available units. We developed an SEO optimized website for digital awareness and lead generation purposes, bringing their story to life in the digital realm.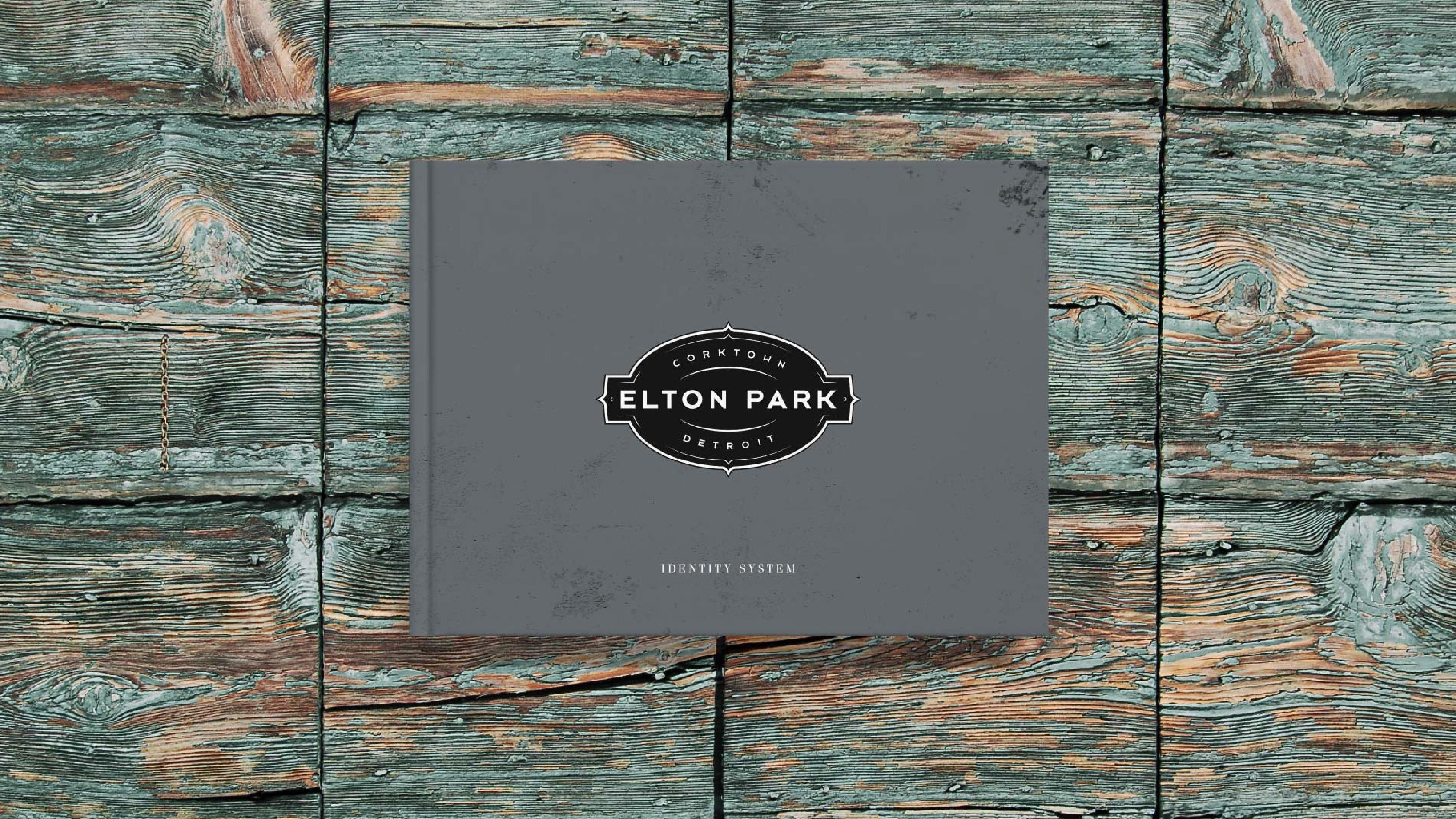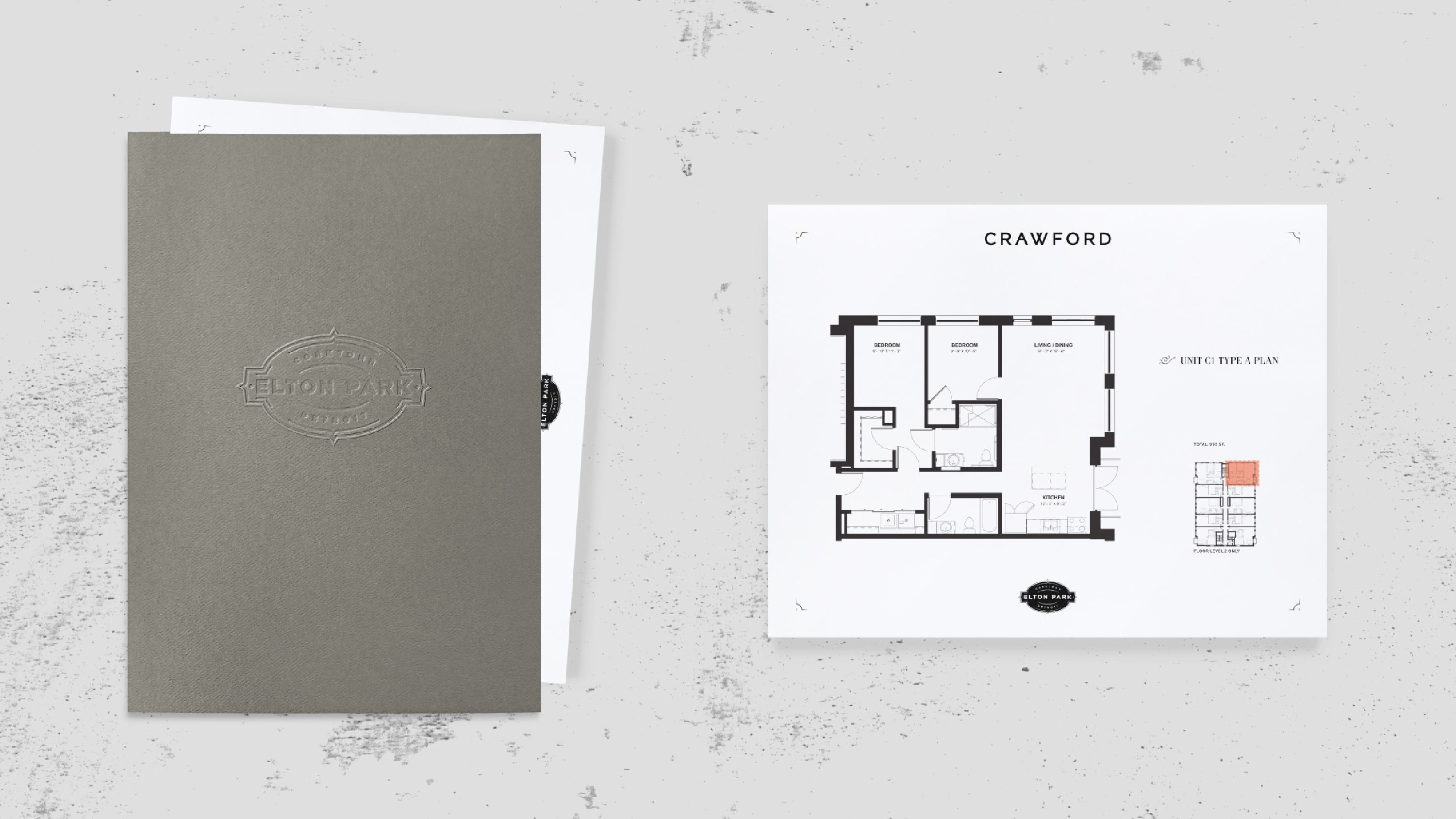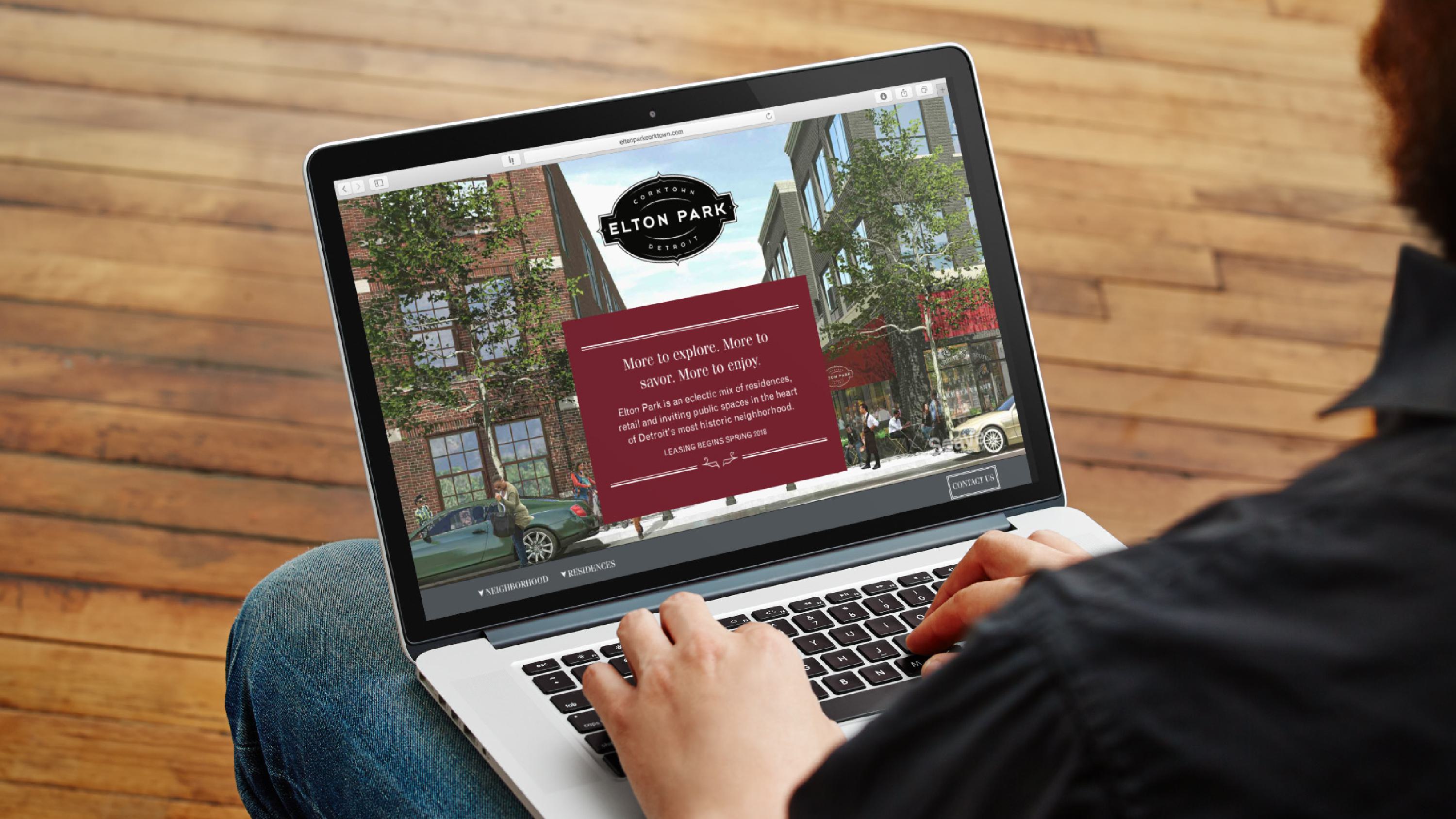 Summary
Working with Vista Maria continues to be a rewarding experience. The organization is made up of incredibly hard-working, compassionate people who are also passionate about embracing their new, re-envisioned identity. We also overhauled their website to better convey their impact and allow them to easily update opportunities for people to get involved. Through this rollout process, both teams found the identity worked in all directions equally well: participants, internal, and public facing. As a look, a voice, and messaging, Vista Maria brings everybody in. Now everyone is empowered to have and to be A Fearless Heart.