Detroit Athletic Club
Rebranding a Detroit icon sets the path for the DAC becoming a platinum level social club.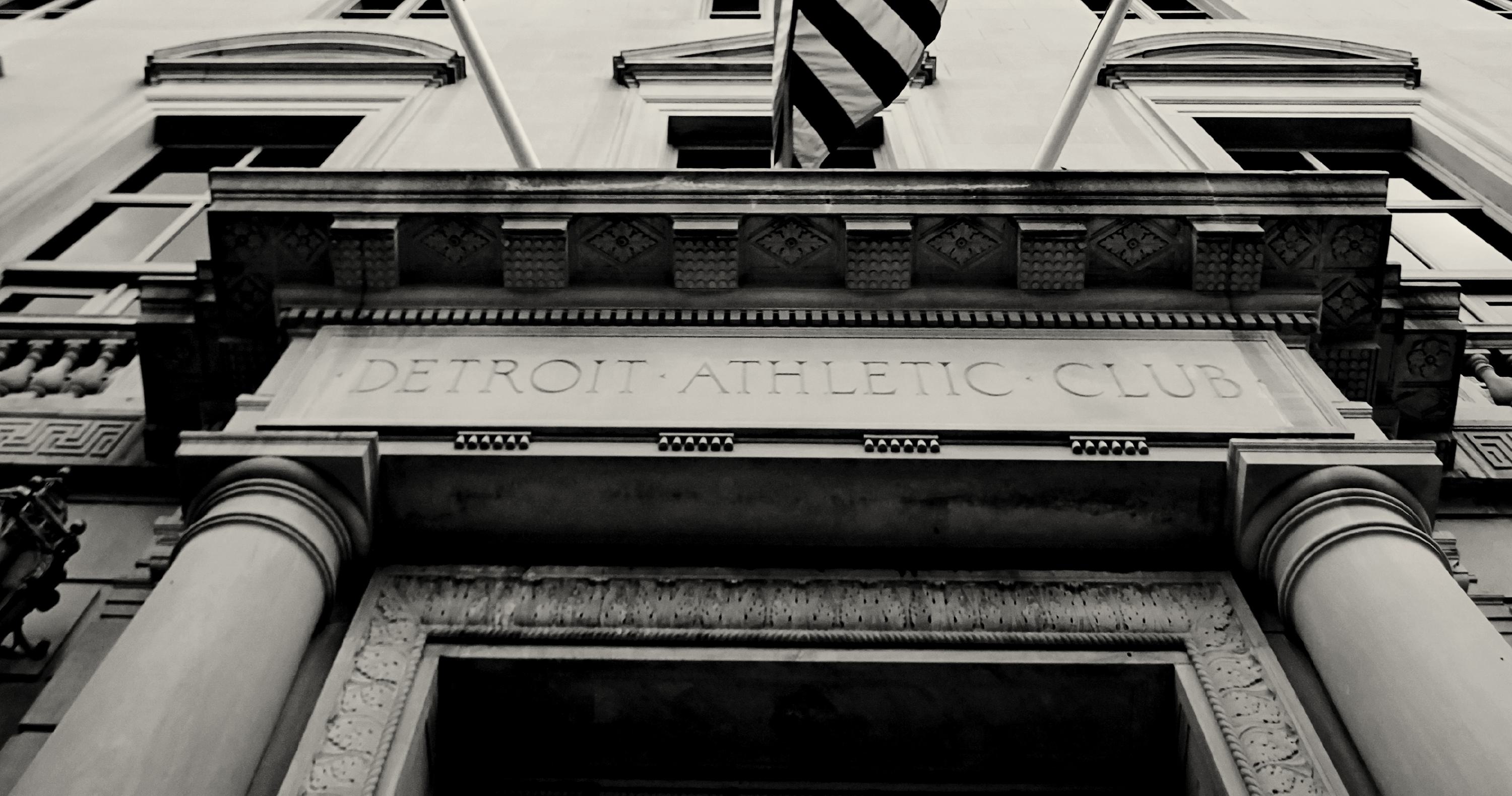 The Detroit Athletic Club is a private social and athletic club in the heart of the theater, sports and entertainment district in Detroit. Designed by Albert Kahn and inspired by the Palazzo Farnese in Rome, it stands as an icon on Madison, just across the street from the Detroit Music Hall. Outside, first impressions find the grand facade of a prestigious social club. Inside, a family and community that enjoys a home away from home without pretense and fanfare. Our studio created brand alignment with the real personality of the club and continued to evolve the brand through their imminent growth with opportunities to define their new additions.
Our relationship with the DAC began in 2012, having been approached by the General Manager and together we embarked on a rebrand of the Club. Some of the challenges the club faced included an aging infrastructure, an aging membership base, and the need for a new membership campaign that would attract the next DAC generation. The Club also sought to inspire employees around a new standard of service rooted in clear brand guidelines, requiring sophisticated collateral to attract and retain talent. Through desk research, interviews, workshops and focus groups, our team helped evolve the brand to reflect its greater purpose while also developing new brand identities for restaurants and offerings within the Club along the way.
Through desk research, interviews, archival visits and workshops, we developed a brand strategy centered on "meaningful connections." After a significant capital campaign and transformational facility improvements–from a rooftop addition for entertaining to the improved fitness areas to additional food and beverage offerings–the DAC wanted members to break out of routines and enjoy all Club offerings and amenities. We were re-engaged to evolve the brand strategy. Using an archetypal approach to seek alignment across multiple stakeholders, we defined a brand character based on "The Harmonizer." This reflects the feeling of the DAC as a host welcoming others and making sure everyone felt truly at home. Emphasizing this idea of a home away from home, we crafted a brand idea expressing the sense of ownership we wanted members to feel: "Sincerely Yours."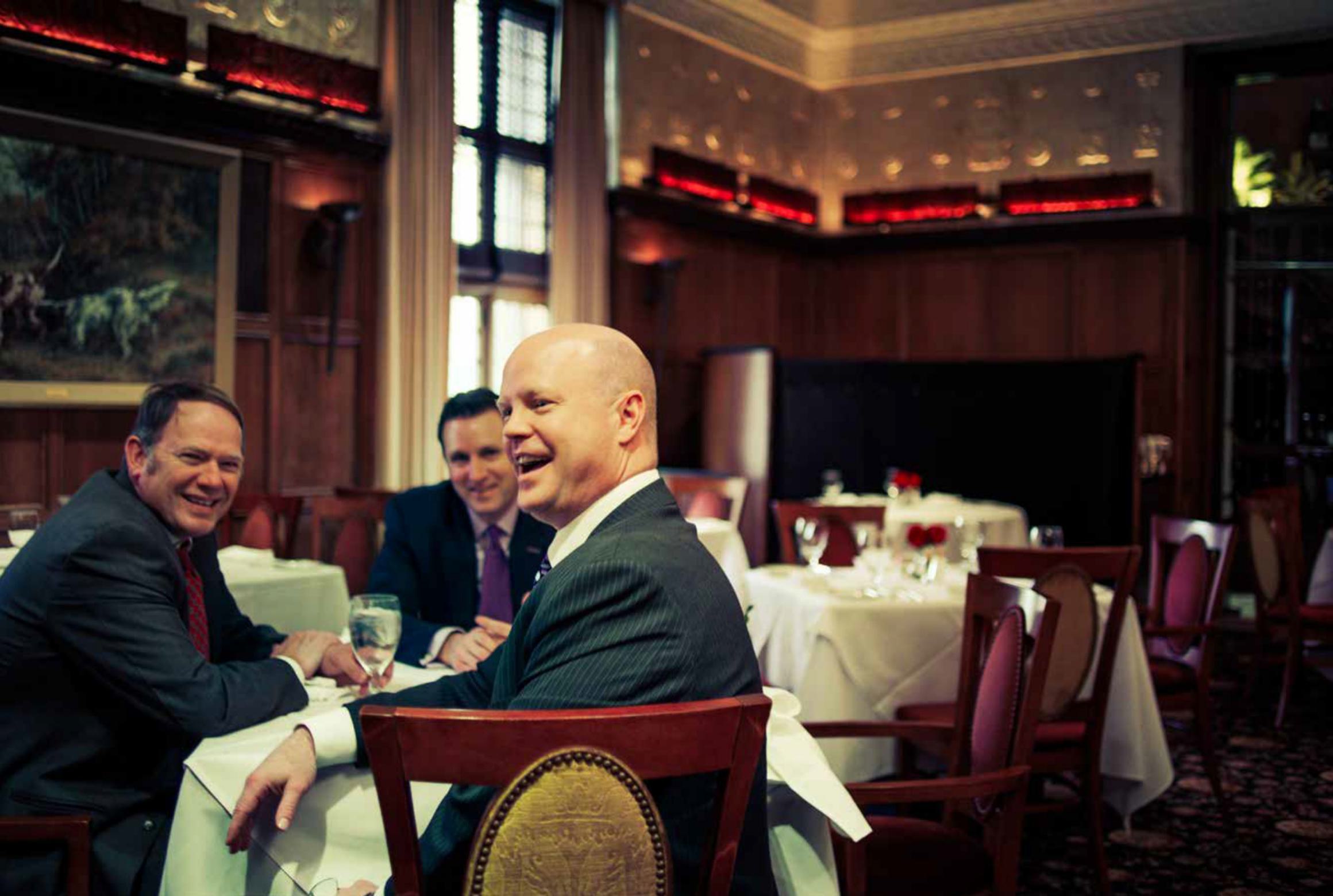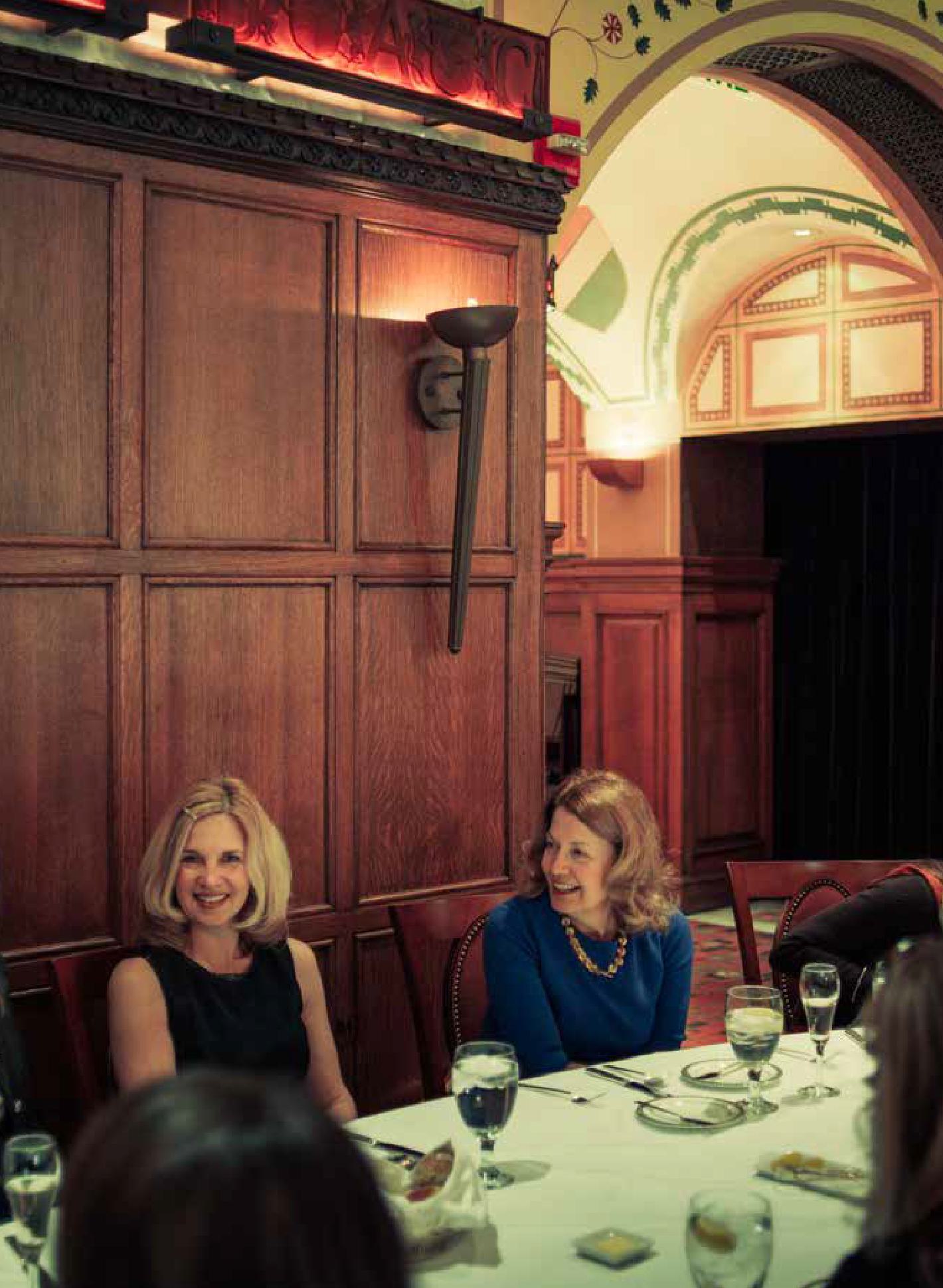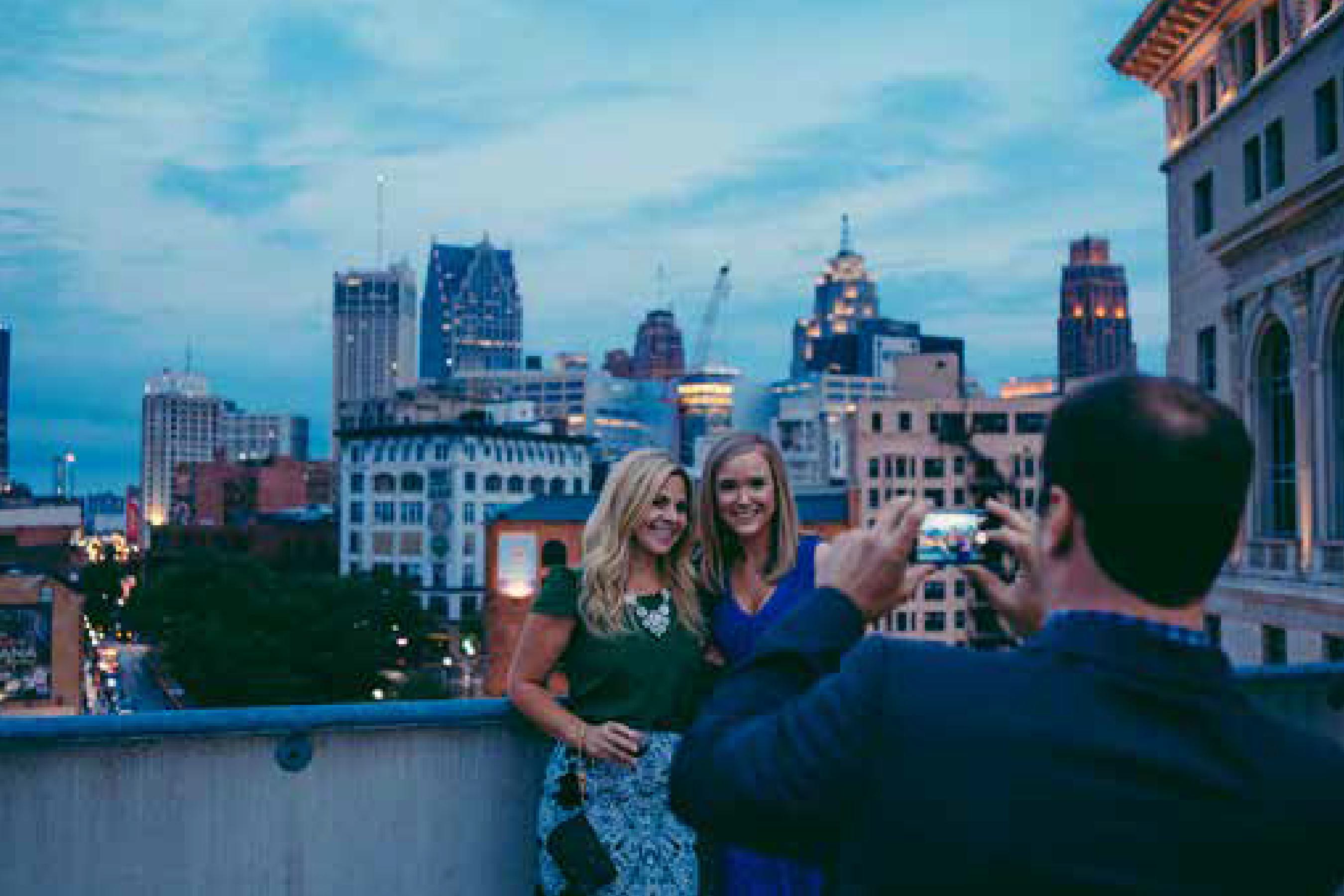 Club Messaging
"Sincerely Yours." Inspired by the personal quality of a letter and how the DAC interacts with its members, we found this simple sign-off to be a warm, honest reflection of what it means to utilize and enjoy the Club. Members already feel like it is their home away from home. This messaging empowers them to truly connect with the Club and own it while they are here. This voice engages each member personally, while attracting them to our communications with a wry sophistication.
Narrative
In the Heart Of It All, A Club With Heart.
At 241 Madison Street, at the very center of the sports and theatre district in Detroit, stands a magnificent 7-story clubhouse ready to greet its members. Here, in the heart of it all, a Club with heart. An athlete's heart, coursing with strength, endurance, and vitality. Creating an energy that in turn attracts others who possess great heart. What has set us apart over the years is that we are about more than our amenities and an impressive facade. We have become a legacy. And while we call an iconic landmark " home," we are truly about the family within. People connecting with a legendary city that has literally moved the world. And we are still moving people. Still focused on the heart. Meaningful connections between members that ignite passions for the pursuits that they love. Be it sports, culture, travel, or the social interactions enjoyed in small, intimate gatherings or large celebratory events, there is no better place to connect with heart than the DAC.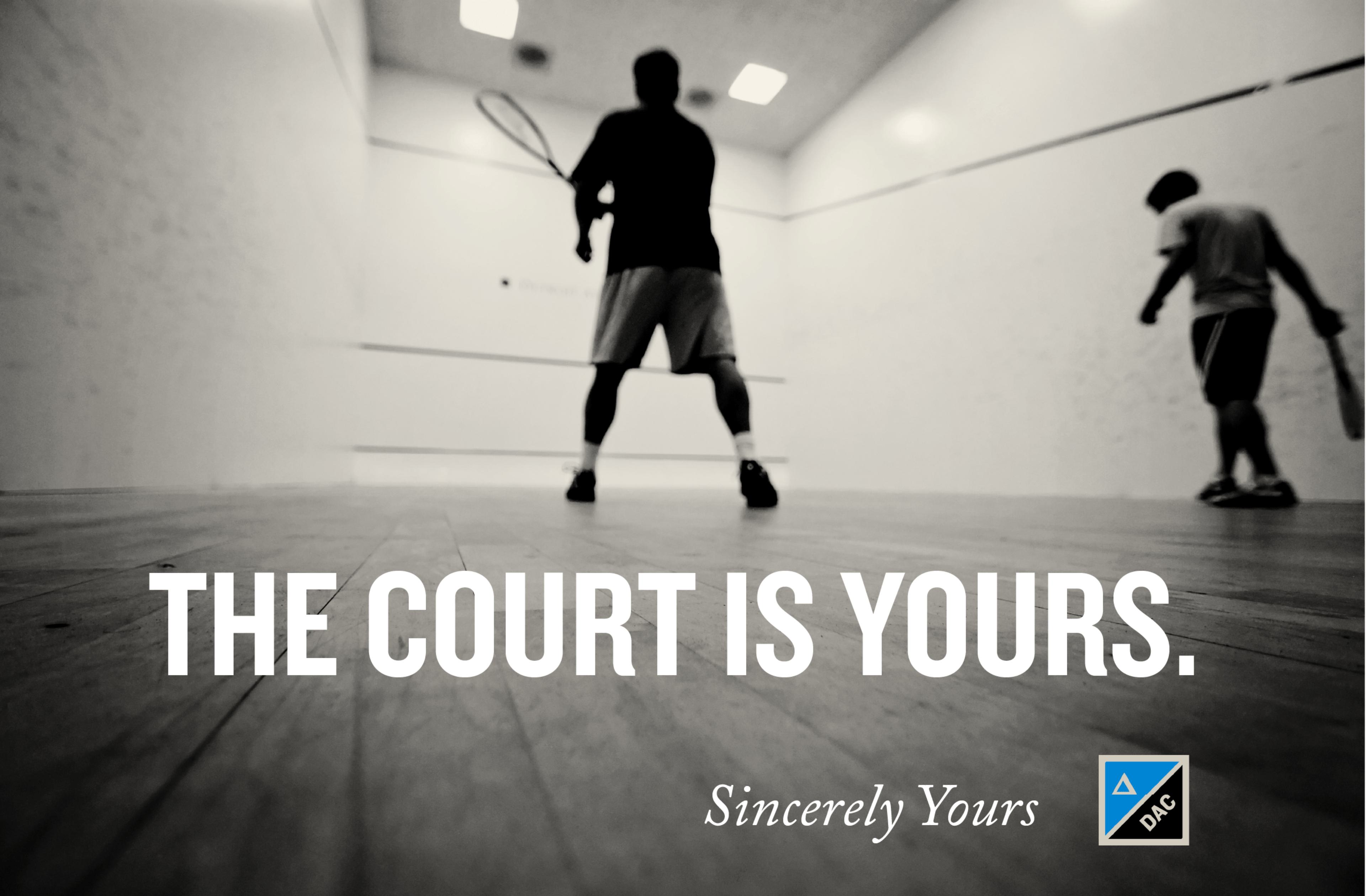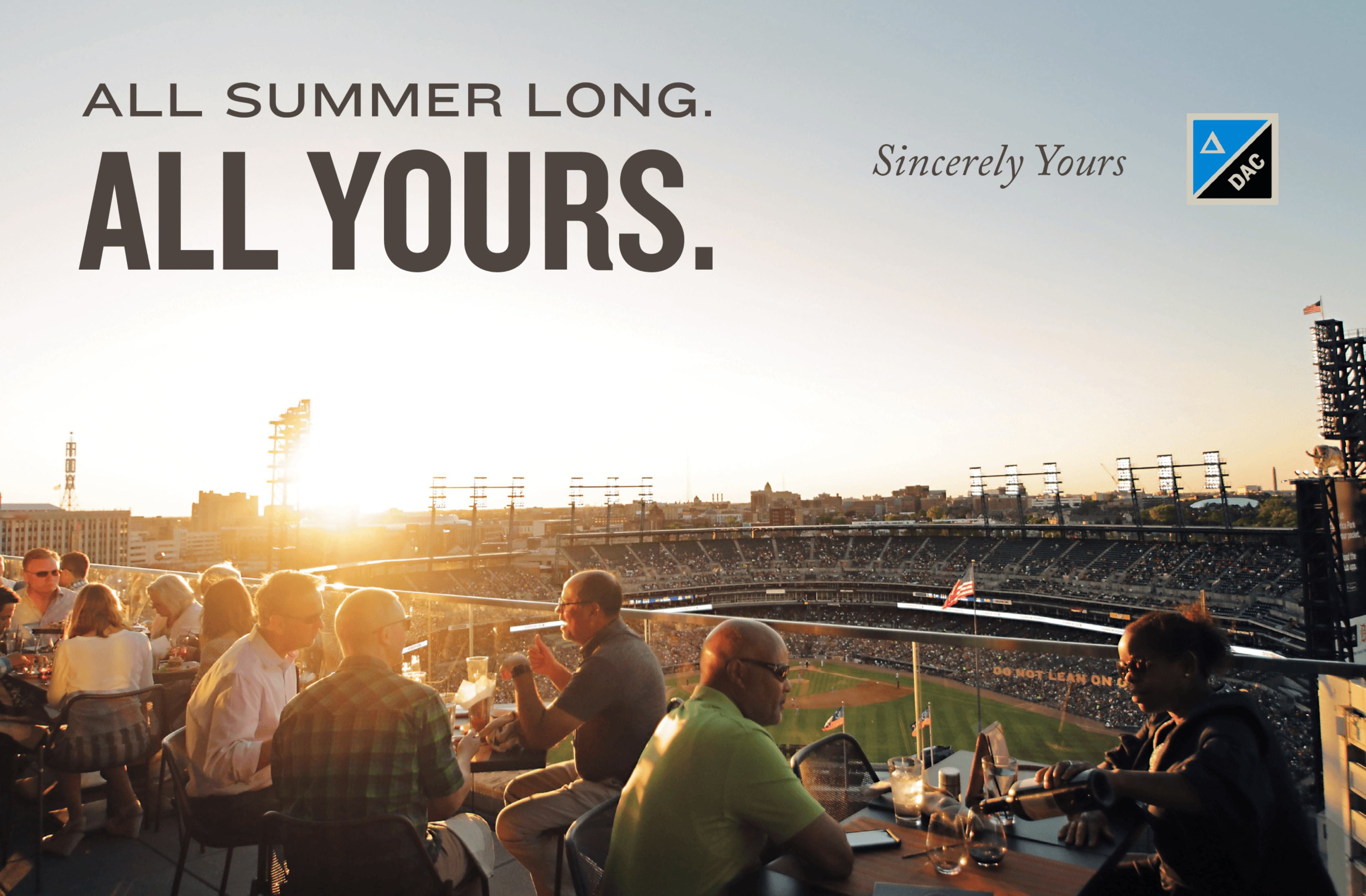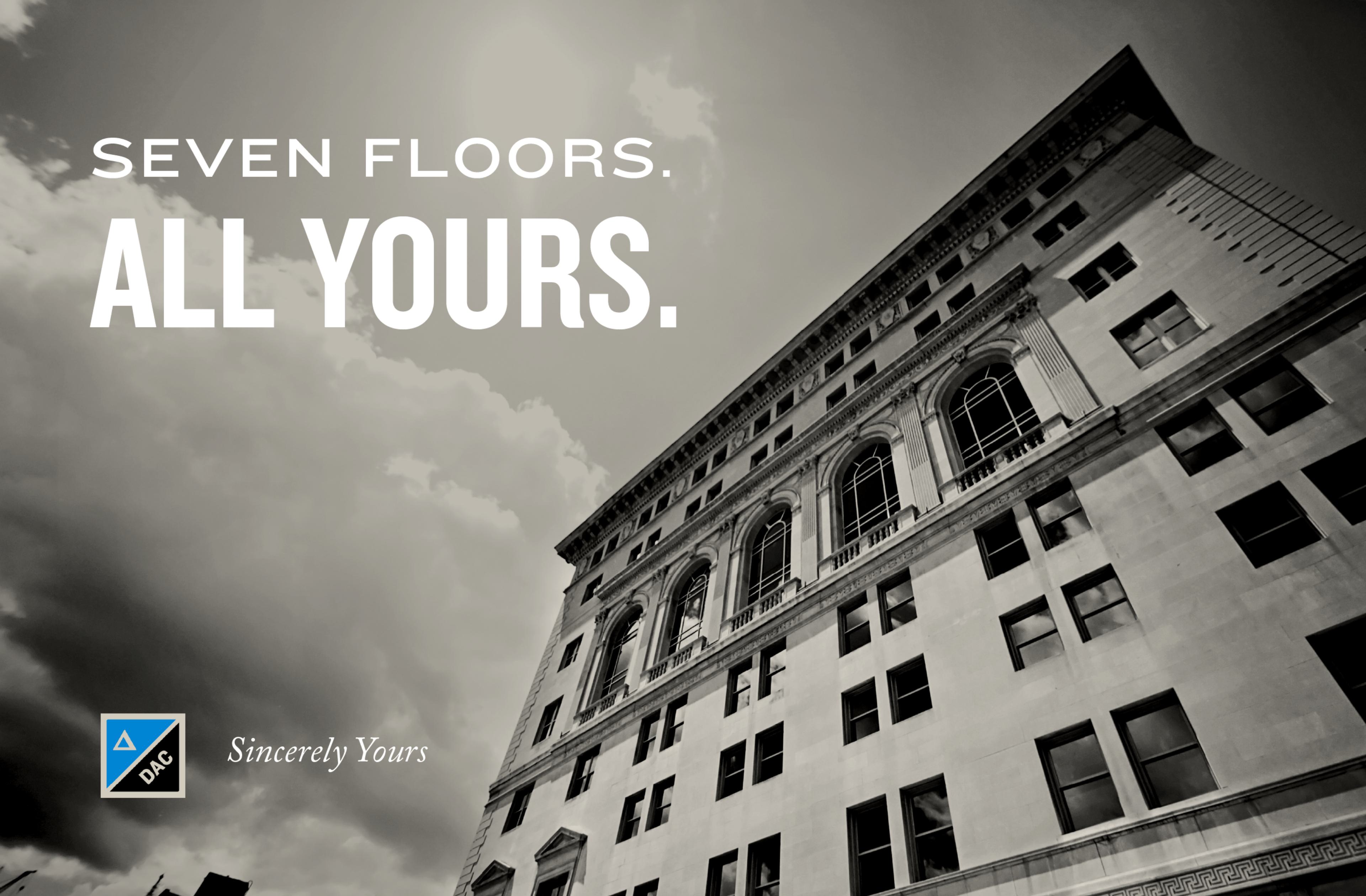 Focus On Design
Our team was responsible for designing many marks at the DAC. Our first assignment, was the the Club brandmark itself. Designing for a 100-year-old icon requires respect for what has been and what will be, as the DAC clearly has longevity. Delving into the archives, we found the Club's original triangle icon from the 1920's that we were inspired to revive. After some reworking, we established the main DAC brandmark and set about telling the story of the brand by creating a full identity system.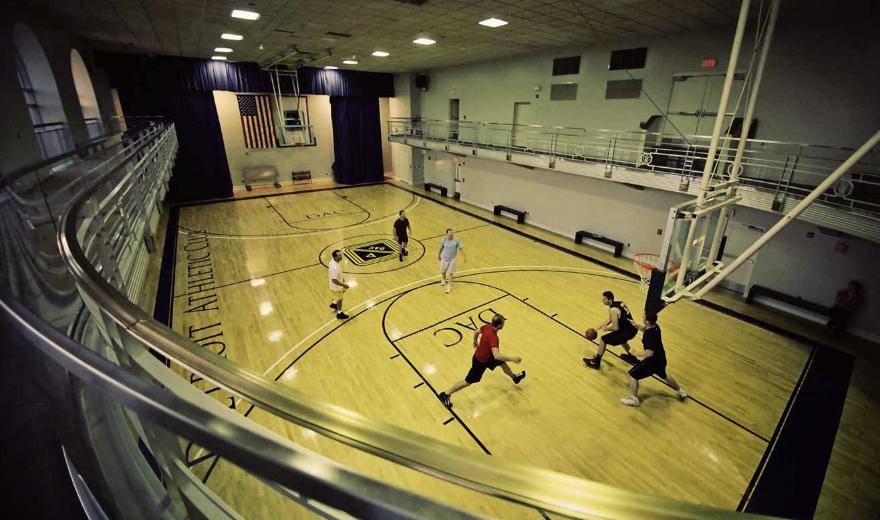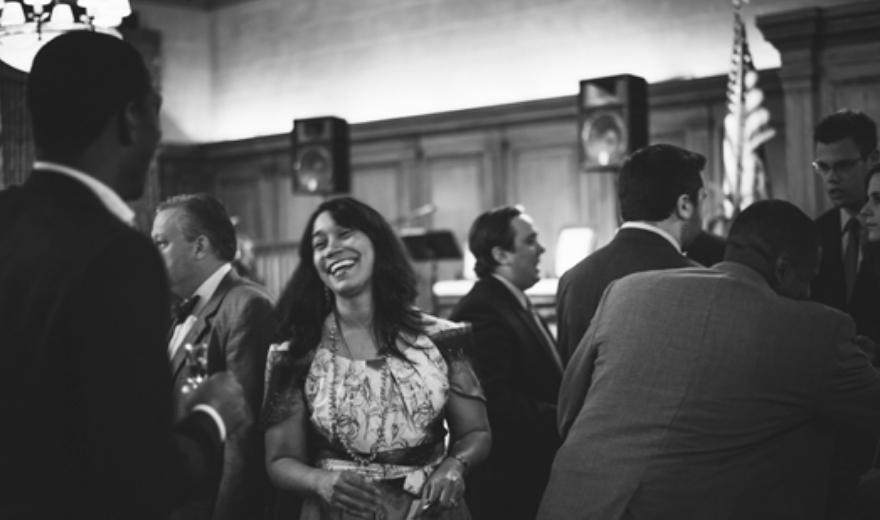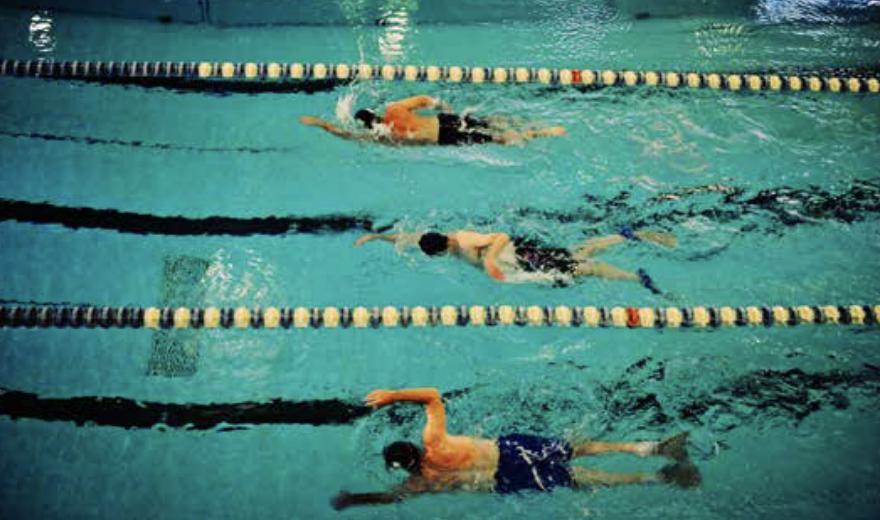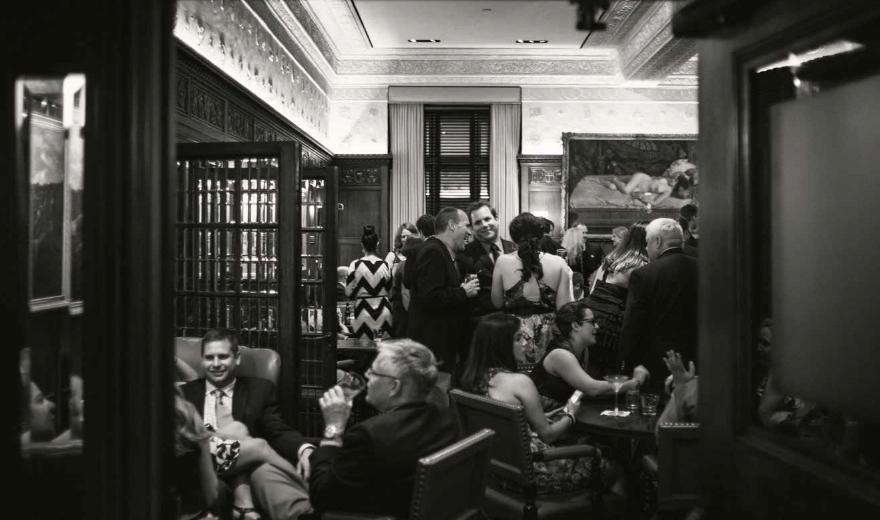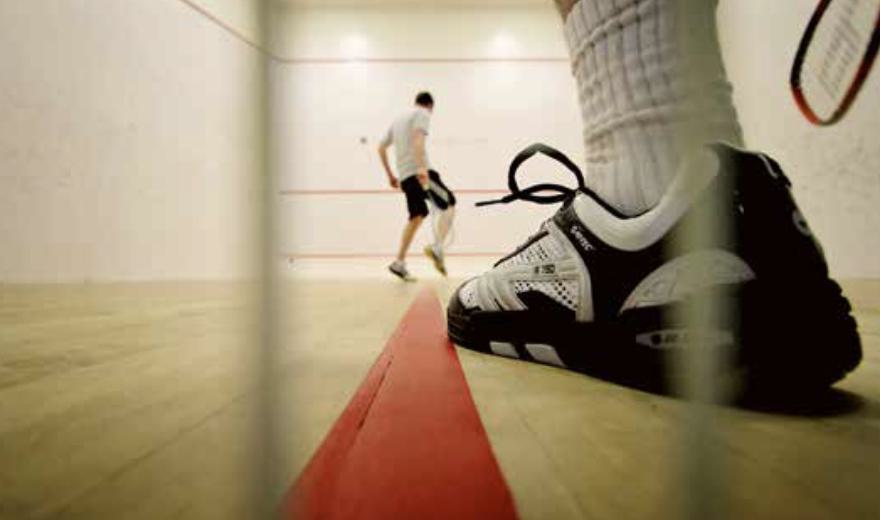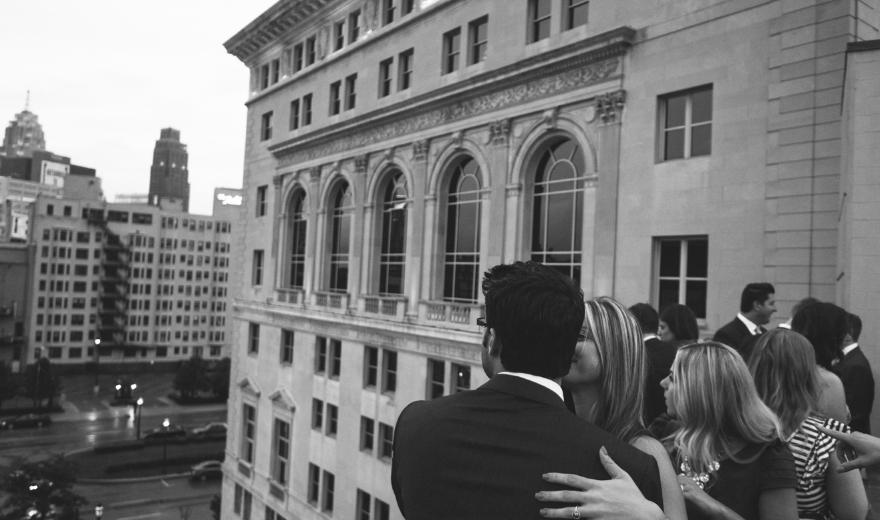 As we evolved the visual identity, images of the DAC moved away from shots of amenities and empty rooms to a focus on members, friendships and celebrations. Photography captures the atmosphere and warmth of this legendary club, keeping everyone inspired to be a part of it. "Meaningful Connections" came through with group shots and family gatherings in their "home away from home," paying off the brand idea of "Sincerely Yours."
A core objective in evolving the DAC's brand was to attract and retain members. After branding the Club, we designed one of the most successful membership recruitment campaigns in DAC history. Warm graphics, intentionally engaging layouts, welcoming copy were deployed across 20 different digital and analogue applications united by a common strategy. Initial recruitment goals of 100 new members were exceeded; 400 new members and a 1-year waiting list were generated.
One of the first deliverables was to produce a 46-page brand book that we could share with current and new members that could showcase the Club's new identity. Where previous communications had focused on services, this was a shift to personal experiences and the community created by being a part of the club.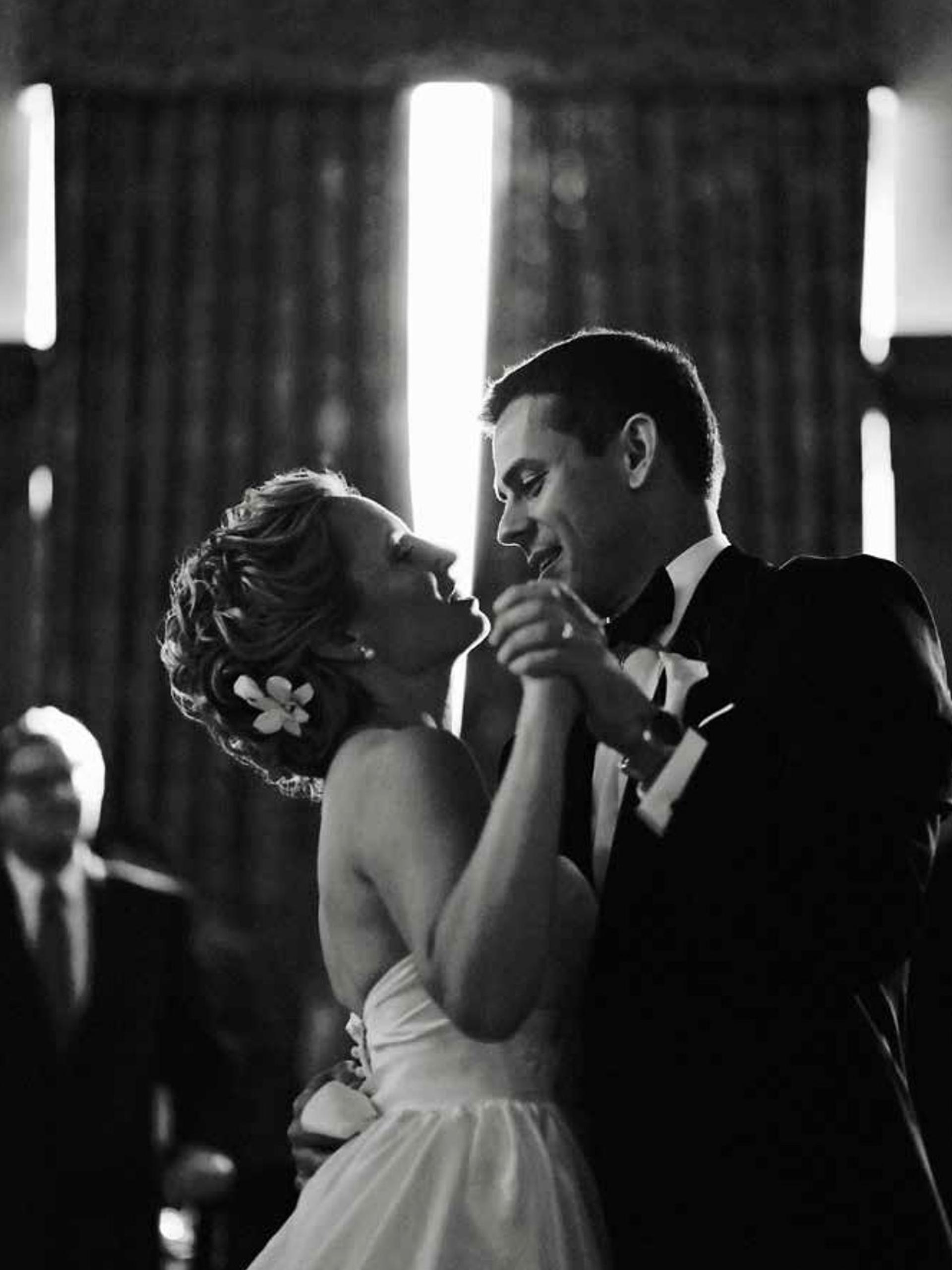 We Value What's Best In Life.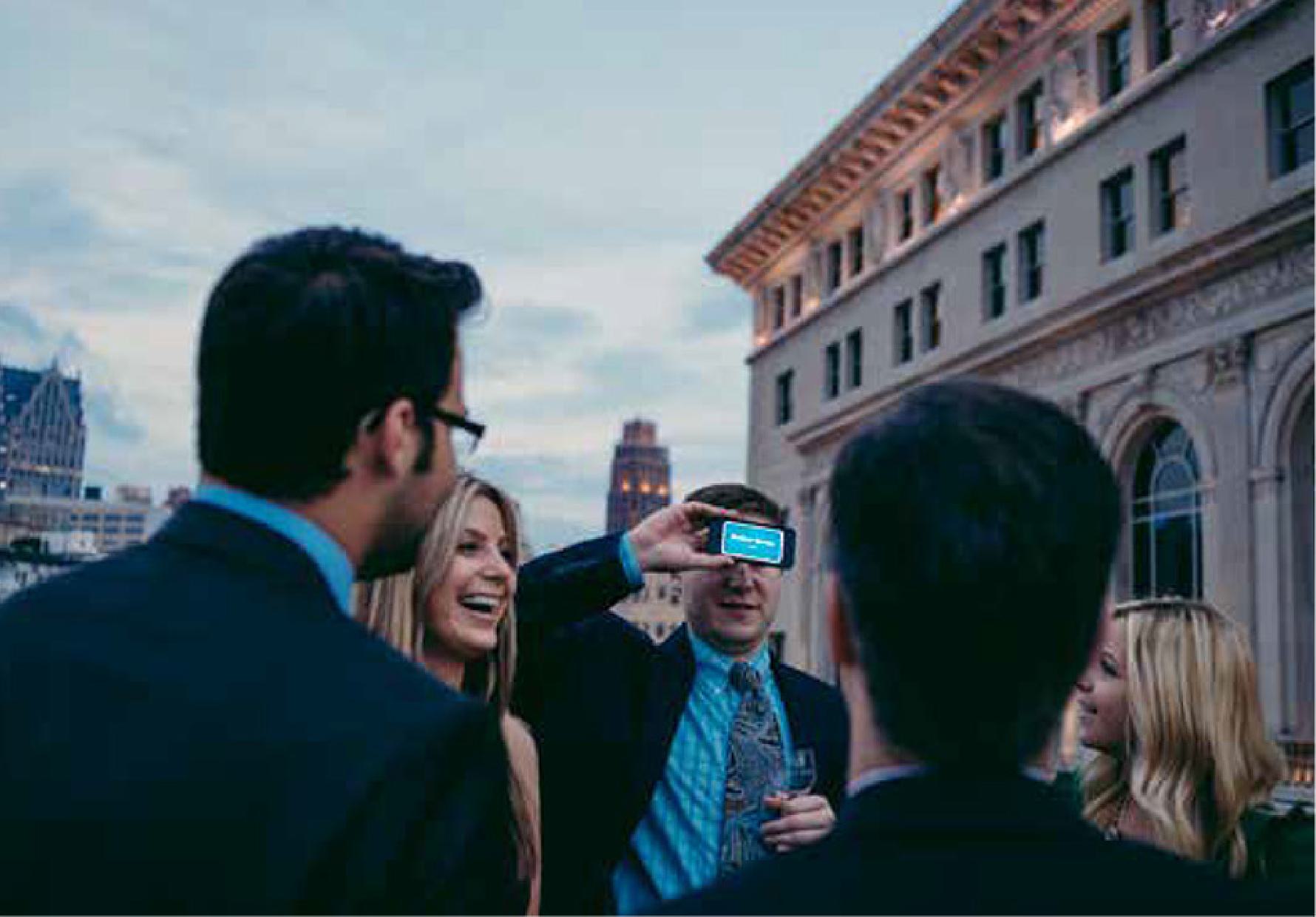 Members Recruiting Members
Great brand stewardship requires consistency across all audiences – from current members to leadership to the greater staff. Our team explored ways to engage and inspire everyone connected to the Club with messaging ideas that reinforced pride in the Club and a desire to grow membership, developing collateral that could be shared across social, email and print channels, encouraging members to share their club experiences and refer friends for club membership. As a non-profit, the Club could not advertise for new members. So, the next membership communication came through social media, newsletters, and emails to rally members to refer a friend.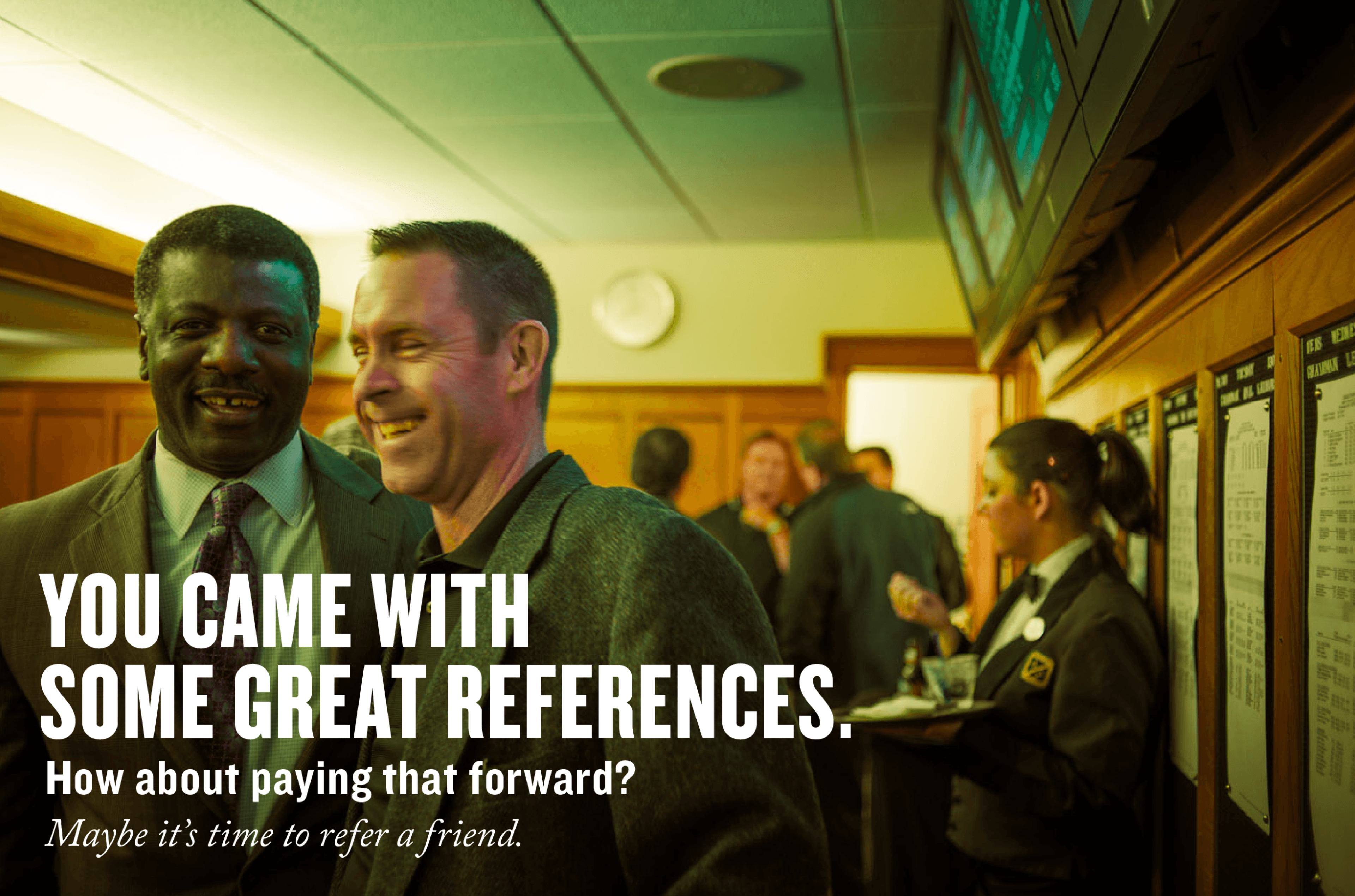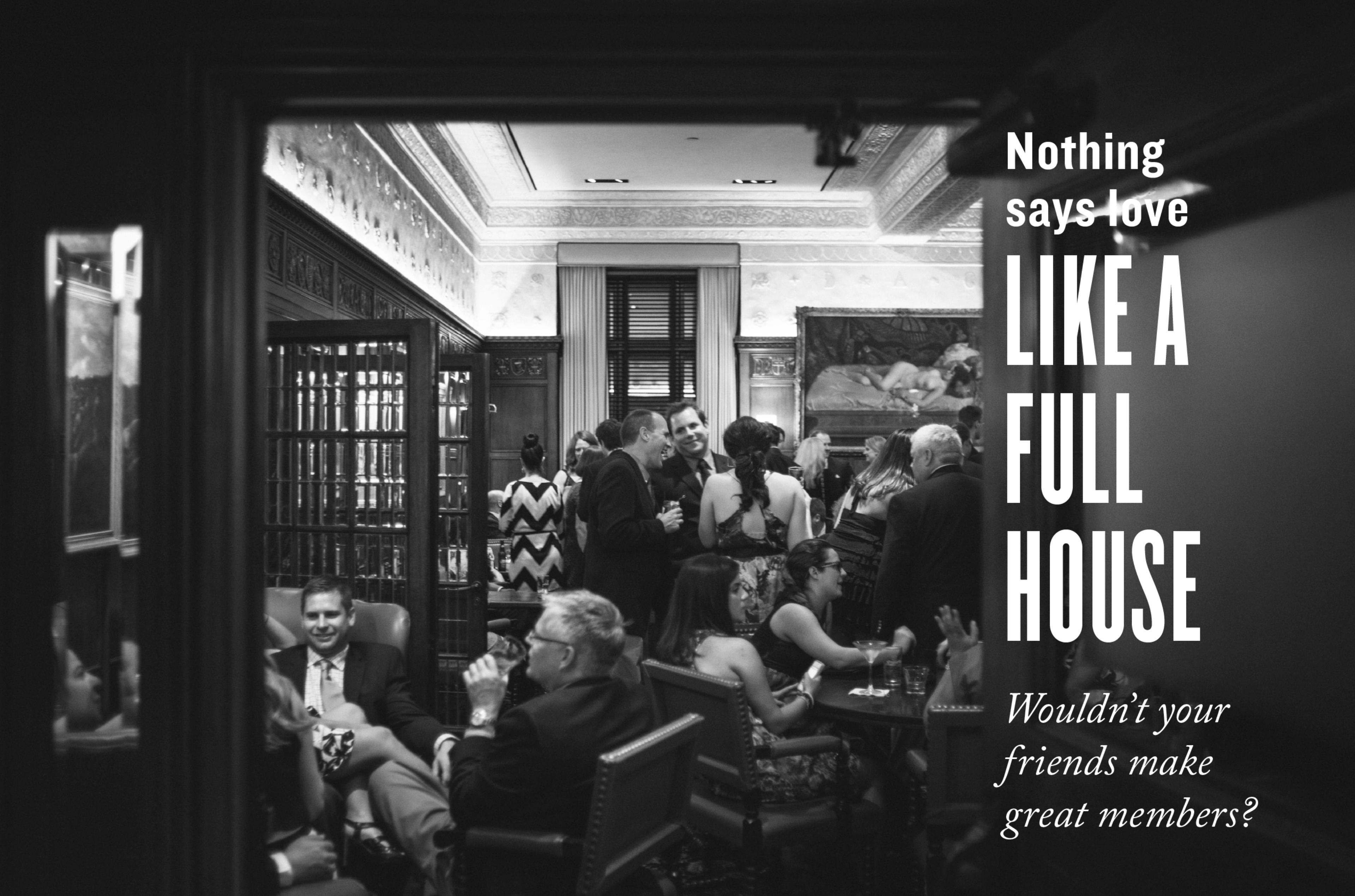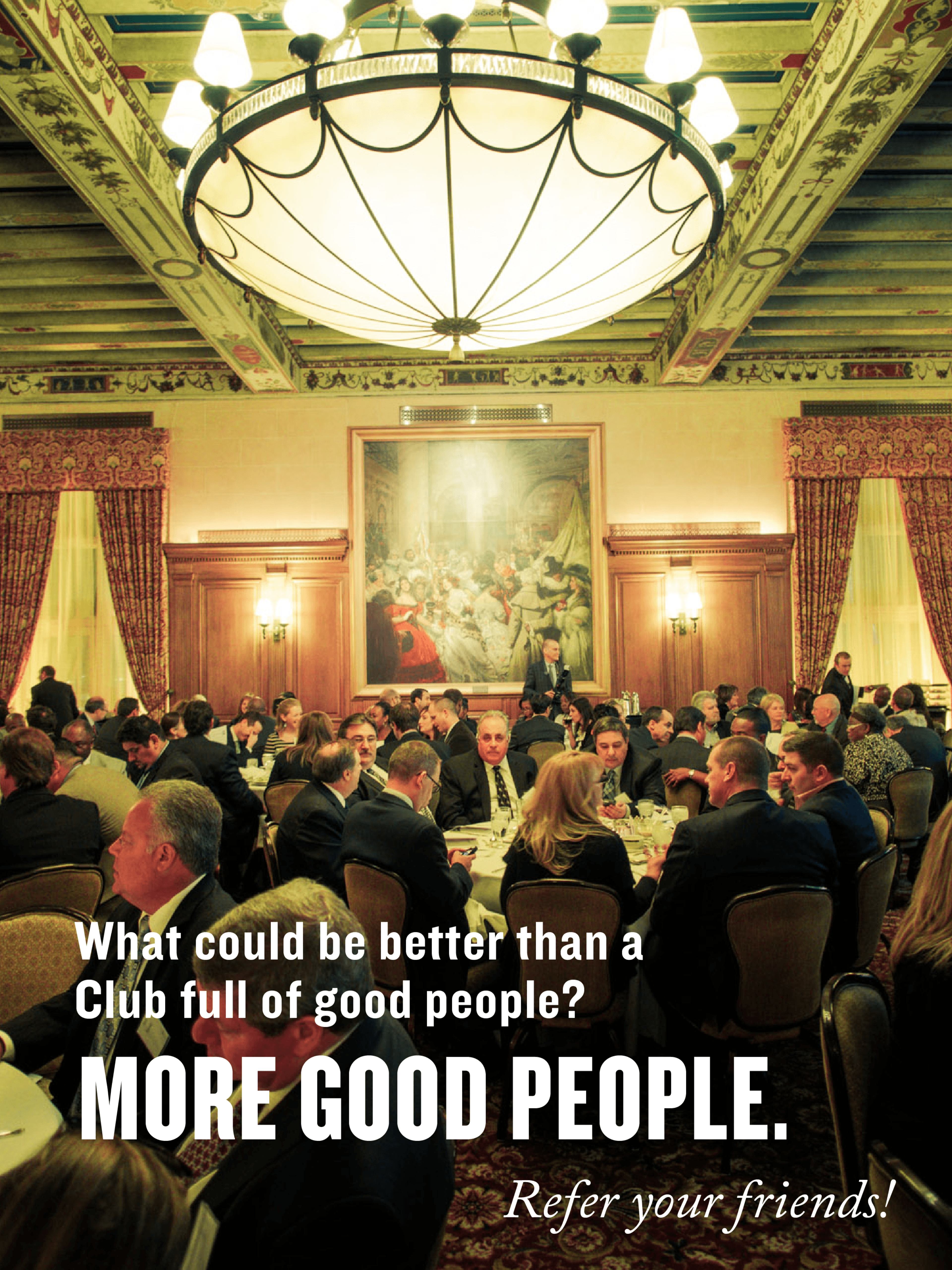 Building On Success
The new membership campaign was an unmitigated success. The revenues generated were allocated into improving the club. With a new infusion of cash and enthusiasm, the club would set about developing the 7th floor, a rooftop restaurant and communal space, and renovating each of the Club restaurants and conference rooms – all of which required rebranding for a cohesive brand look and feel.
The Detroit Athletic Club operates eight food and beverage offerings, ranging from fine dining to casual eateries to 'grab and go.' With an objective to develop distinct identities for each, DAC leadership engaged our studio to develop a collection of unique, yet complimentary brands to establish it as a leading culinary destination amongst private clubs. Driven by a clear, individualized strategy for each, we designed everything—from the brandmarks to menu formats and from barware to the signature china—constantly reinforcing the brand and its standards for excellence.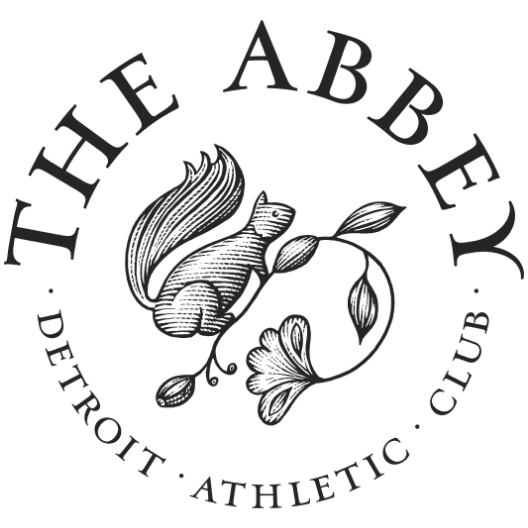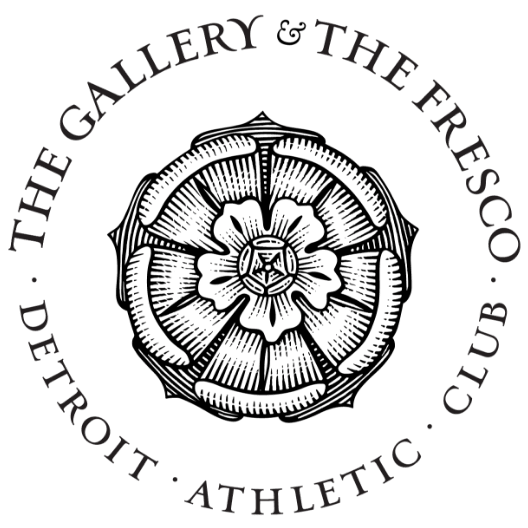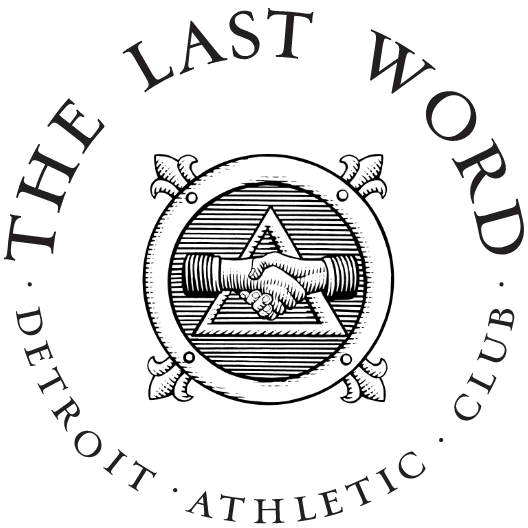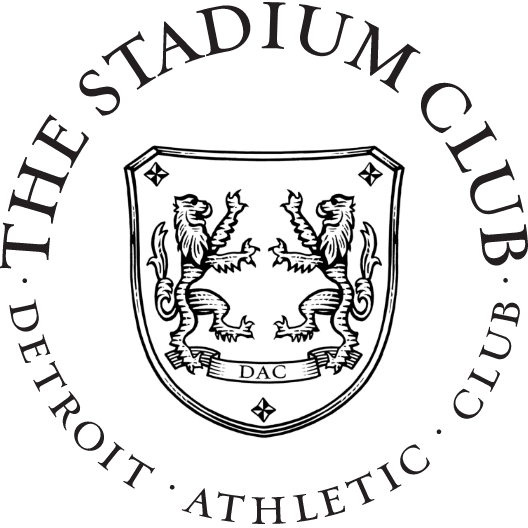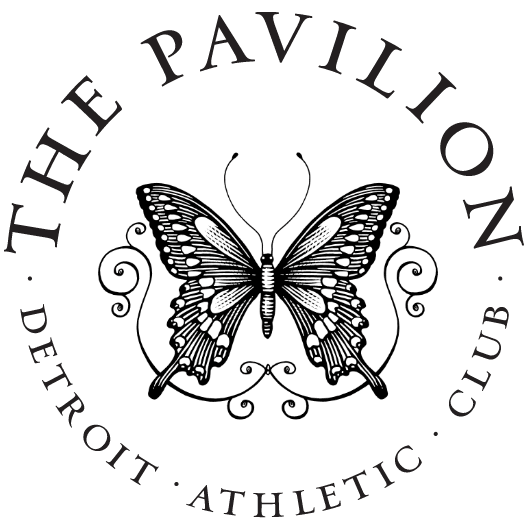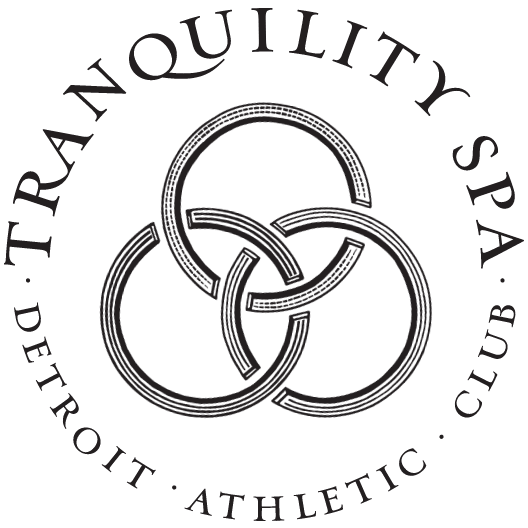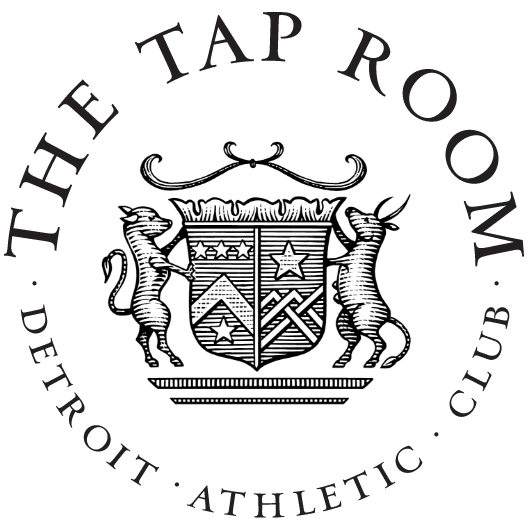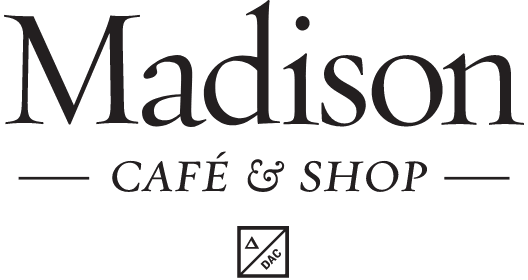 Design language was informed by emblems and icons; through emblems and icons, each place could have its own identity and personality that could meet the moods of DAC patrons. While the archives yielded the original triangle emblem for the Club brandmark, the squirrel emblem of the Abbey was discovered in the first floor woodwork. Each area's icons drew from cues in its history and surroundings. While there is a synergy between the marks, each restaurant had its own fonts, colors and expressions to create individuality and interest for its patrons.
Rebranding The Abbey
As architects and designers peeled away decades of nostalgia and layers, our vision for the Abbey's design language became clear. While the interior designers were preserving tradition and even the original tile work, it was our job to balance heritage with modernity. With a horseshoe bar, bowling alley and sitting areas in one connected space, it was important to create a more relaxed, approachable visual and verbal language. With brand elements in place, our team developed collateral as well as roll-out messaging to be used in press releases and on social media.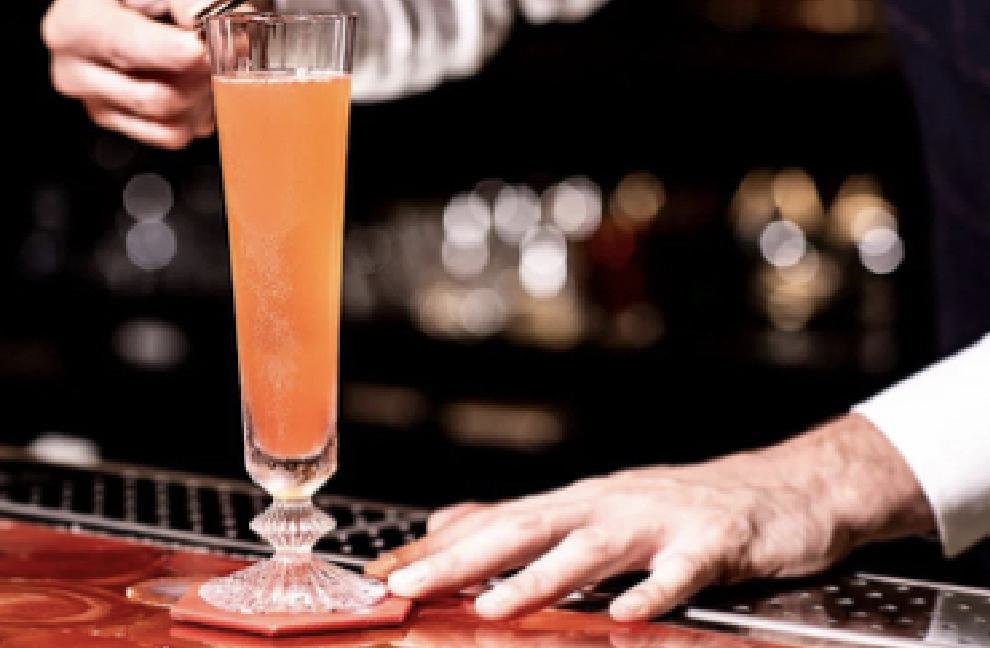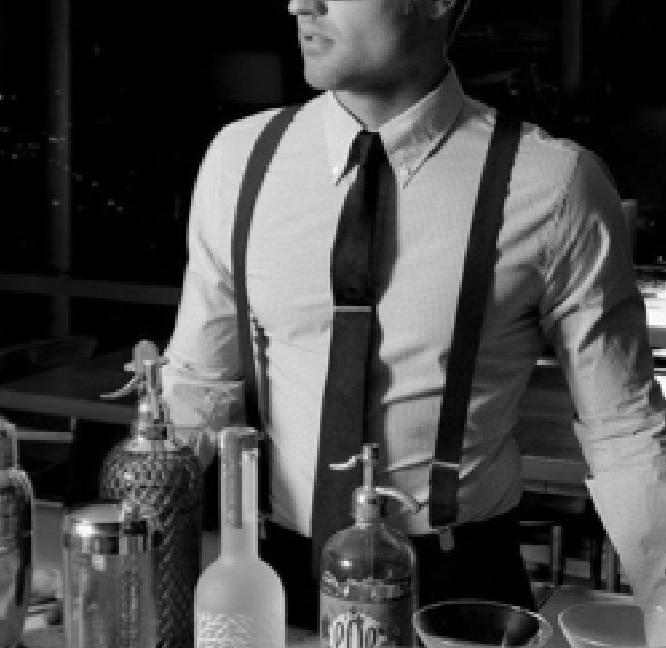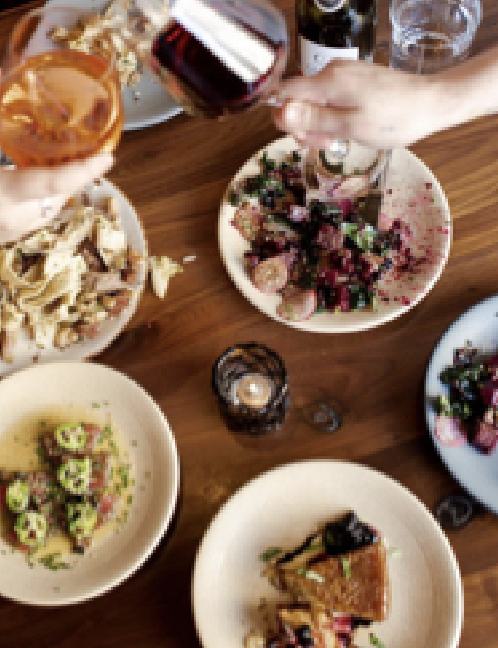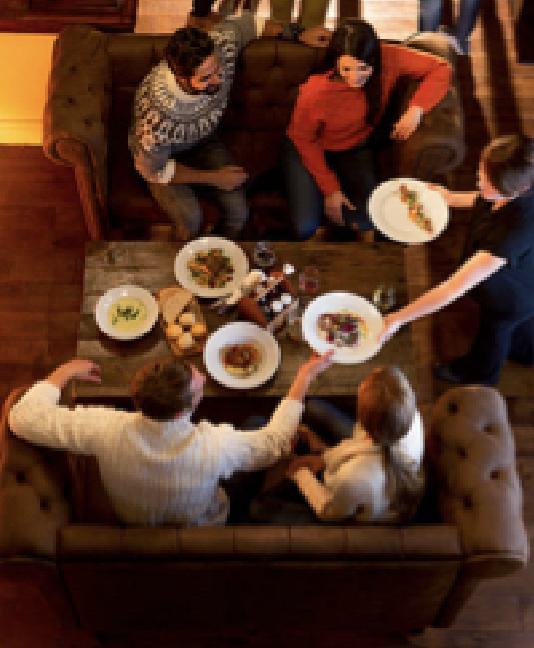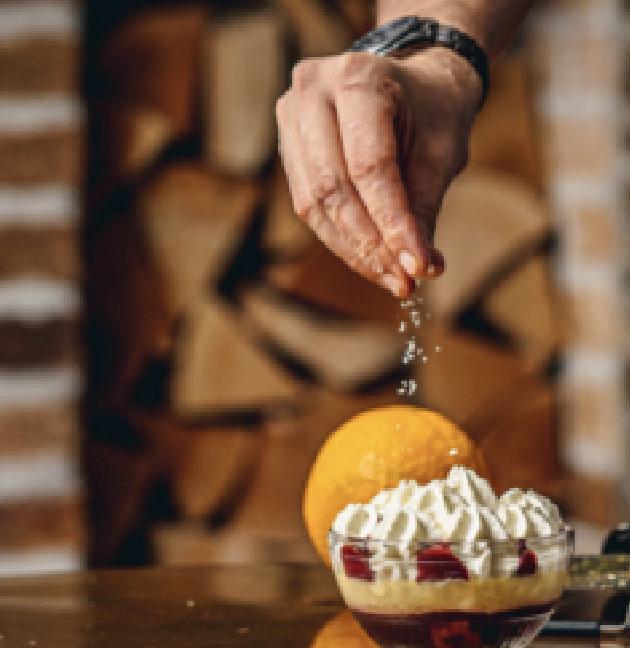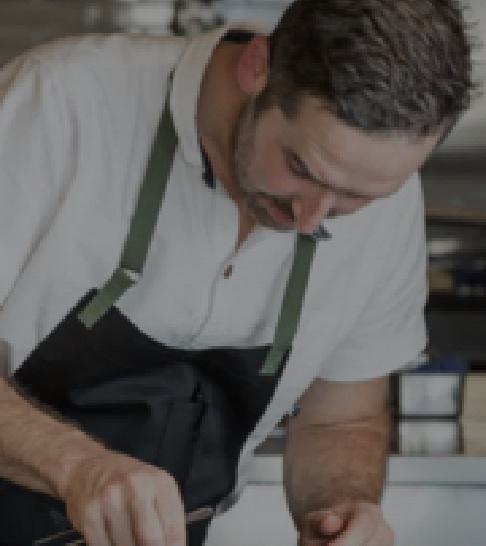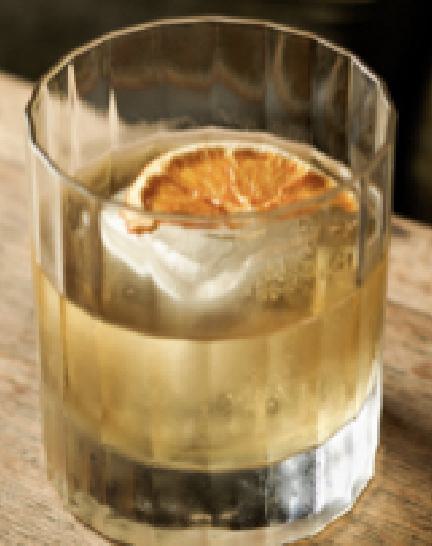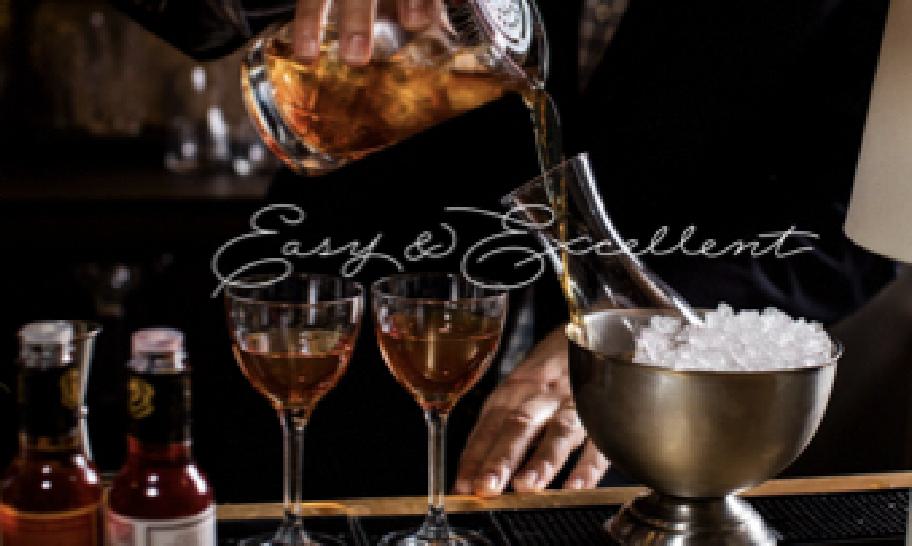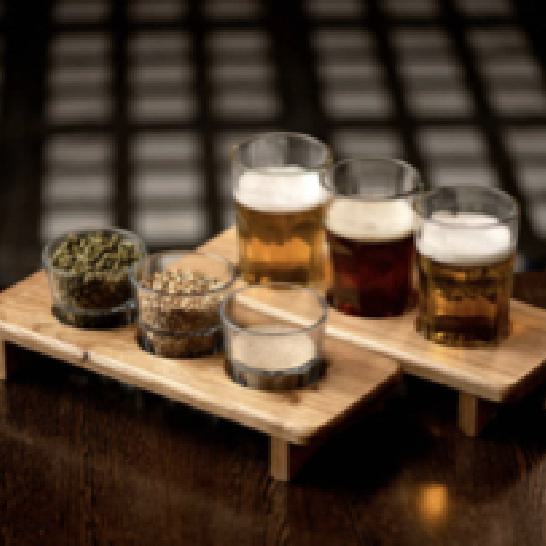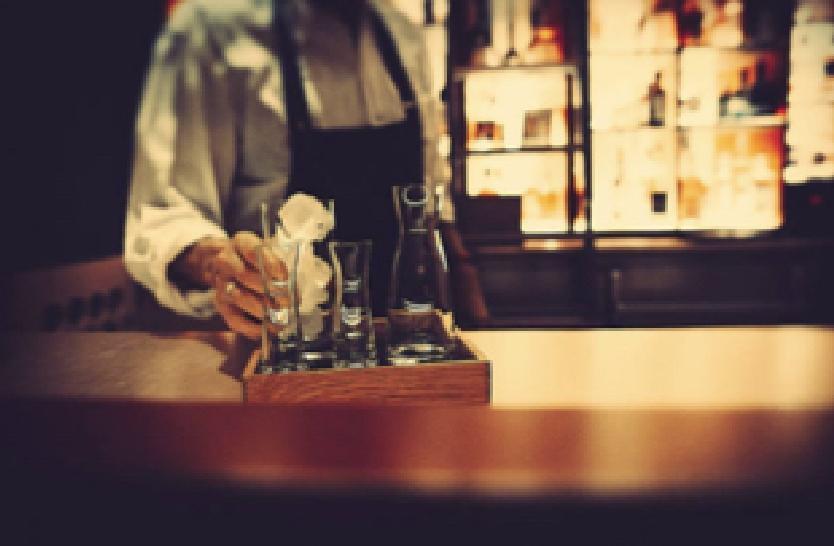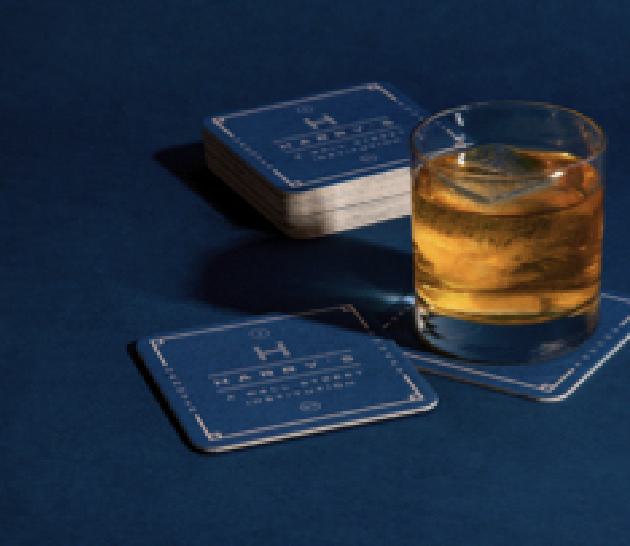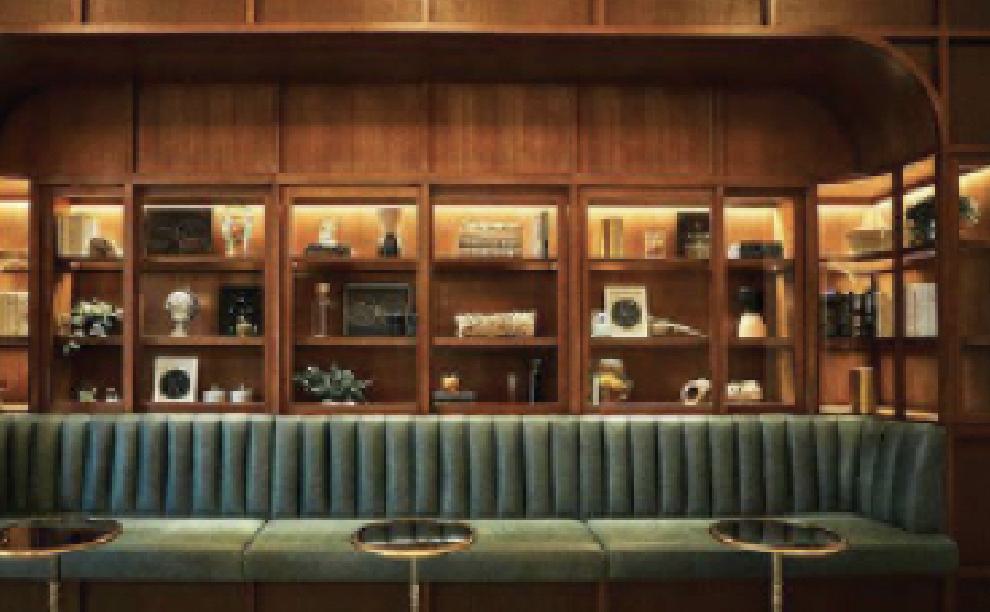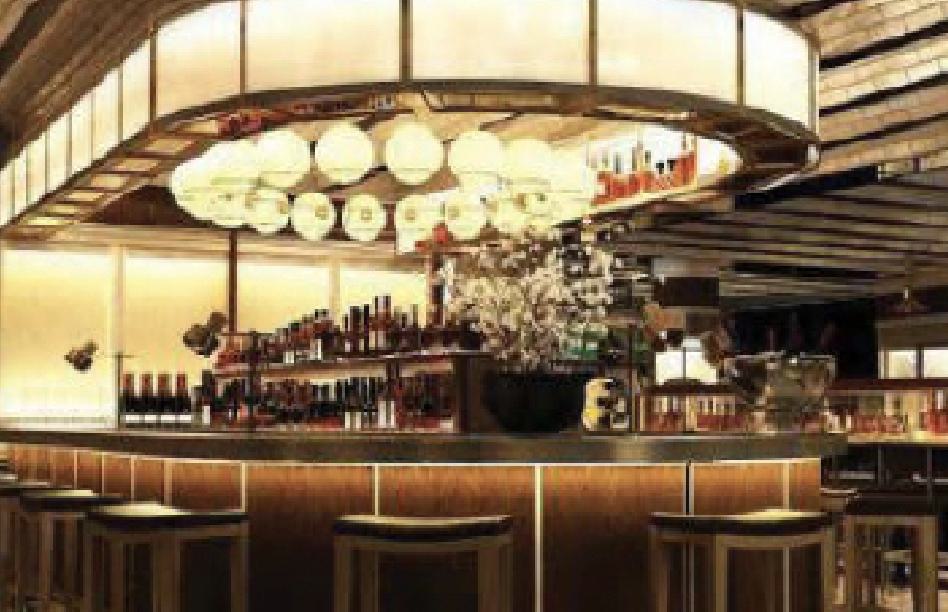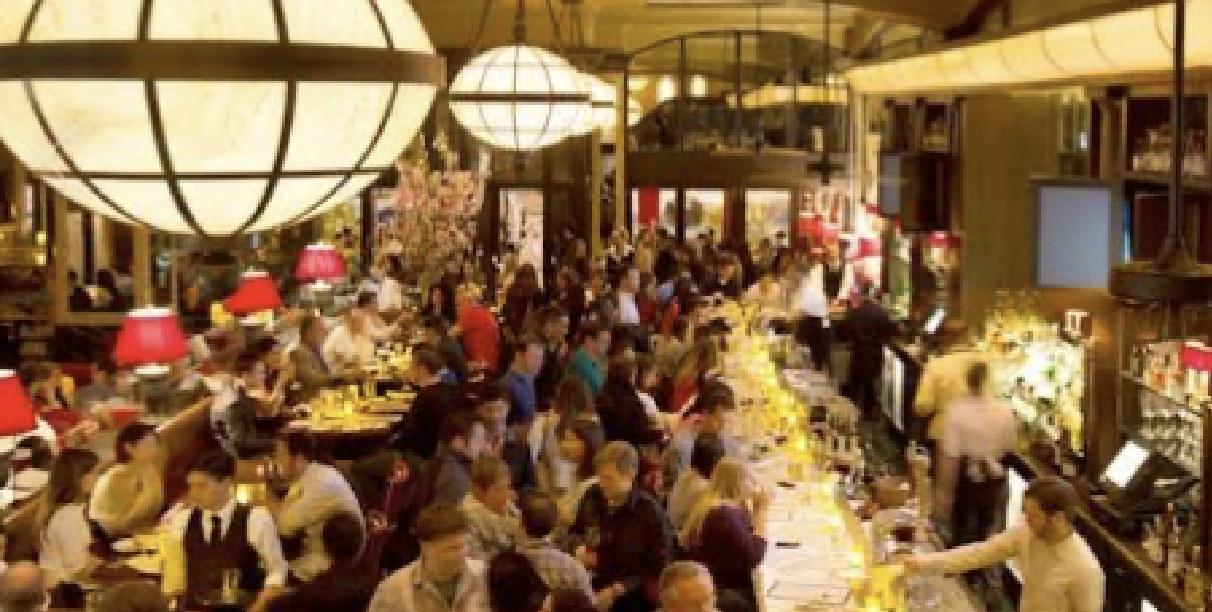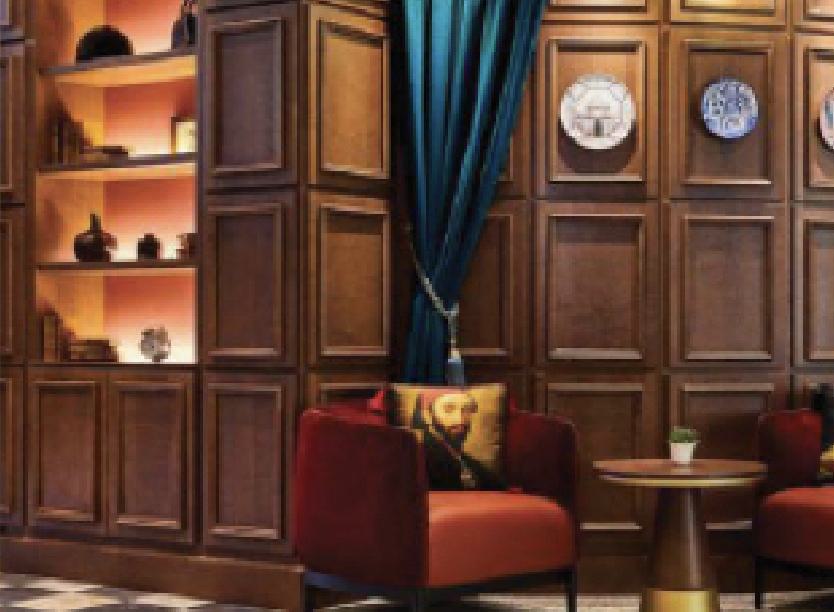 Narrative
Join us at The Abbey—the DAC destination for great food and good fun. Our lanes are humming with action, while groups gather round our classic horseshoe bar to watch and catch up with friends. Informal and relaxed, it's a great place to meet, mingle and enjoy cocktails and imaginative fare. All are welcome. The Abbey is the place to be at the DAC.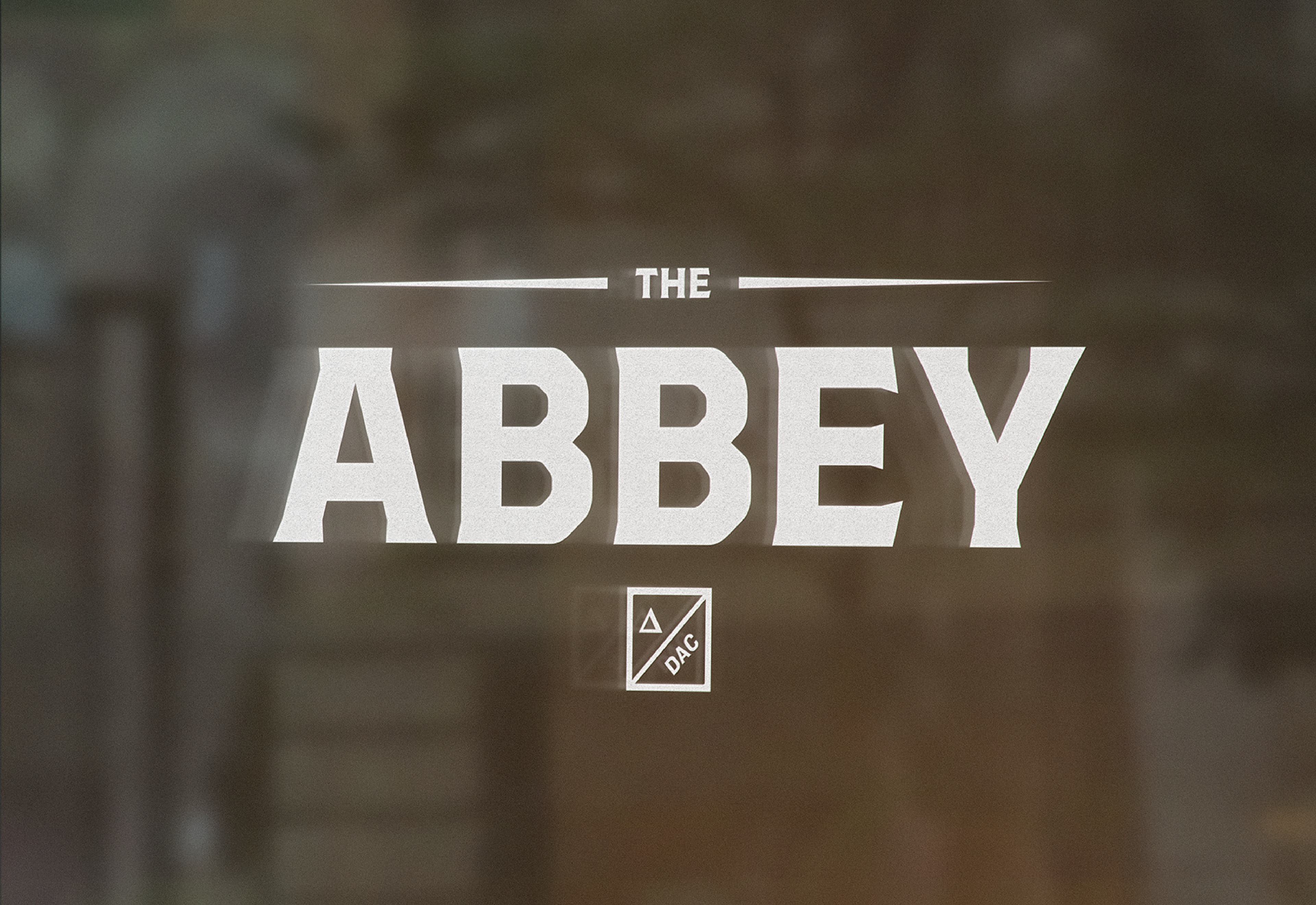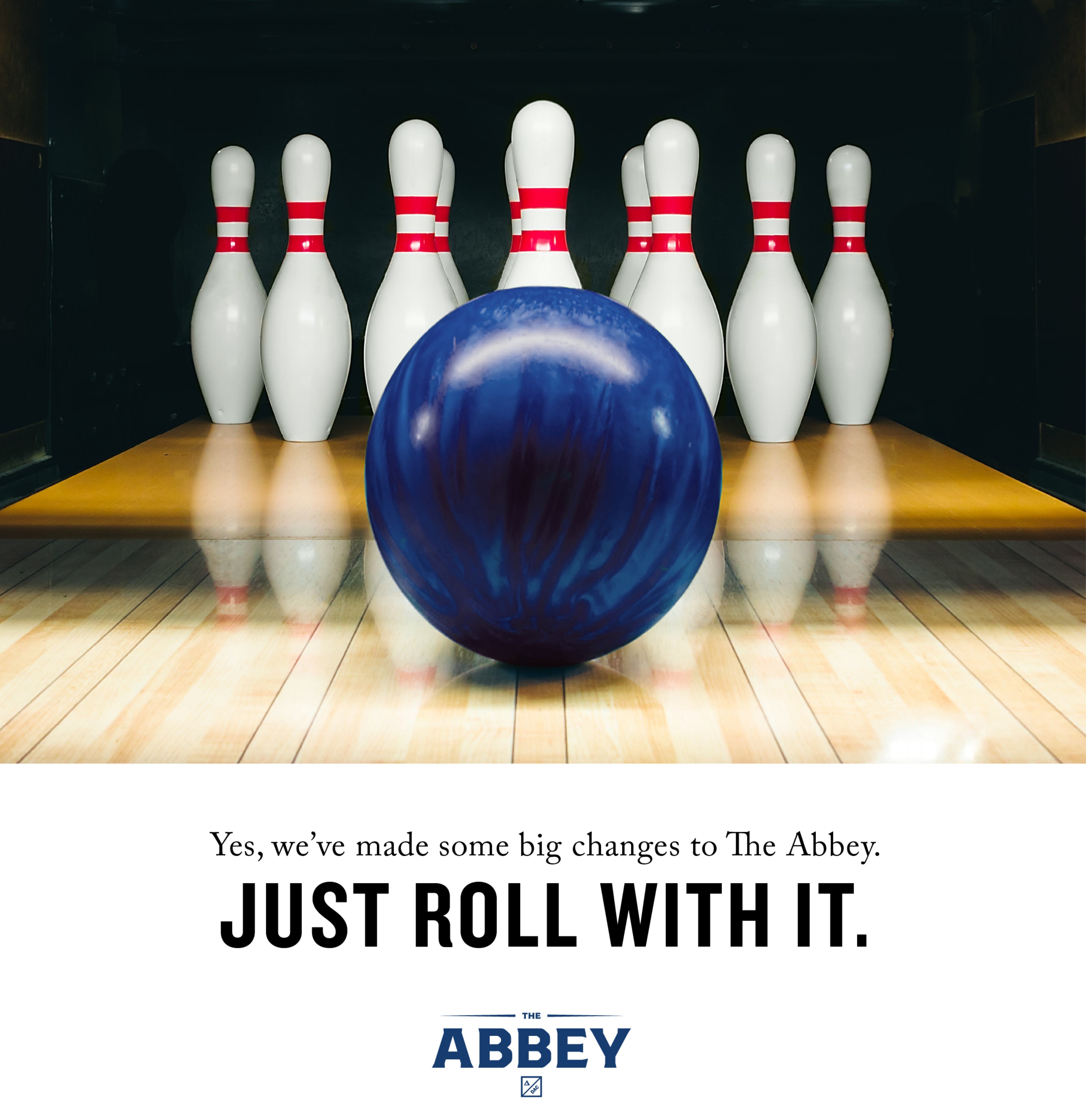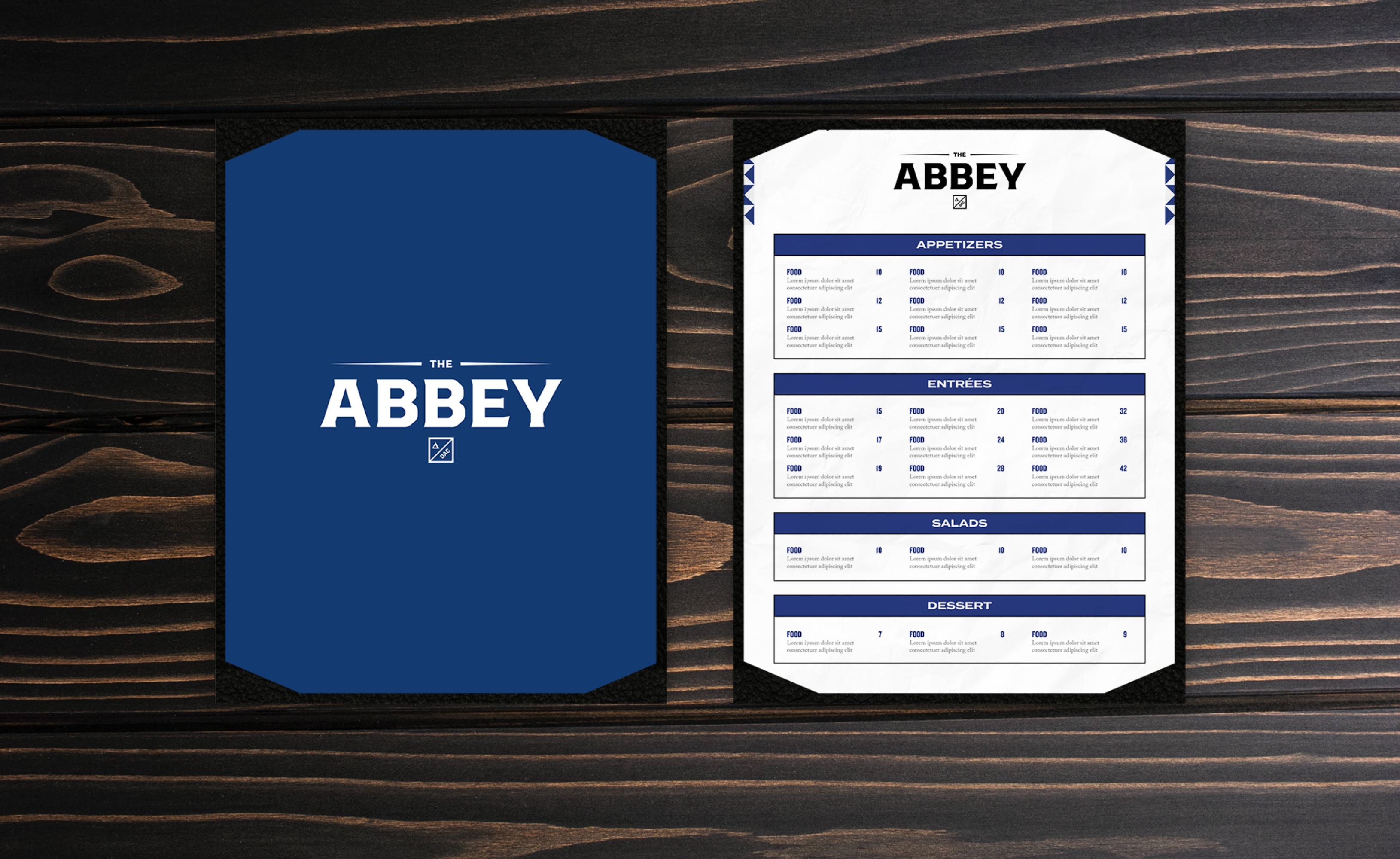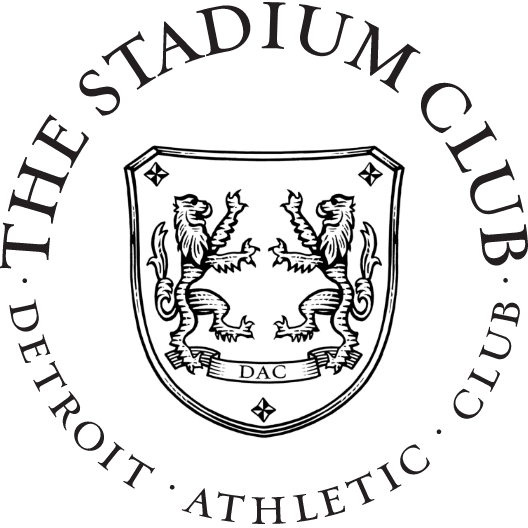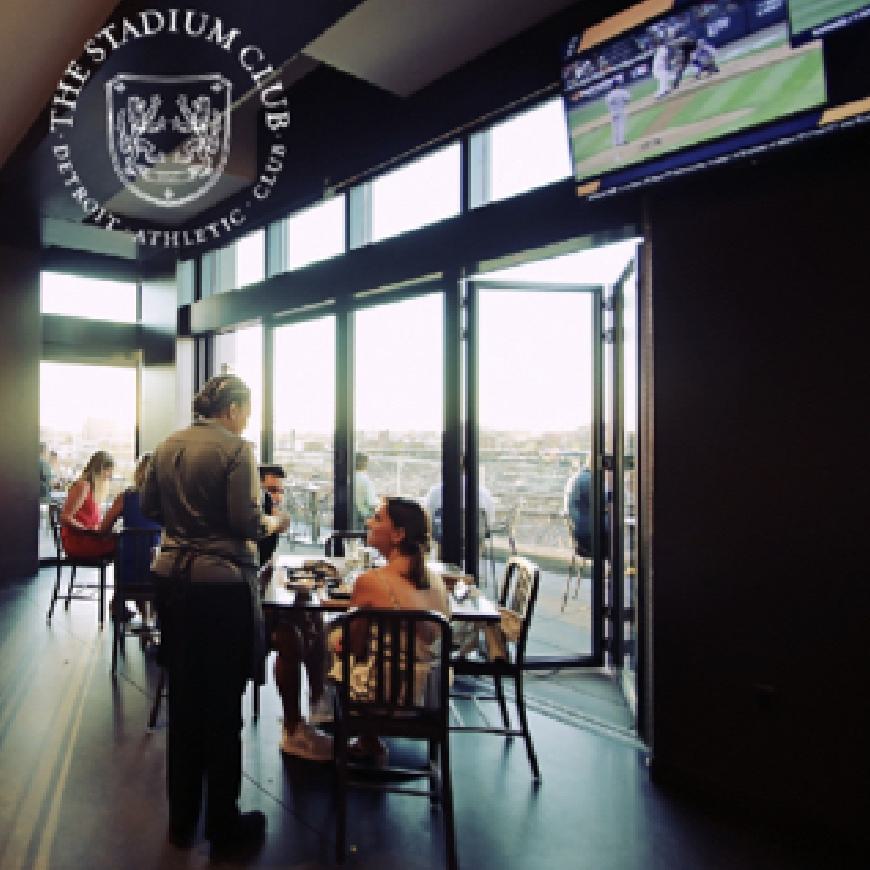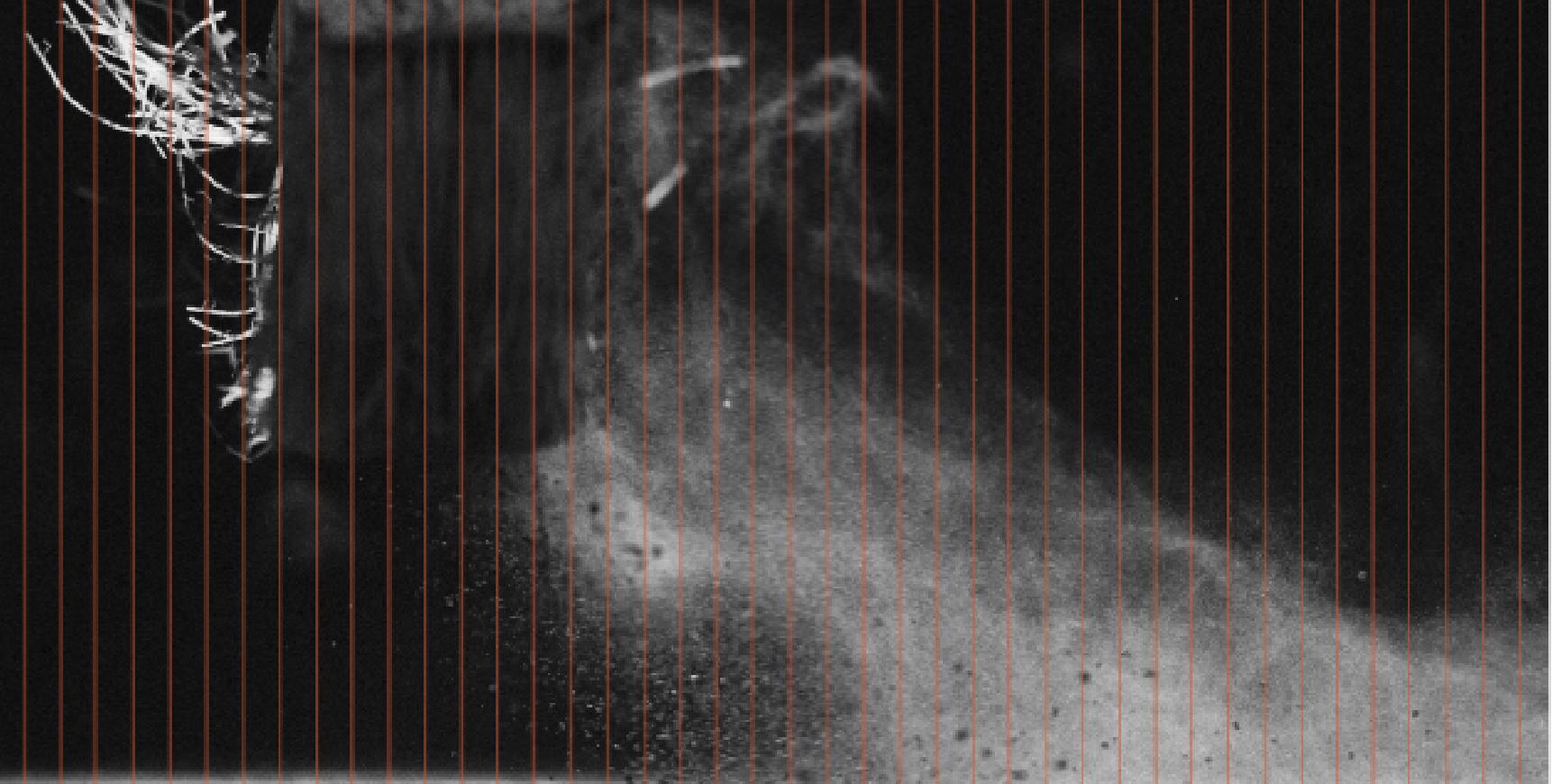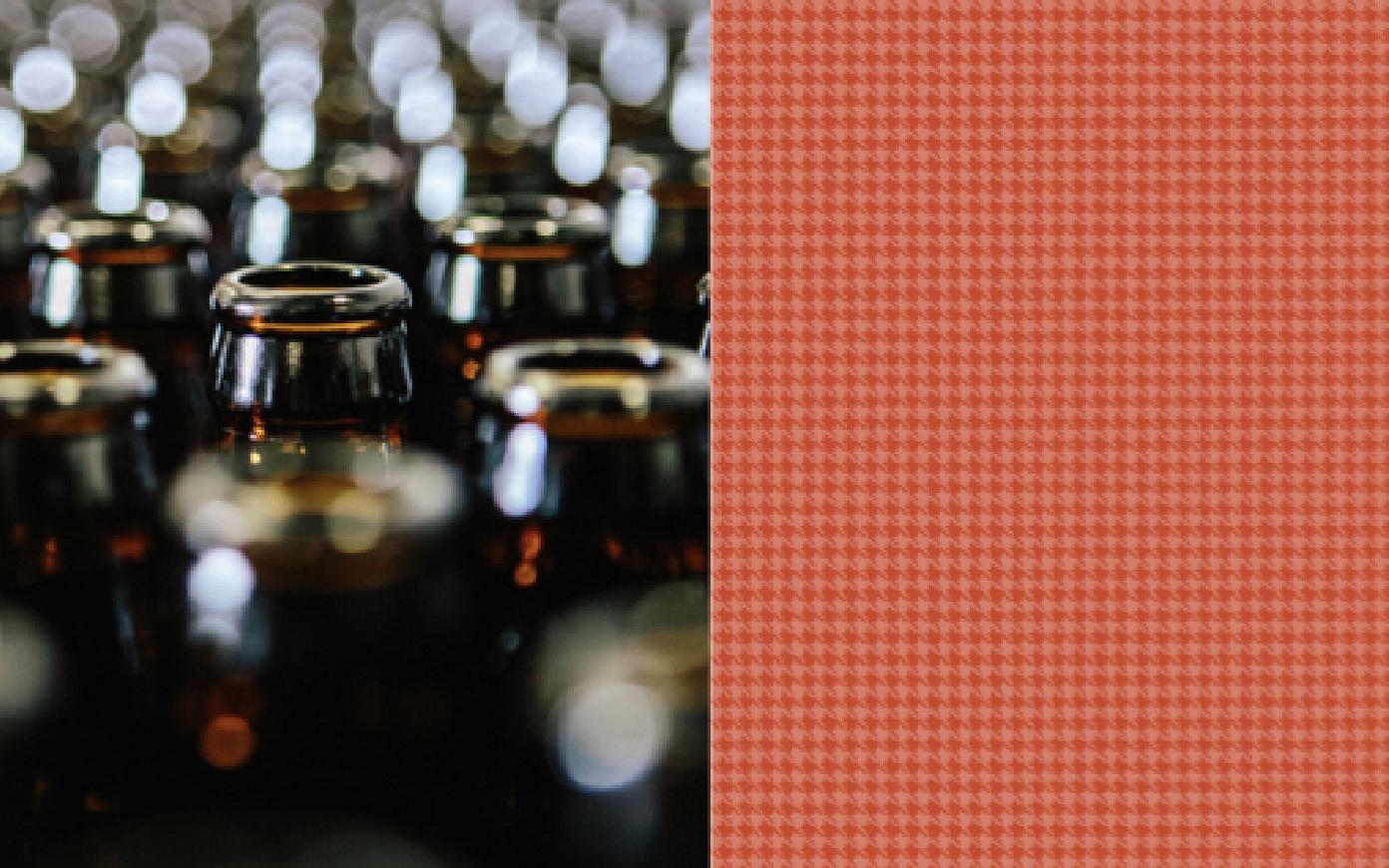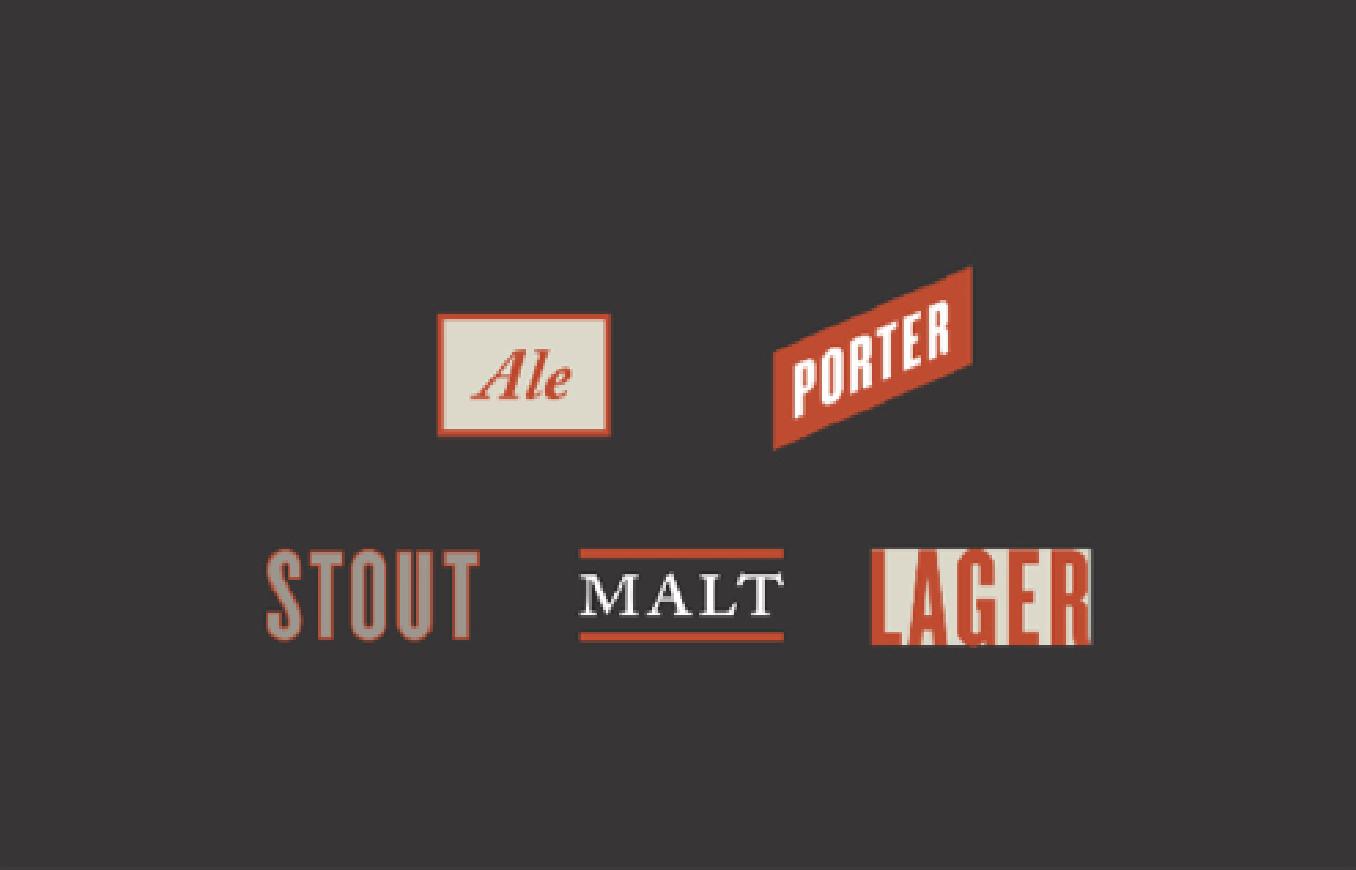 The Stadium Club
Modern, big and iconic, The Stadium Club is a new addition to the Detroit Athletic Club's historic structure. Overlooking Comerica Park, Ford Field and Little Caesars Arena, this space invites networking and entertaining. This is an active atmosphere anytime, where members can go to be a part of 'what's happening' in the city. Inspired by this iconic location, the juxtaposition of old and new, and the opportunities for organic interactions between members, our team developed a design language that was assertive, bold and optimistic, encouraging members to engage with each other and the action that surrounds them.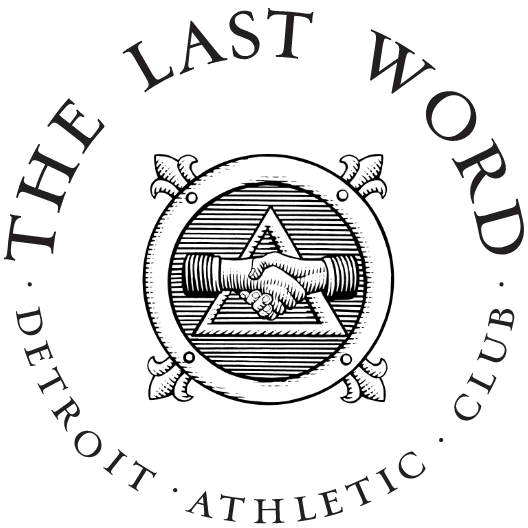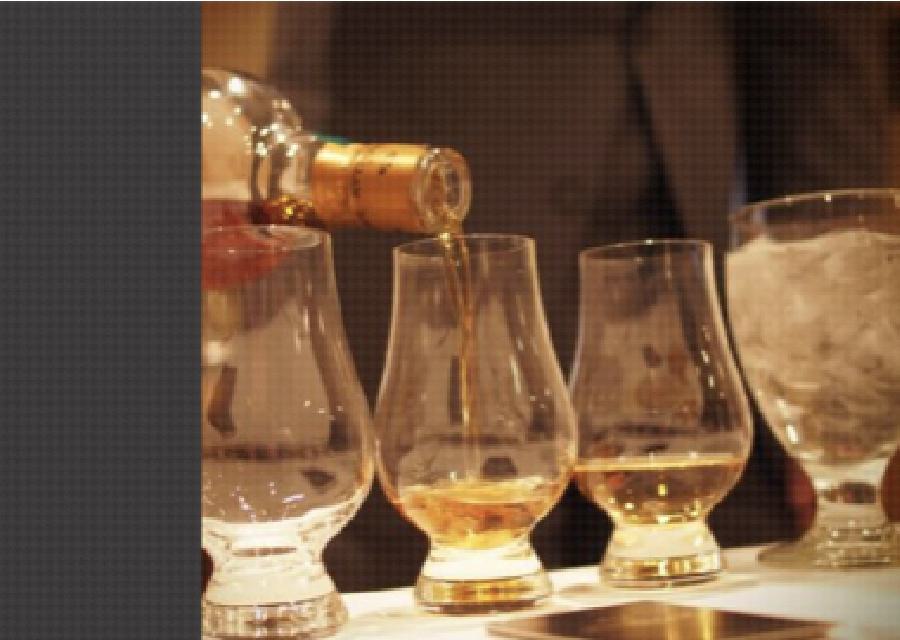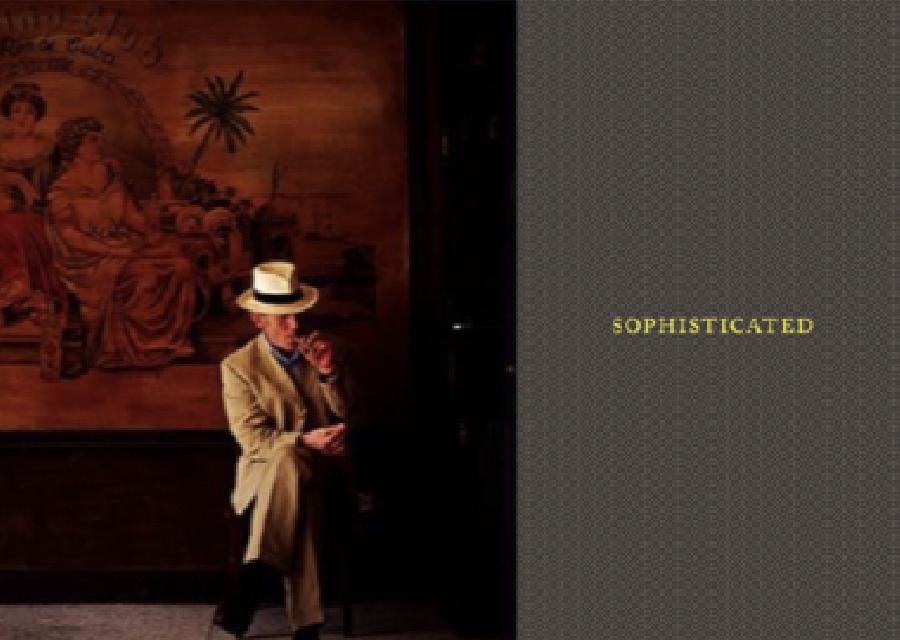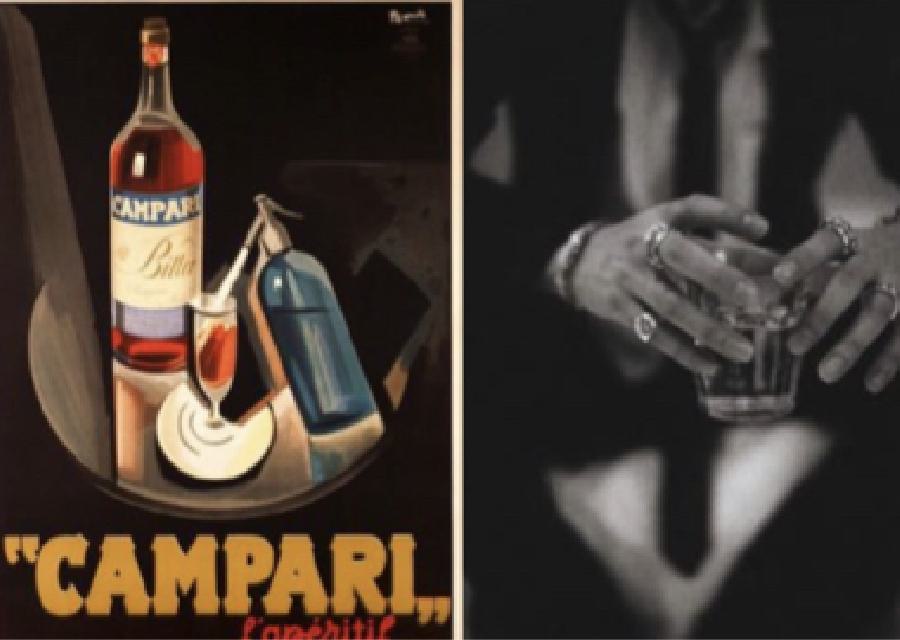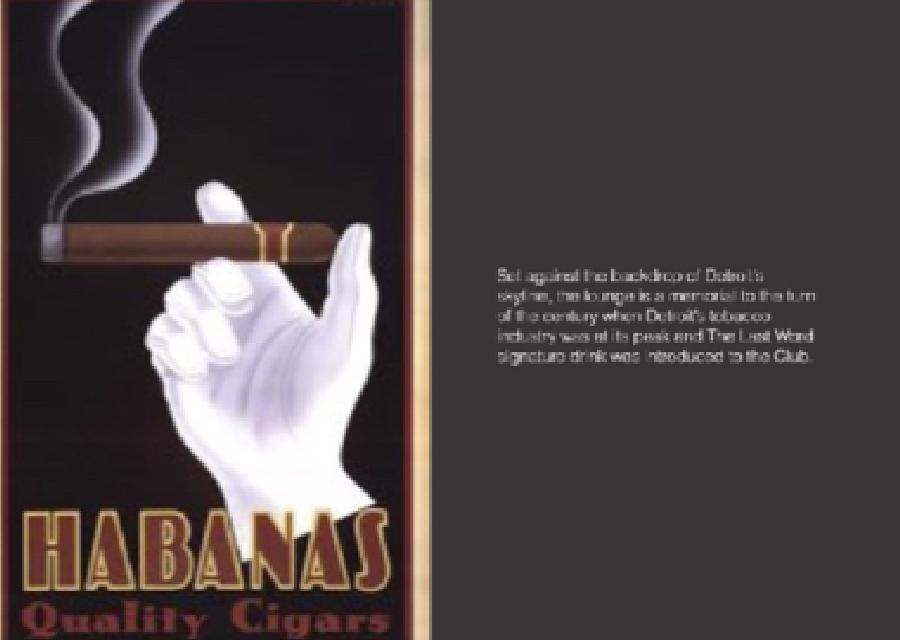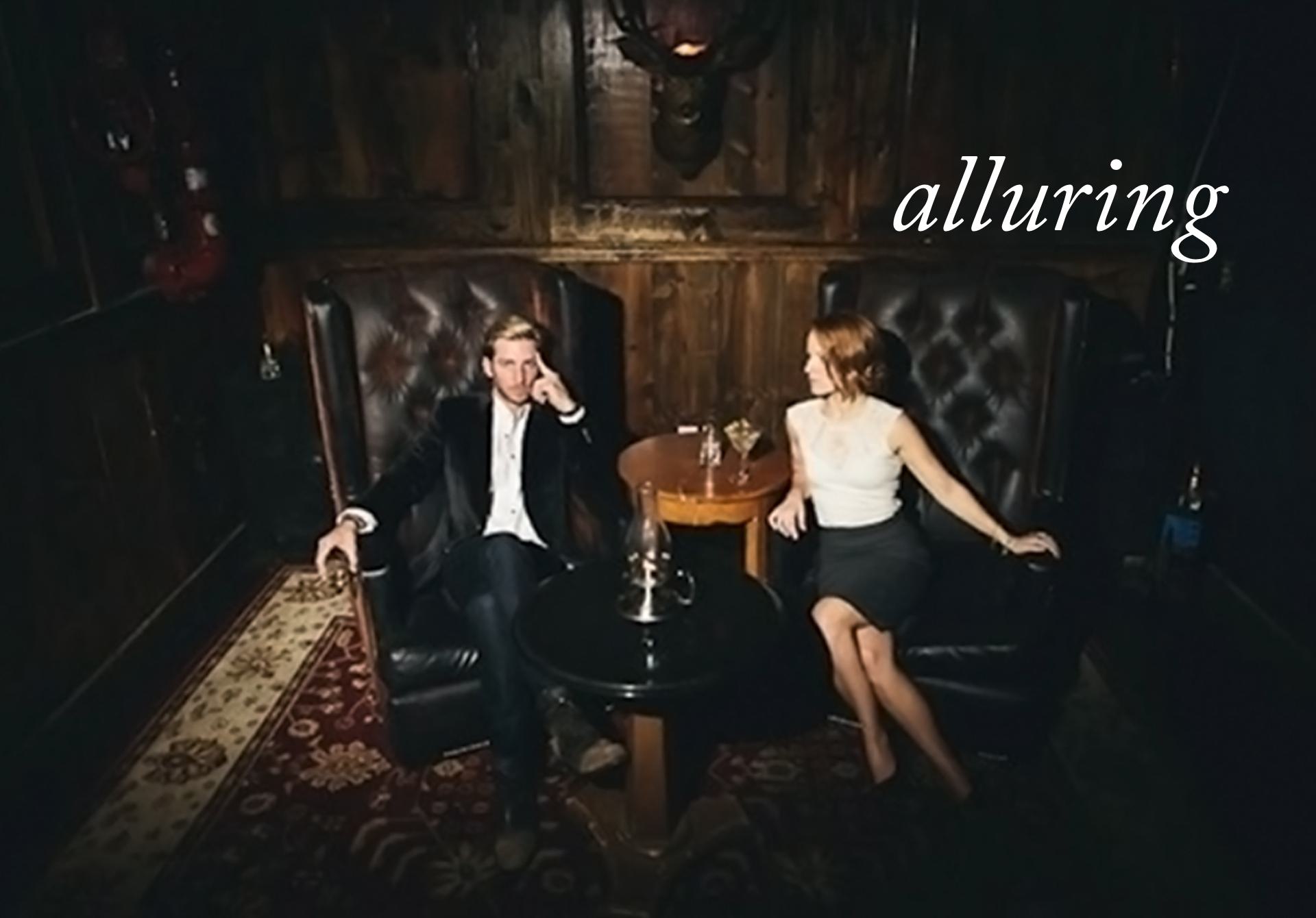 The Last Word
A classic cocktail. A classic space. A classic story. Here we wanted to create an atmosphere that was alluring. With lower lights and a darker, tempting ambience, the name itself is mysterious and enticing. The name also implies an emphatic timelessness, something that will stand the test of time and so we created a classic, elegant design language that would not bend with the whims of fashion. Just like the cocktail first mixed at the DAC, whose name inspired the brand for this special space. The result: a signature verbal and visual identity that encourages quiet conversation, highlights tempting cocktails and respects intimate corners; a sanctuary from the stresses and pace of the outside world where members could get to know each other better.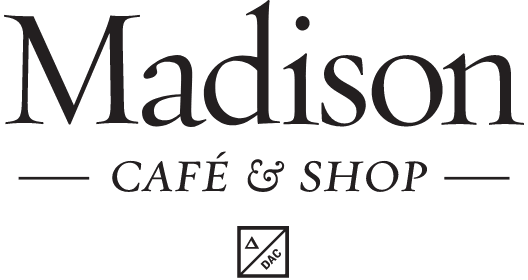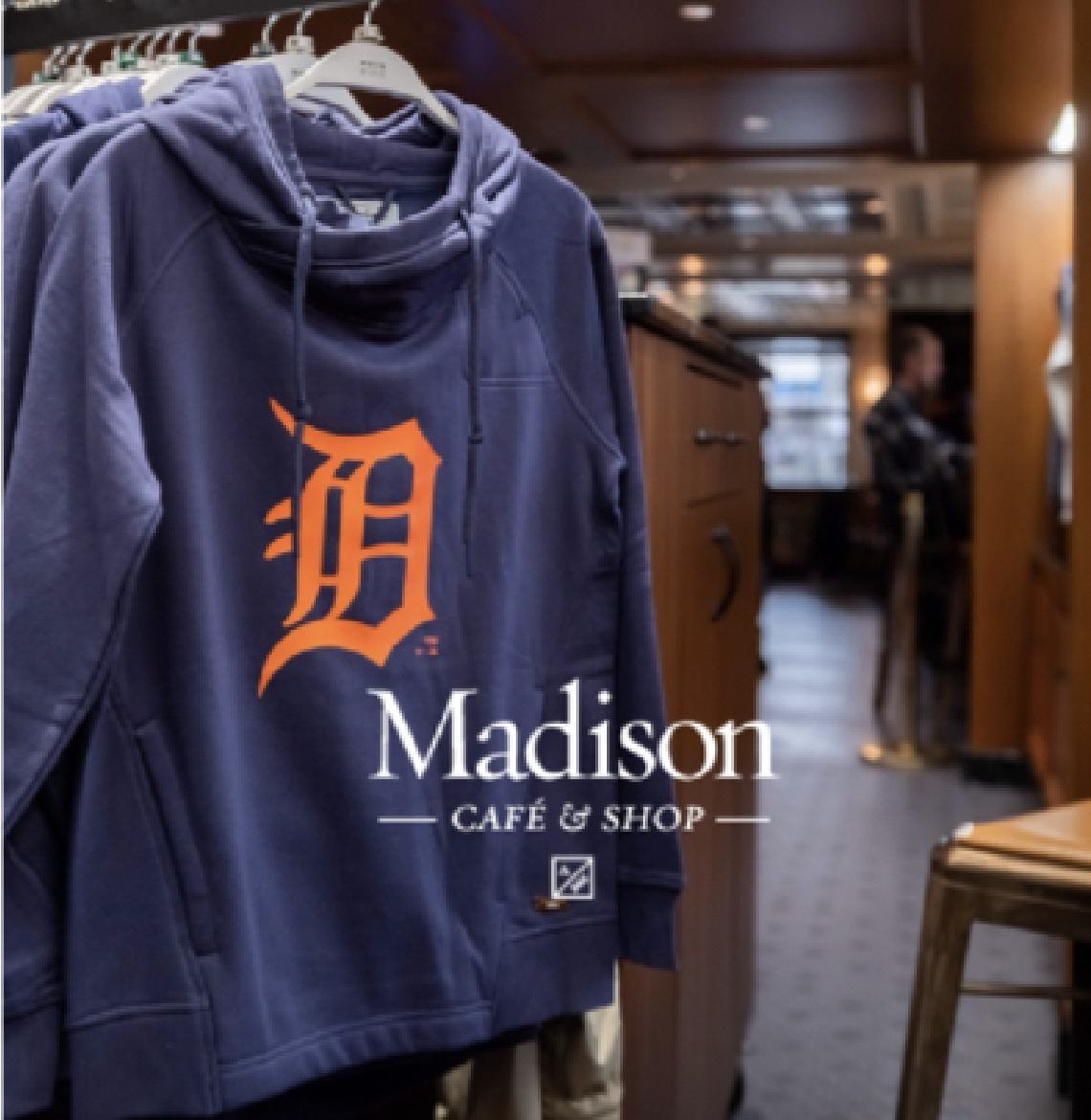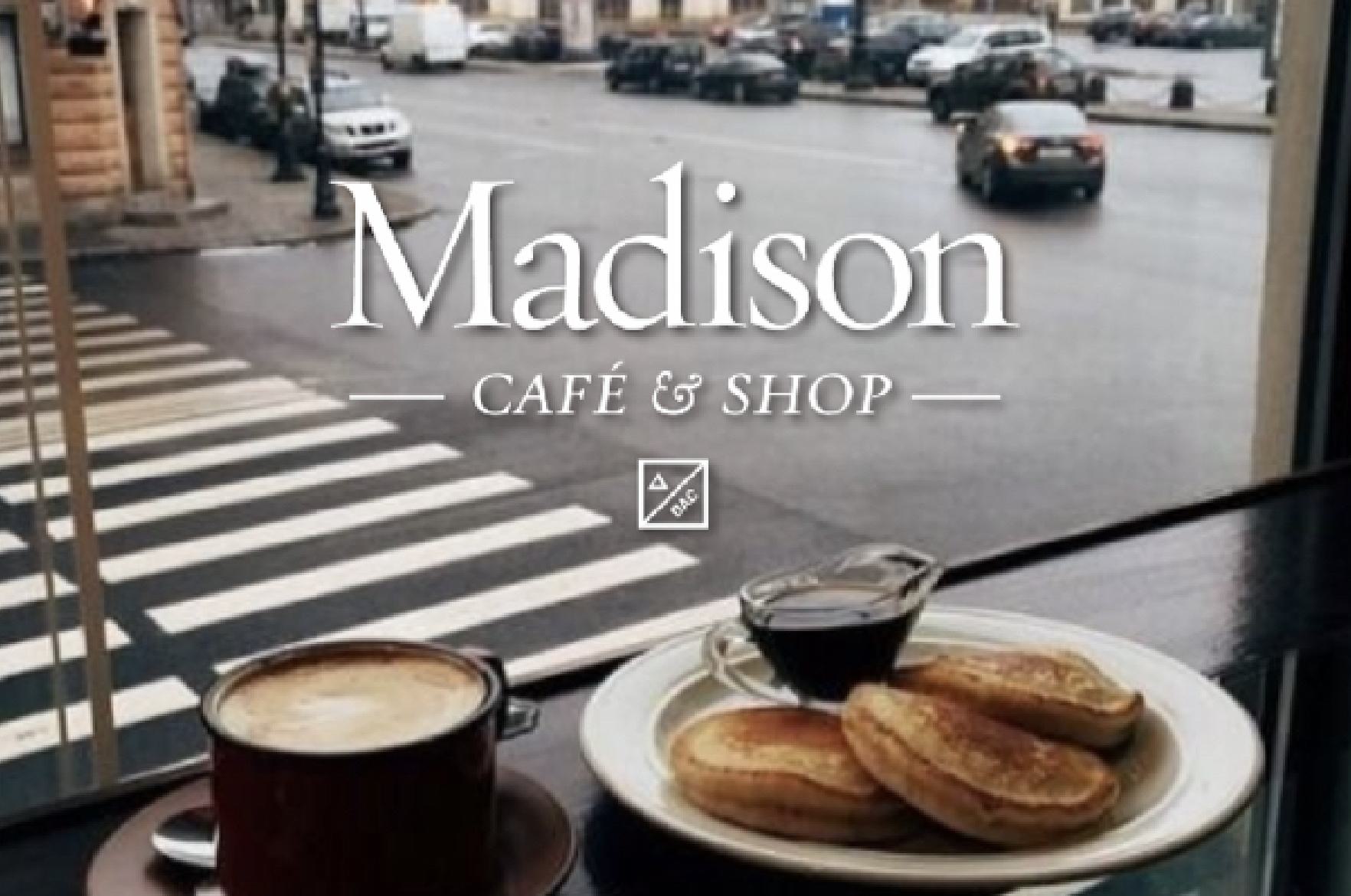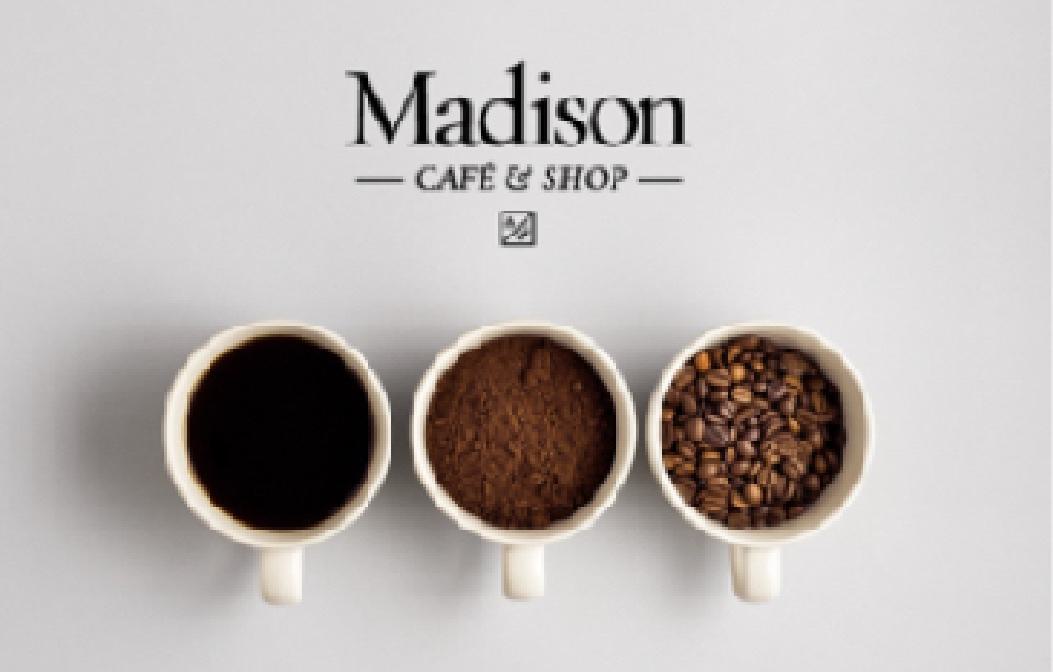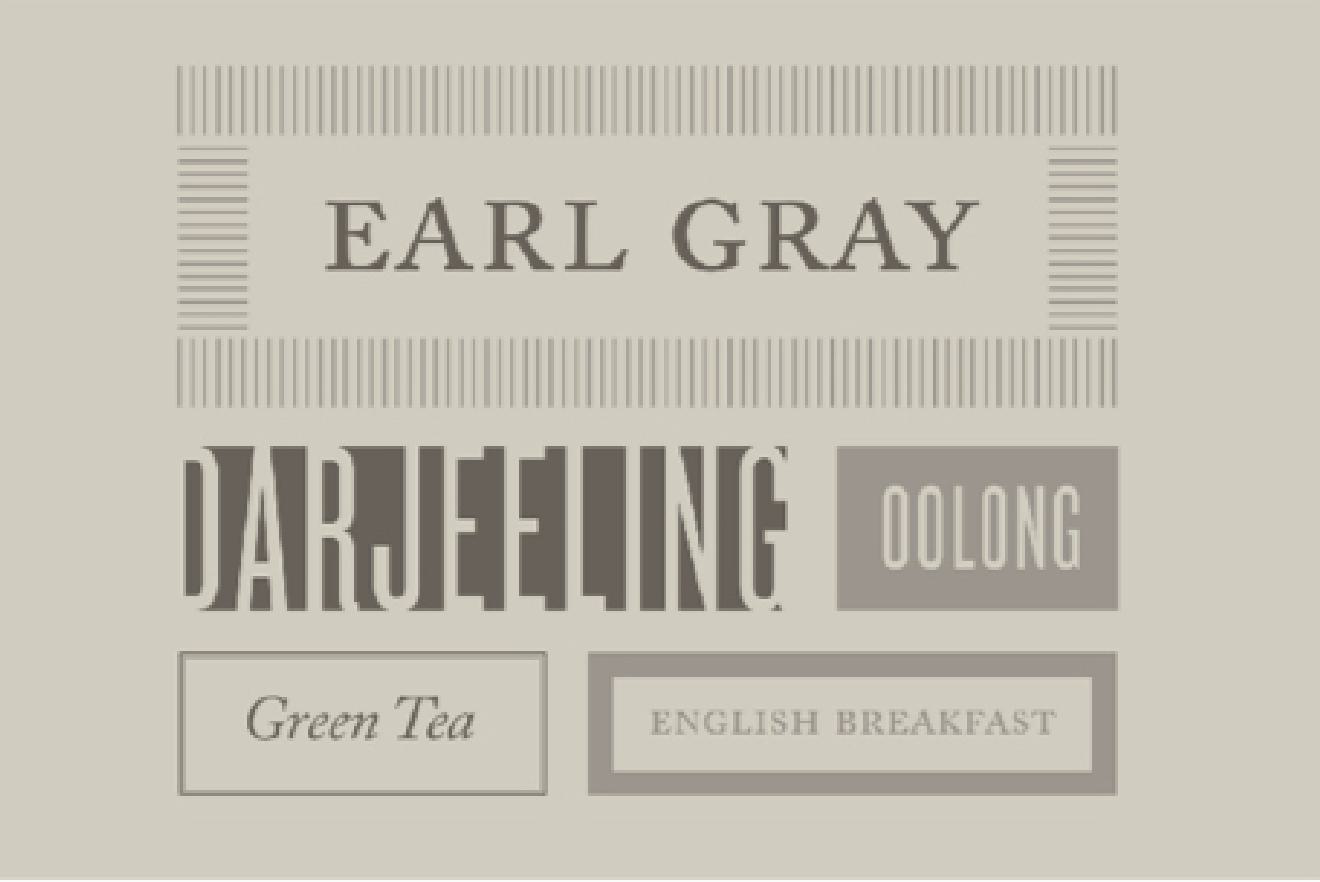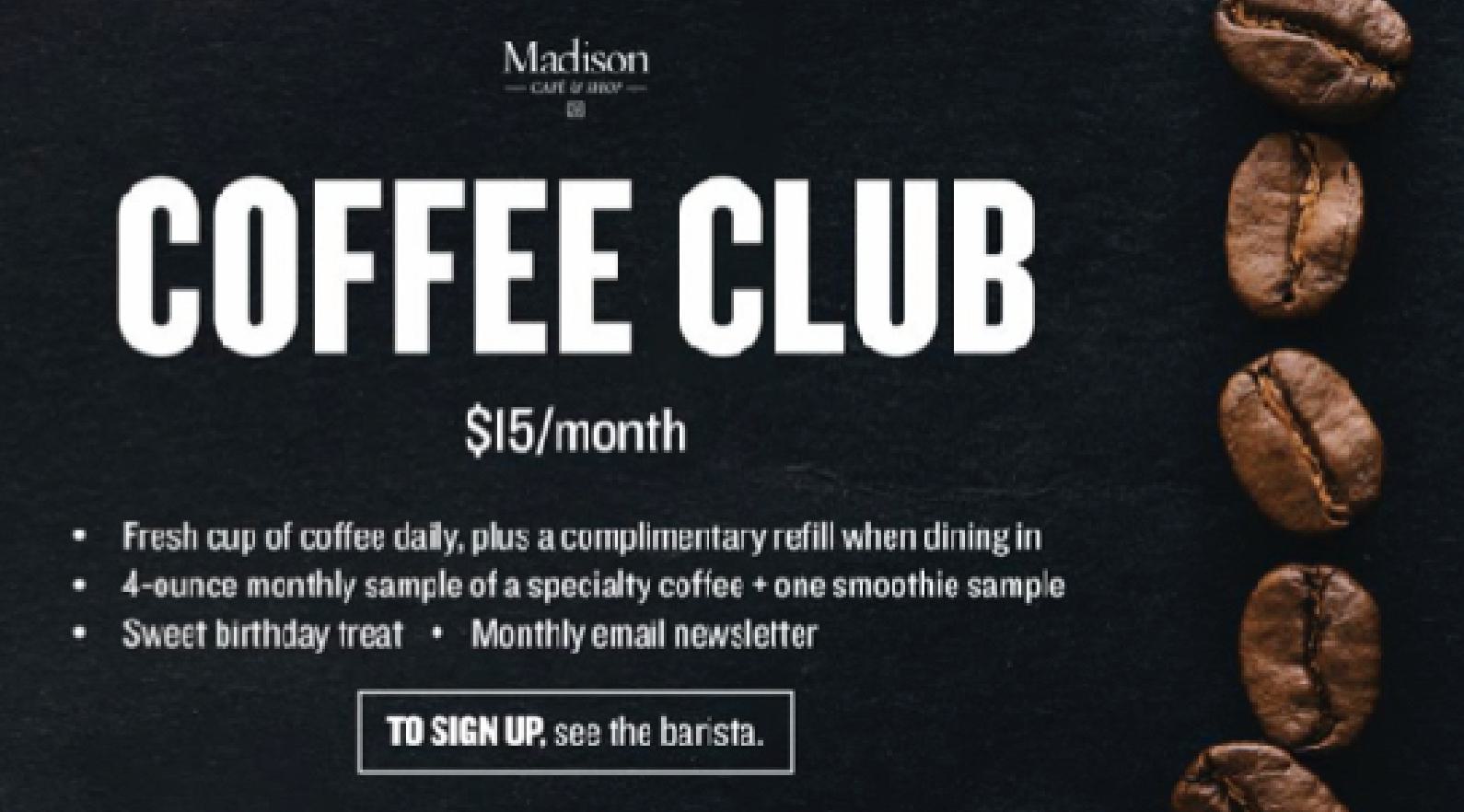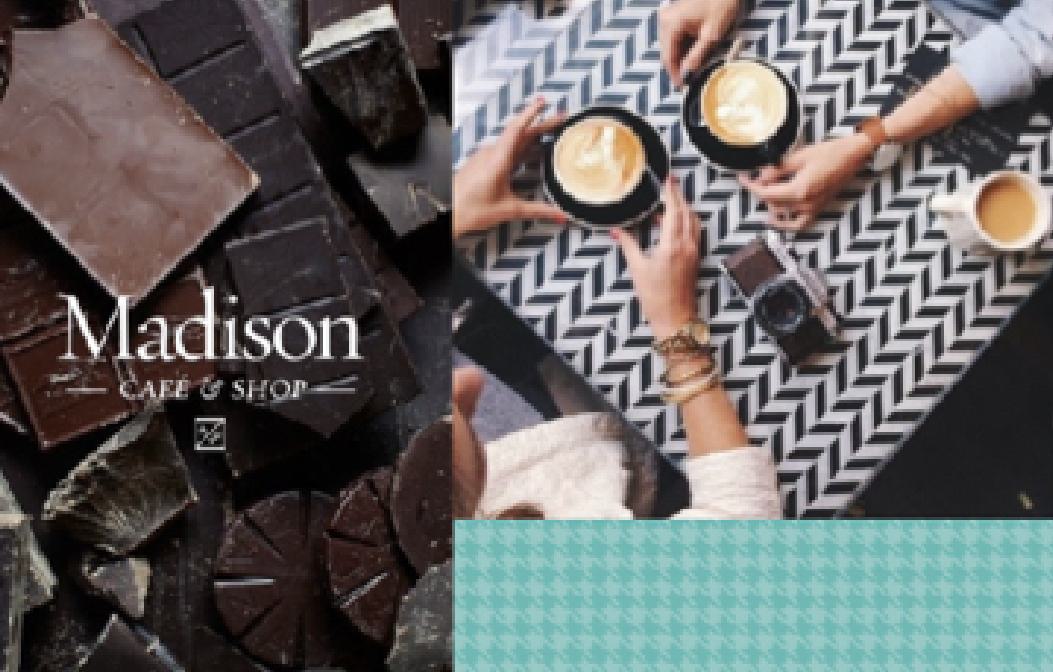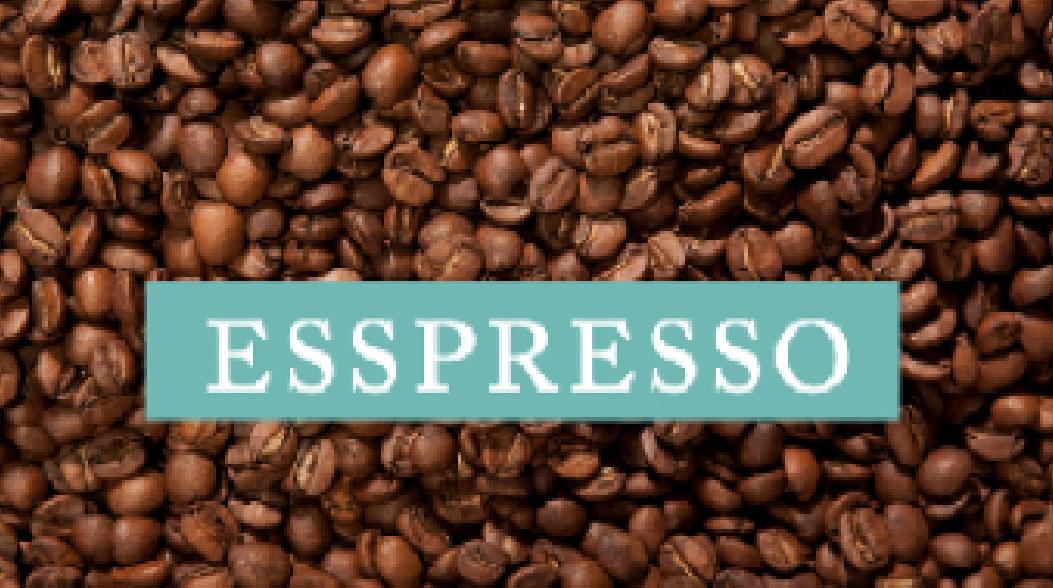 The Madison
It was important to give the Madison a warm, comfortable and welcoming atmosphere; one that would encourage members to drop in, have a quick coffee and conversation and connect. Located right off the main entrance, the brand we developed needed to embrace the surrounding urban environment. Our team developed a design language that welcomed members and their guests, positioning the cafe as a spot for early morning business meetings, casual conversations or a quick escape to catch up on the day's news.
Good brands go beyond look and feel; they must transcend to experience. For the Detroit Athletic Club, employees were central to providing a consistent, elevated experience that aligned with the brand. To ensure employees understood, appreciated and reflected the brand, DAC leadership engaged our studio to create an employee brand book. Using evocative photography, engaging layouts and intentional language, our team designed the book to immerse current employees in the new brand essence.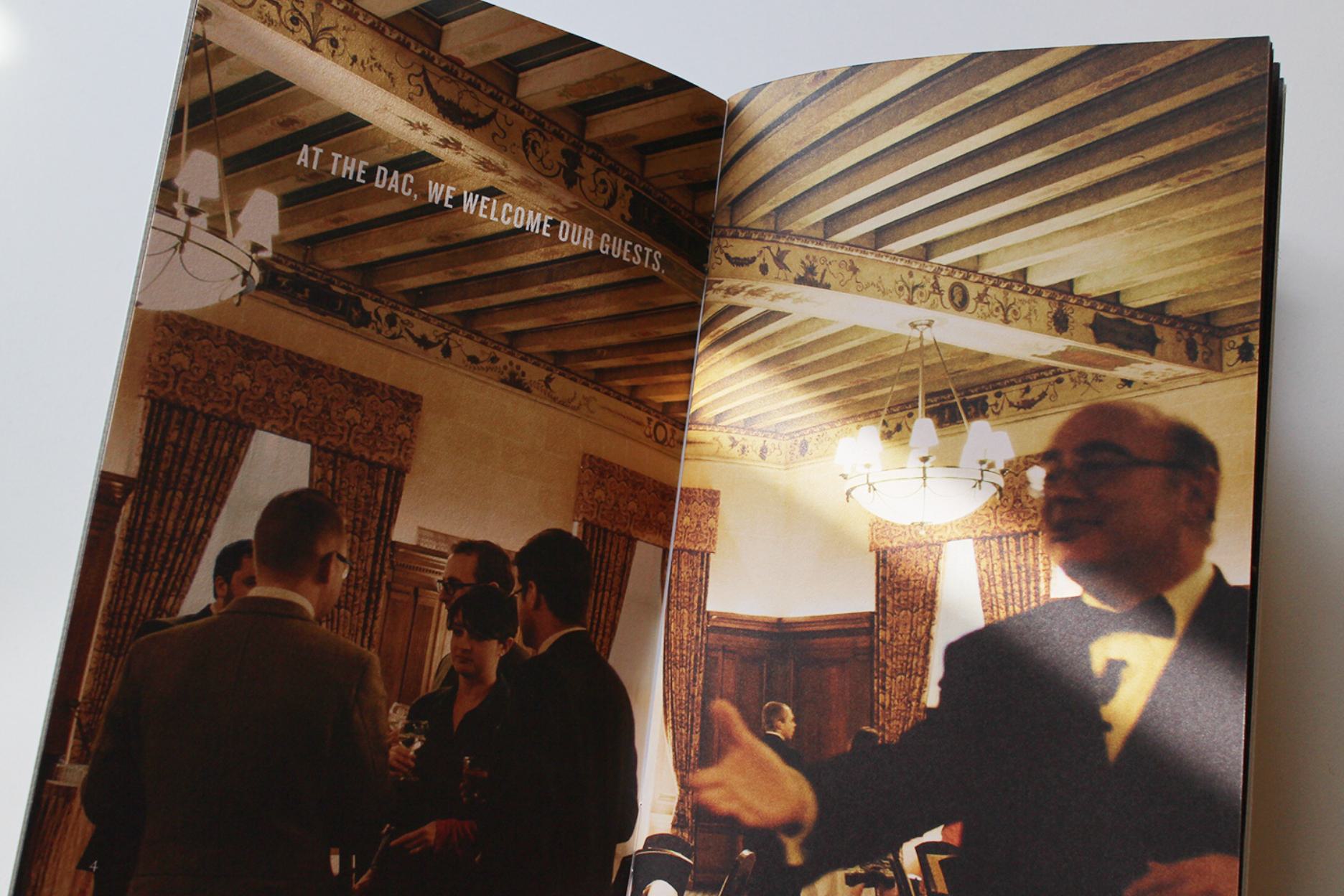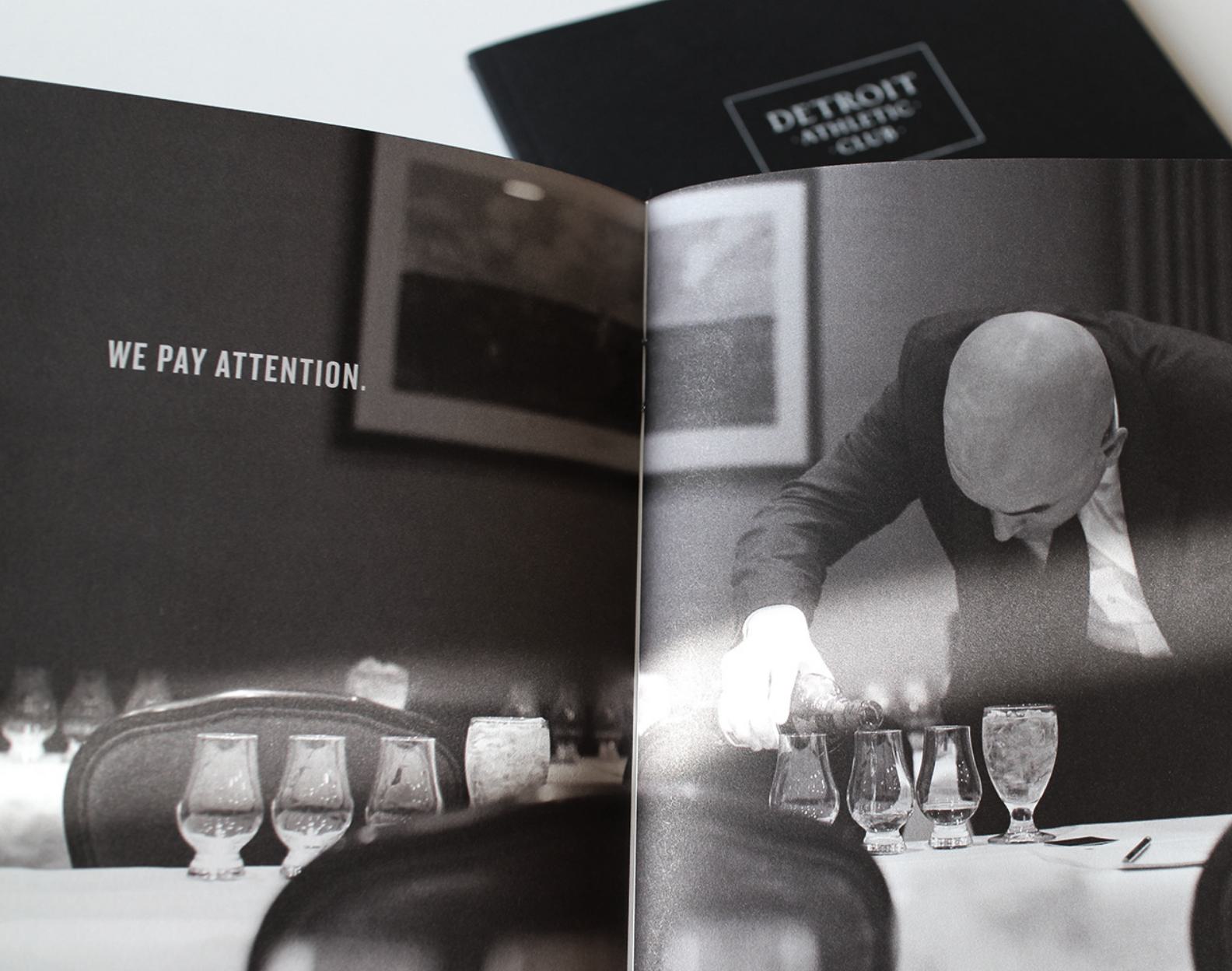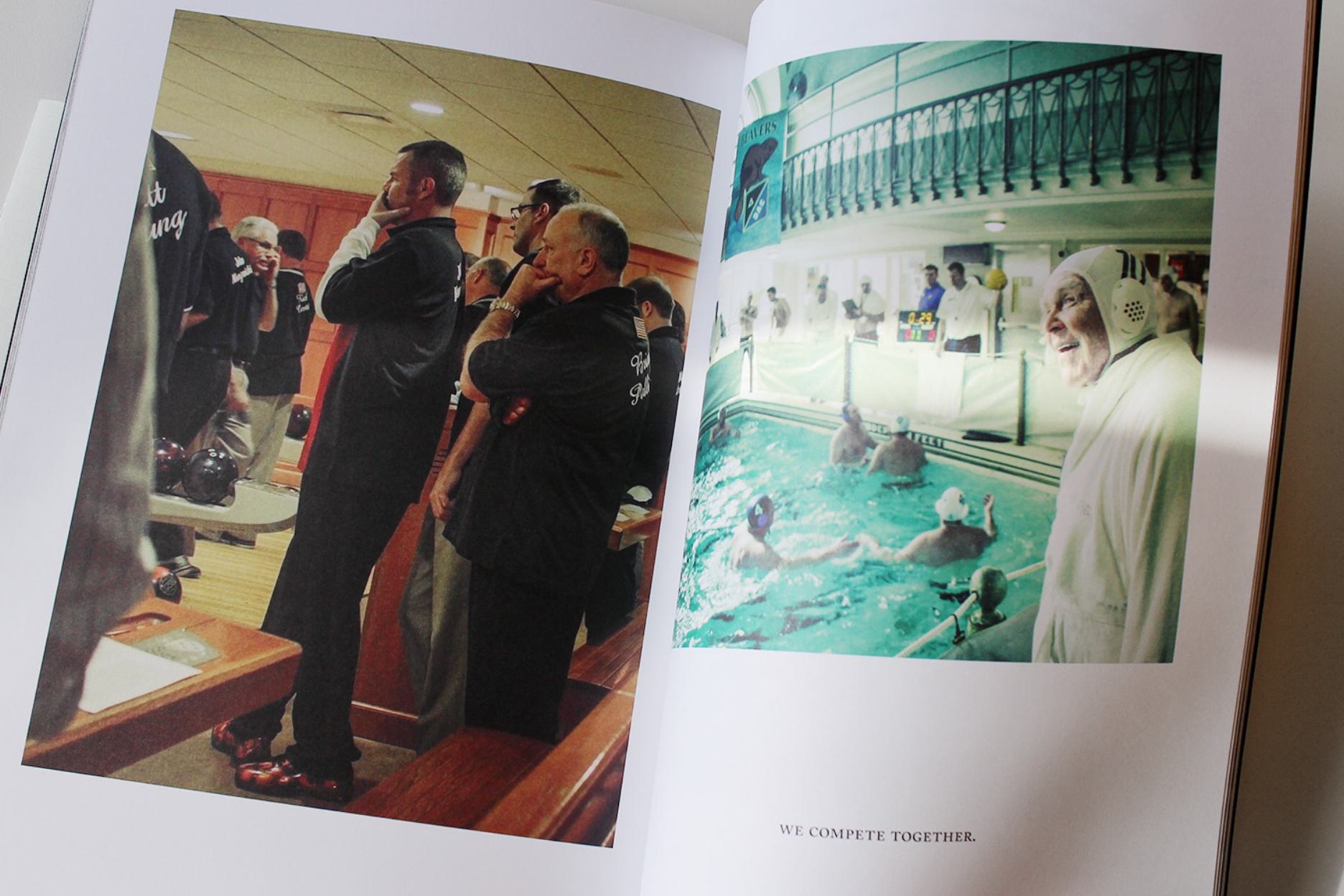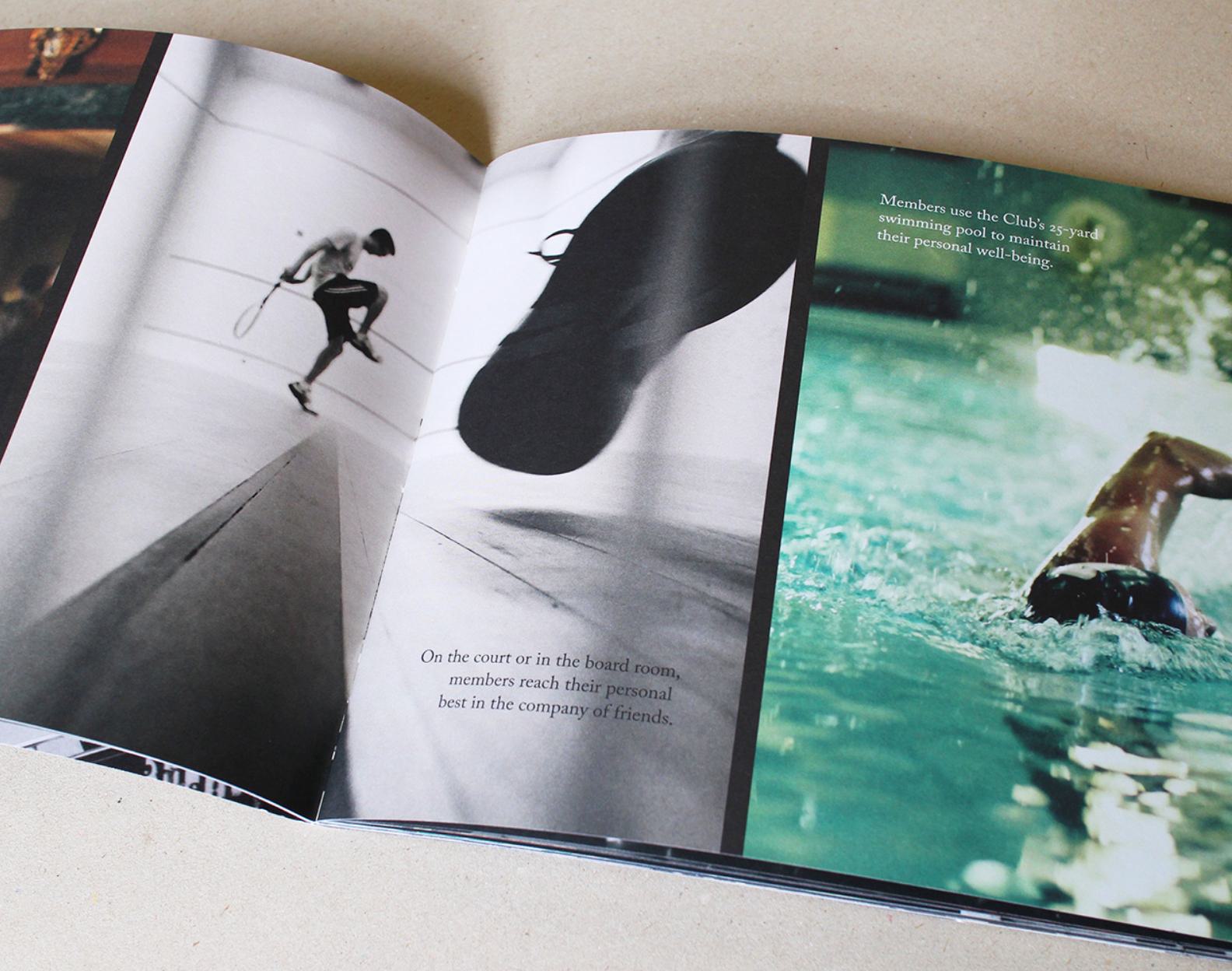 Sensitive to the need to apply the brand to each department and provide a warm, personal, individualized experience for each member, regardless of department, we structured the brand book to start with an overview narrative for all employees, followed by short narratives for all six departments, from dining to athletics to health and wellness. Further bringing the idea of "meaningful connections" to life, we developed a narrative for the staff and poster ideas for around the club to inspire everyone behind-the-scenes.
We developed an individual narrative and messaging for each service group to encourage a defined sense of purpose while improving communications between service groups and members. These identities included language carefully drafted to empower each group to take pride in daily tasks while engendering a sense of camaraderie to deliver exceptional service.
What It Means to Represent the DAC
When we really connect, we are marking the moment. Even small things, for our guests, can be unforgettable. The thoughtful swirl of foam on their morning coffee. A smile of recognition when they enter the room. A real conversation. When we take that extra moment to give a warm welcome, leave a flawless impression, create "amazing" in a dish, we make that moment unforgettable. But it's also about gauging the moment—the right words, real sincerity, a remembered cocktail—all make a difference in the world. Their world becomes our world, and we do well to understand their needs, their hopes, their joys. Understanding what makes them tick, makes us tick in unison.
We are here to connect with our guests. And we are here to connect them to the perfection of meaningful moments. You have the unique opportunity to make them feel better, lighter, brighter, happier, and stronger. You could be the most important connection in their day.
Attracting New Talent
A private club is only as good as the talent it is able to attract. To support the DAC in attracting the best talent in hospitality and service we created communications for attracting new talent. Our solutions involved a public facing, multi-channel campaign with elevated graphics and optimistic messaging designed to position the DAC as a workplace of choice for outgoing, energetic talent who have a passion for service. For current employees and new recruits, our messaging stressed all the DAC values including excellence, respect, and diversity that we continue to reinforce.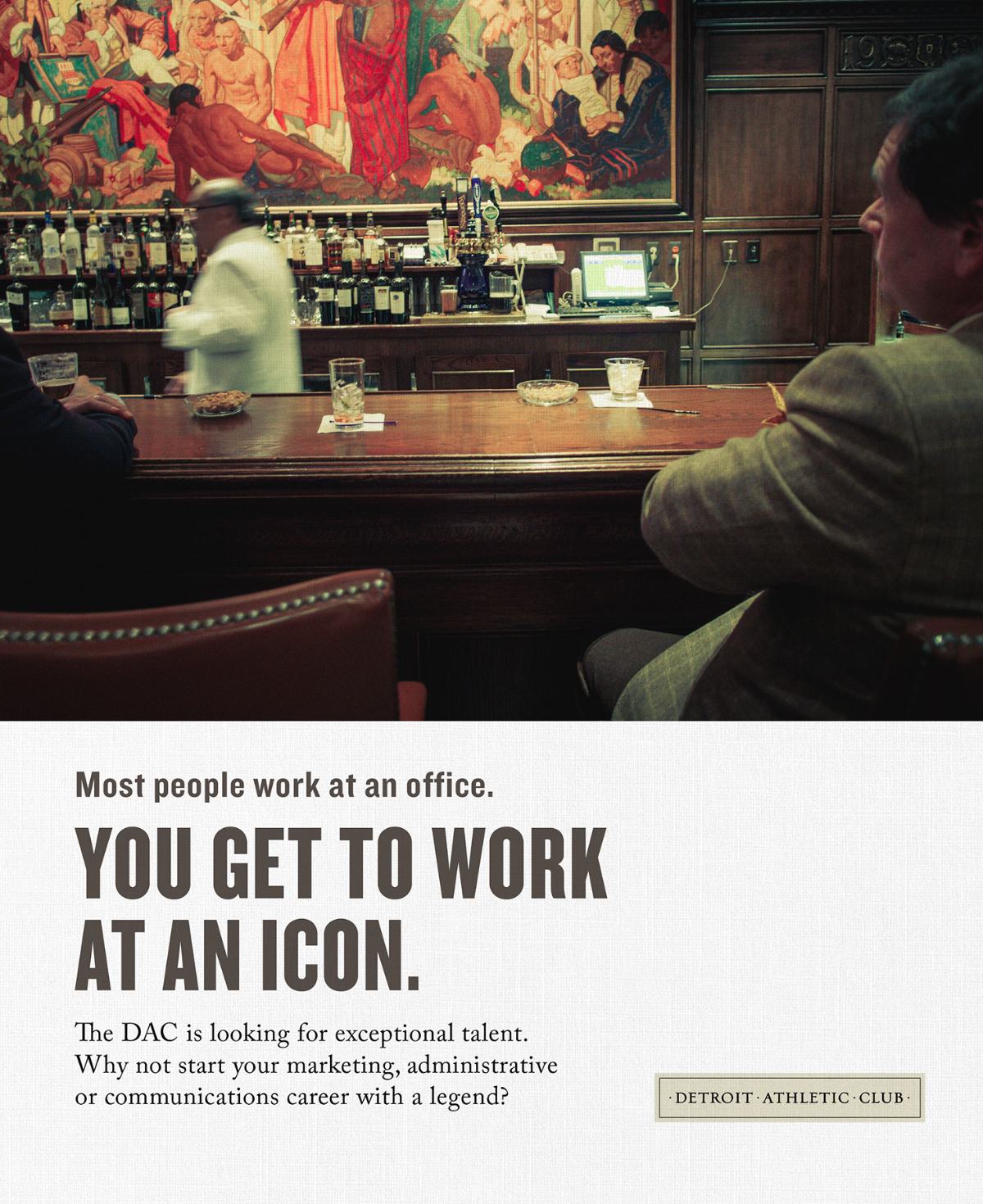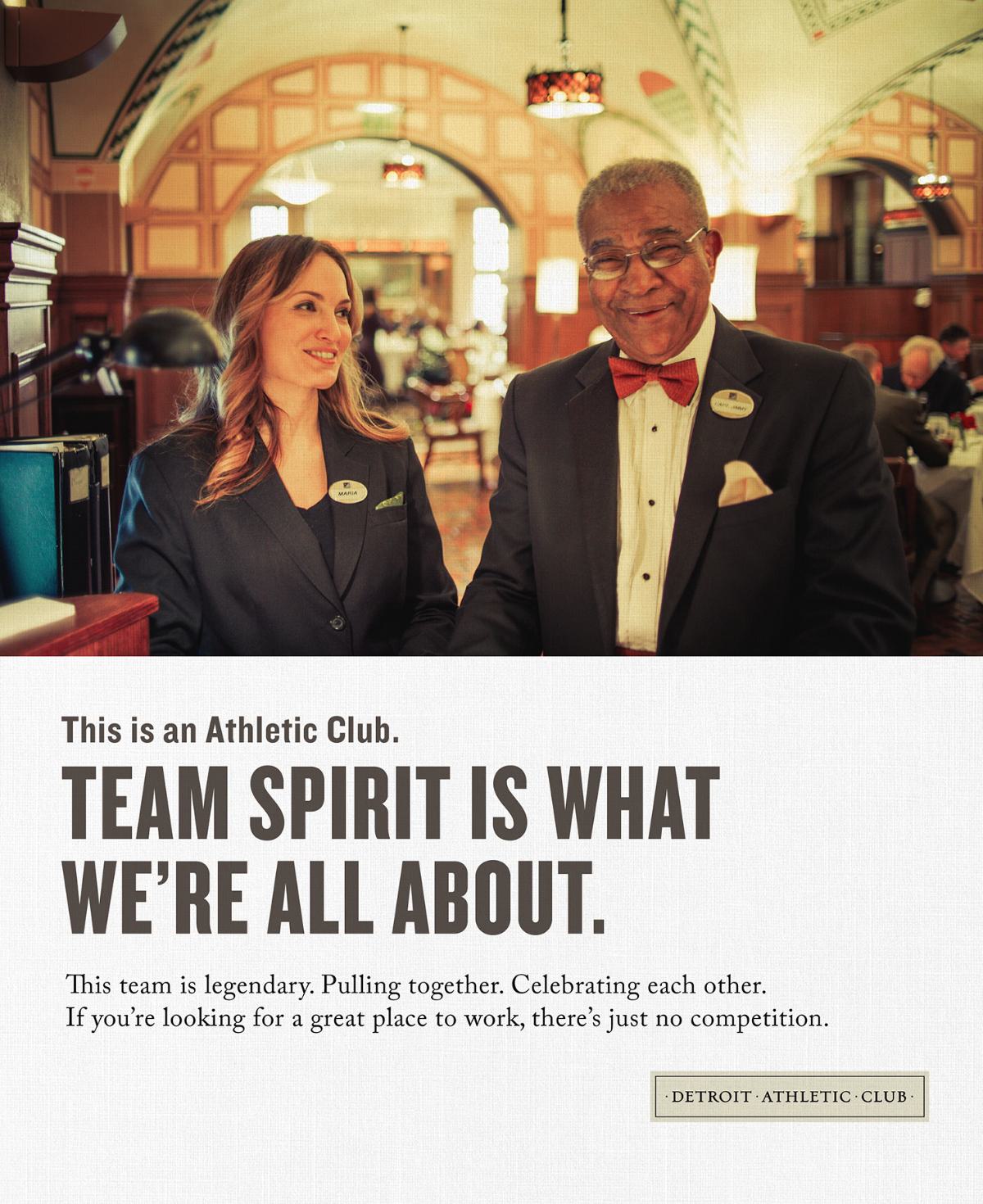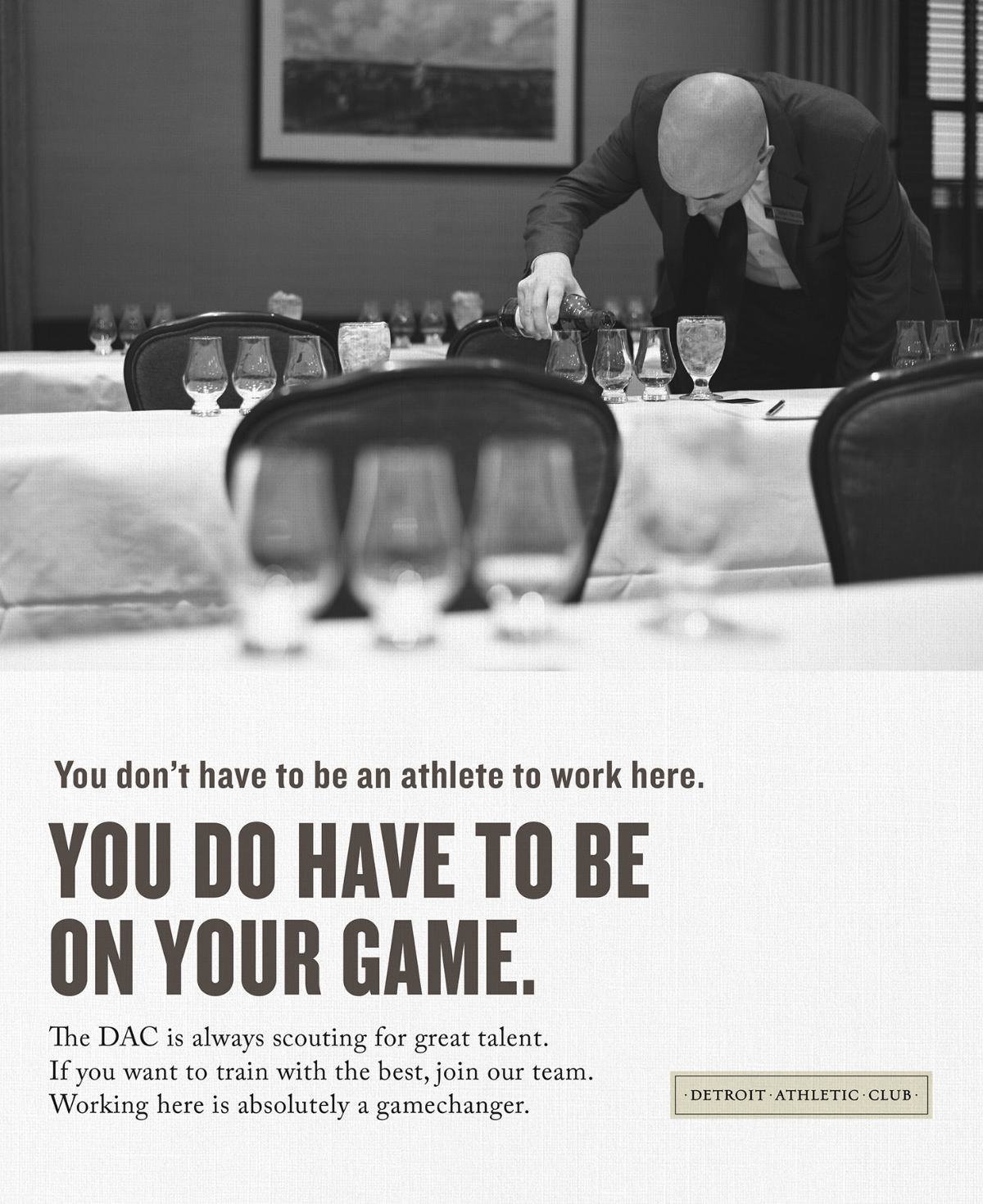 Summary
Evolving the Detroit Athletic Club's brand was complex and multifaceted, spanning brand identity, brand experience and brand activation. This legendary private club and social destination had to evolve and update to attract new members and a pipeline of new employees. Balancing our respect and deference to the club's legacy against a dynamic future, our creative studio took great care to evolve the brand and experience of an iconic, revered neighbor. We continue to enjoy our relationship.